In a 2012 year-end post, I offered a decision paradigm on the use of deadly force. (HERE). The paradigm consisted of four elements — usually considered ad seriatim.  My paradigm remains a work-in-progress. I write now to restate it in a stand alone post, and to add some broad thoughts on the elements.  (I expect to tackle the elements in more depth in future posts).
Deadly Force Paradigm
CAN –  do I possess (to a reasonable certainty) the necessary equipment, skills, and mindset to accomplish the task (i.e., WIN)? This element should be addressed objectively, long before the moment-of-decision presents. Common sense in "equipment" selection, and repeated training and practice are essential.  Being physically fit is definitely part of this element.  (HERE).  Have you done all you can to be truly prepared to respond in a deadly force encounter?  By the way, which is paramount — equipment, skill, or mindset? Always?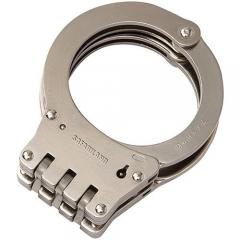 MAY – is the use of deadly force within the law  (and in policy for the sworn acting in official capacity and/or within the scope of employment)? This element is also addressed objectively, long before the moment-of-decision presents. There are good books and lectures around for general information, and some for state specific analysis.  The latter is very, very important.  The legal concepts are not always the same for the LEO and non-sworn.  When deadly force is used other than in defense of self, the legal issues become more complicated.  Have you considered the legal and moral imperatives for having less-lethal equipment and skills?  (HERE).  What about advance decision-making for the "aftermath?"  (HERE).
SHOULD – are the "rewards" significantly greater than the "risks"? Everything you are/have and ever will be/have are at stake. This element introduces subjectivity.  Many firearms and "personal defense" trainers include this topic (one way or another) in their preset curriculum or address it by responding to questions and hypothetical scenarios. That's fine, but their analysis cannot definitively answer much for you — you must have thought about and through "it" in advance. I stray away from providing others guidance on the SHOULD, other than to, in somewhat knee-jerk fashion, say sheepishly, "mind your own business."  But, I will note I am not the arbiter of what "your business" is, you are.  Except, when something else is in play .  .  . or maybe not.  (HERE, HERE, and HERE). Bottom line:  It is your gunfight, your life, your future, etc., not the trainer's.  (HERE).  No matter how you stack up on the CAN, success in a deadly force encounter often includes some luck. A well-executed spin of the wheel can still produce varied results.  Maybe it's just a "crap shoot?"  (HERE).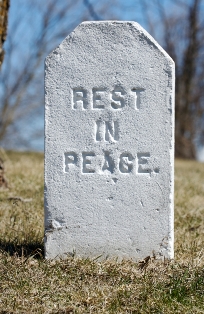 MUST – will you or someone you cannot live without die or suffer great bodily injury unless deadly force is applied? This element calls for application of objective and subjective reasoning, grounded in your knowledge bases of the CAN and MAY.  You will be second guessed . . . by those who were not present and have not had a similar experience.  Does that really matter?  (HERE).  Pardon me for asking, but do you know what constitutes great bodily harm and what "weapons" can cause it? The applicable legal definition of deadly force?
What about the interrelationship of the elements? Something well north of most of the time, a green light on the CAN and MAY doesn't compel a green on the SHOULD. (Never lose perspective, especially just because there is a stand your ground law applicable).  Similarly, a green on the MAY and SHOULD doesn't mean the MUST is invoked.  There are alternatives to the use of deadly force: Avoidance, disengagement, de-escalation, non-deadly force.  Does it "go without saying" that noble intention, green lights on the MAY and SHOULD, and application of the MUST, may not matter a whit if you don't possess the CAN?
Do you think that if you really, really excel at the CAN, maybe little else matters, because you won't find yourself in a place/situation where it becomes necessary to analyze the other elements?  Or does sh*t just happen no matter how well trained and prepared you are? Something else to ponder — you can "win" your deadly encounter, but nevertheless suffer the dreaded "negative outcome." Hat tip: The Tactical Professor (HERE).  Yes, you may win, but nevertheless suffer a trial.  Trial or no trial, you do not get a do over.
Your thoughts?
 Video Link: From The Untouchables —  "The Chicago Way" —  HERE