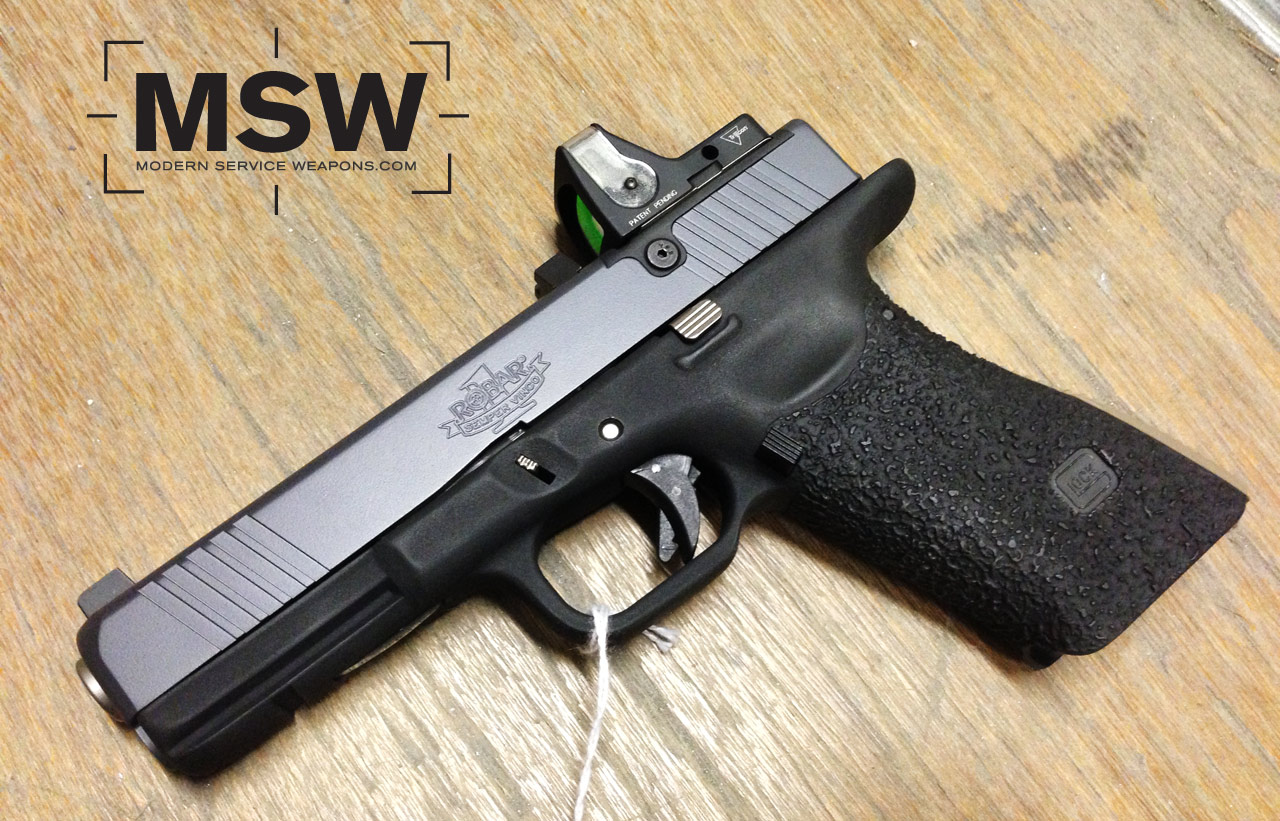 On our recent visit to Phoenix (AZ) for our 1911 Armorer's Course, we had the pleasure of visiting with Freddie Blish and Robbie Barrkman of Robar Guns. Known for his extremely durable firearm finishes and Glock modifications, we took a look at one of his creations. This custom Glock is built on a Robar slide, Robar match barrel, and modified Glock frame with grip reduction, texturing, and beavertail. The slide is machined for the Trijicon RMR with suppressor height BUIS. The trigger work is superb with minimal take-up and a clean break.
I had not been all that excited about custom Glocks as it goes against my Glock philosophy, but these guns made me change my mind. I have a custom slide on order, and as soon as my G17 frame arrives, I will be sending it off to Robar. The texturing is especially nice, as it offers a grippy surface without being abrasive. The grip reduction removes the finger grooves and the high cut underneath the trigger guard improves the ergonomics more than I would have expected.
As expected, the slide is coated in PolyT2 and barrel is coated with the ultra slick NP3 for great corrosion resistance and enhanced lubricity.
Visit robarguns.com for more information.