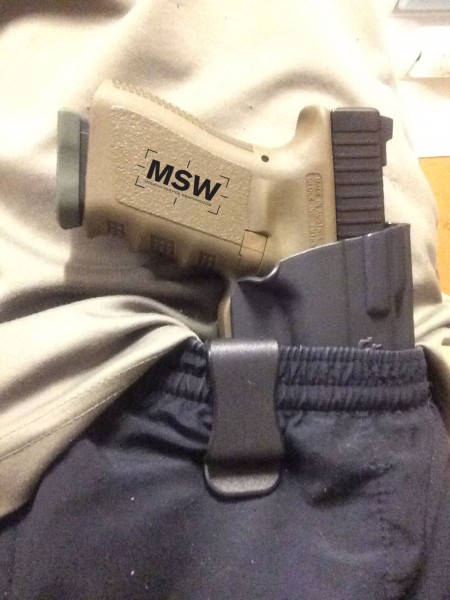 Much like Sisyphus, the poor bastard in Greek mythology who was doomed to forever push a rock uphill and have it roll back down, Tim and I seem to repeat the same conversation every few months. It usually goes like this:
Me: Man, I wish there was a better way to carry while I was in PT gear.
Tim: Yeah, no real convenient way. Also it is hard to PT with the gun on anyway, and you risk having it fall out or hurting you if you roll on it or something.
Me: No, I meant while wearing PT gear, like on the way home after the workout, not during PT.
Tim: Oh. Continue reading →