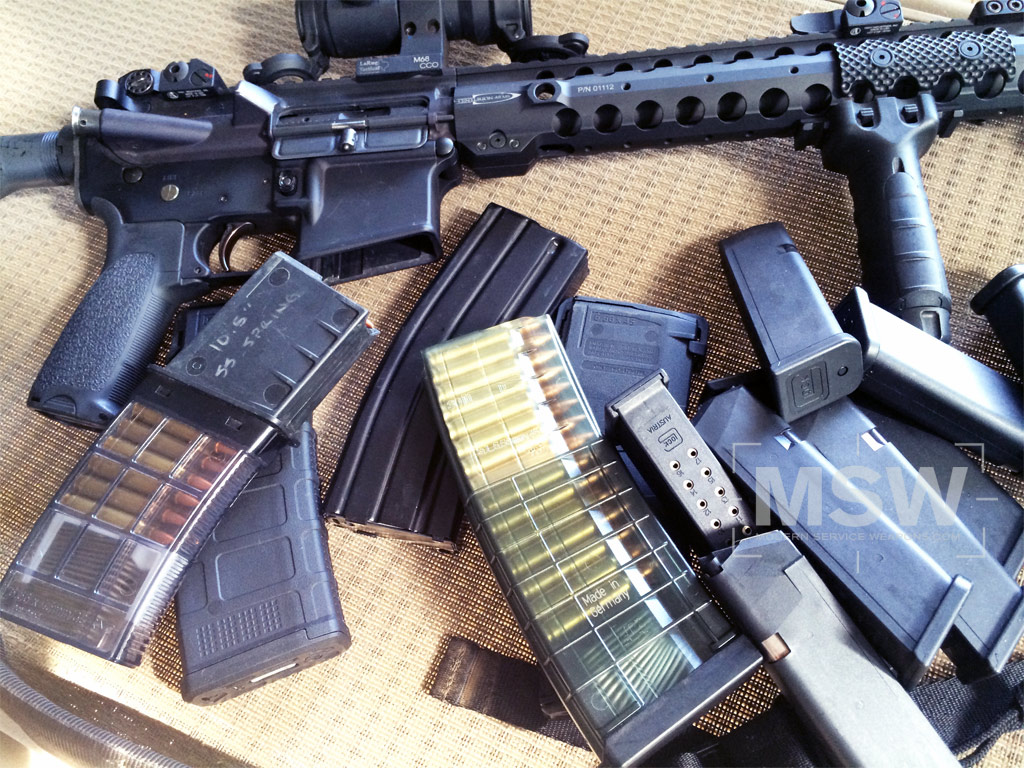 It's hard to believe that it's been just shy of 10 years since the sunset of the "Violent Crime Control and Law Enforcement Act of 1994" and we are in the Golden Age of the shooting sports. Nevermind that the onerous 10 year ban on arbitrarily specified rifles and magazines did nothing to make Americans more safe, we still find ourselves in a public relations war with those who would reinstate a similar law. Just last year, the industry was scrambling to meet demand as customers were paying $5000 for a Colt 6920 or $1800 for a case of .223 Remingtom ammunition, under fear of looming, sweeping bans on rifles and handguns.
It is now a year later, and it seems that we have mostly recovered from that mess. Rifles are available as is most ammunition, and life is good, or at least it is getting there. We still have more viable choices for good AR/M4 magazines than ever, including the venerable GI magazine, MagPul PMAG, TangoDown ARC, and others. The latest in my pile is the new HK polymer magazine for the MR556/HK416. It seems to work but long term testing will have to bear that one out.
The point of all this is twofold. Now that gun control appears to be a politically unpopular topic (for the time being), and prices and availability of guns, ammunition and accessories are reasonable, please plan ahead. The industry operates at probably 90% of its capacity at any given moment and can't meet surges in demand. Buy what you need and for consumables like magazines and ammunition, stock up responsibly. That way you will be prepared for the next scare. Secondly, join the NRA if you haven't already. While I don't always agree with their political strategies, they are and have been the most effective single organization to protect the rights of Americans. If you're already a member, donate. If you spent $100 on ammunition, donate five or ten dollars. It won't kill you, and is an investment in the future. Politicians and rich folk (like Mr. Bloomberg) have deep pockets and free publicity by mainstream media, so the NRA needs all the help we can give them.