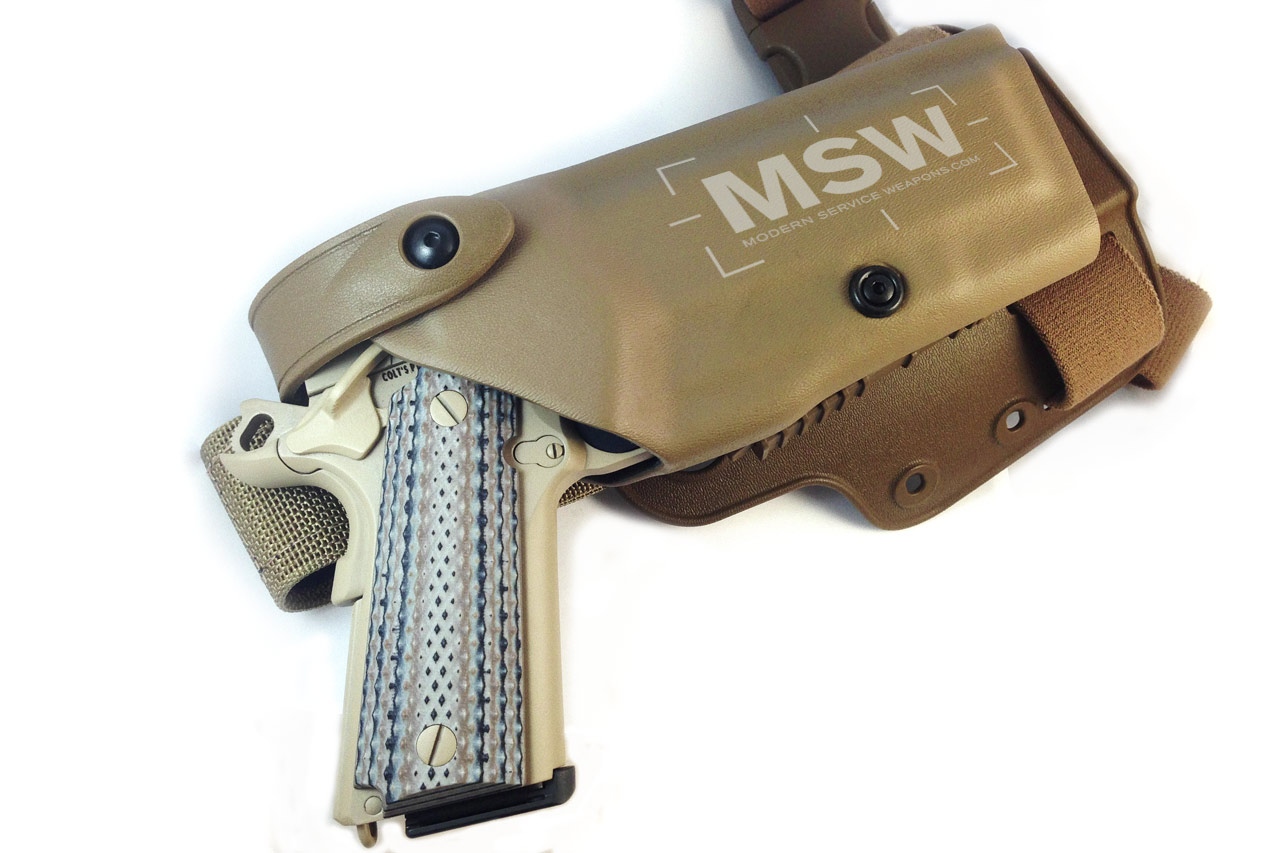 I've gotten a few inquiries as to available holsters for the M45A1 CQBP produced by Colt's Manufacturing. Some have tried to use the same holsters for the Colt Rail Gun, not realizing the rail dimensions on the M45A1 are different. Anyway, the holsters provided by Safariland to the Marine Corps are a great place to start if you're looking for a functional, durable duty holster. The Safariland Part Numbers for the holsters are as follows:
6004SS-56-761-SP10-MS30-NH (No Light Attached)
6004SS-530-761-MS30-NH (X200/300 Attached)
These holsters come standard with the excellent Quick Locking System (QLS) which allows the holster to be quickly mounted anywhere you have the QLS locking plate. The SS designation indicates the holster has the compact leg shroud with one strap, a system I find to be more comfortable than the traditional dual leg straps. The compact shroud also allows the holster to sit higher on the leg resulting in less flop and a quicker, more consistent draw.
I did discover that the plastic grommet that surrounds the tensioning screw needs to be removed in order for the M45A1 to fit. This only applies to the model for the M45A1 pistol without the light attached. Both holsters utilize the SLS retention system, which works better for me than the ALS system when used in conjunction with a pistol with a manual thumb safety.
Both of these holsters are available through London Bridge Trading or can be special ordered through any Safariland dealer.