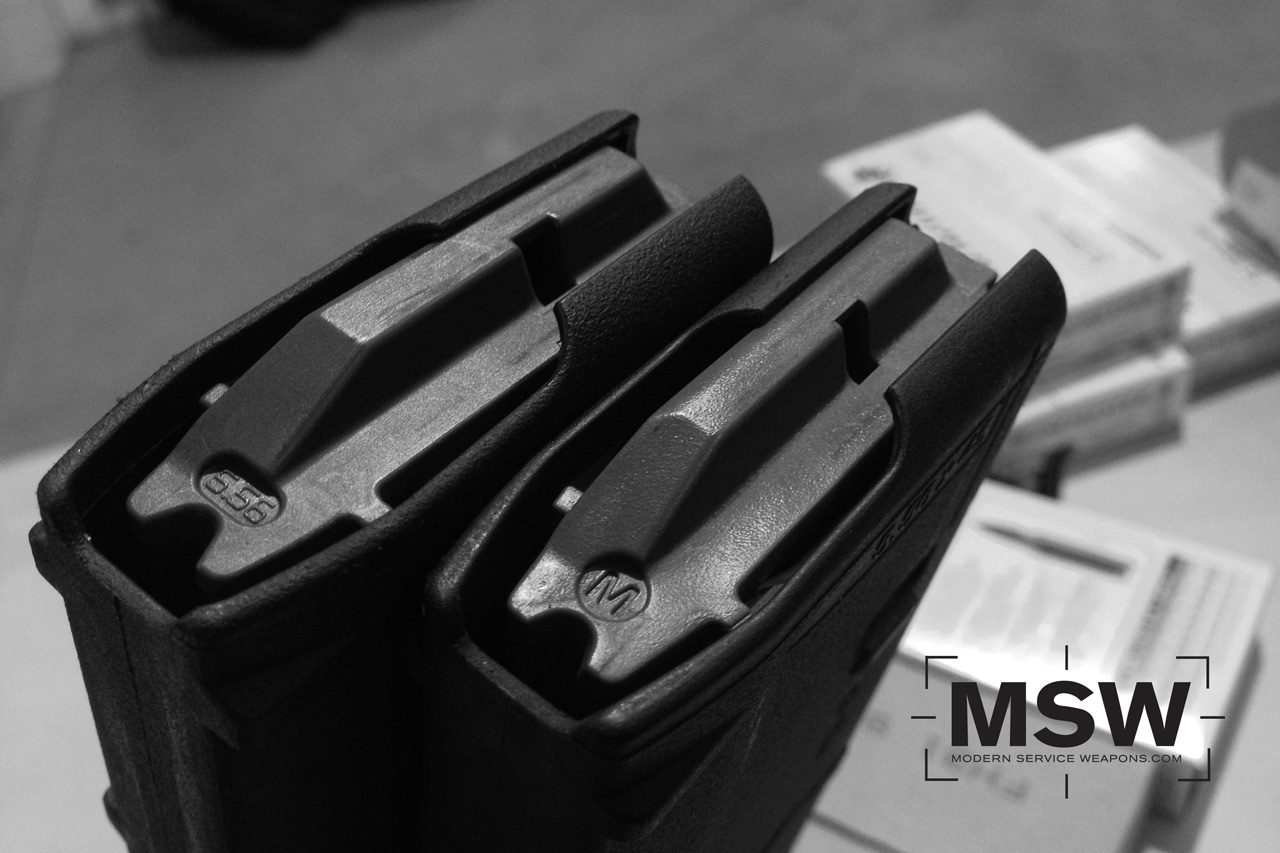 On November 1, 2012, MagPul Industries began shipping the latest generation of the PMAG, the polymer magazine that has completely redefined the polymer magazine for the M16/AR15 platform. MagPul cites various upgrades, including an improved polymer compound that is reportedly stronger and more durable than ever. Here are some of the obvious differences I observed between the two magazines.
As shown in the photo above, the cutout at the rear of the magazine is squared instead of round. This is interesting as the new cutout creates two stress risers. Whether this is an issue remains to be seen.
The new GEN M3 magazine features a more prominent stop to prevent over-insertion of the magazine. This is a definitely a nice feature, but remember to check for compatibility with your rifle's magazine well if your lower receiver has a flared magazine well design. The enhanced over-insertion stop is low profile so it should be compatible with most flared magazine well designs, but it would be wise to check and be sure.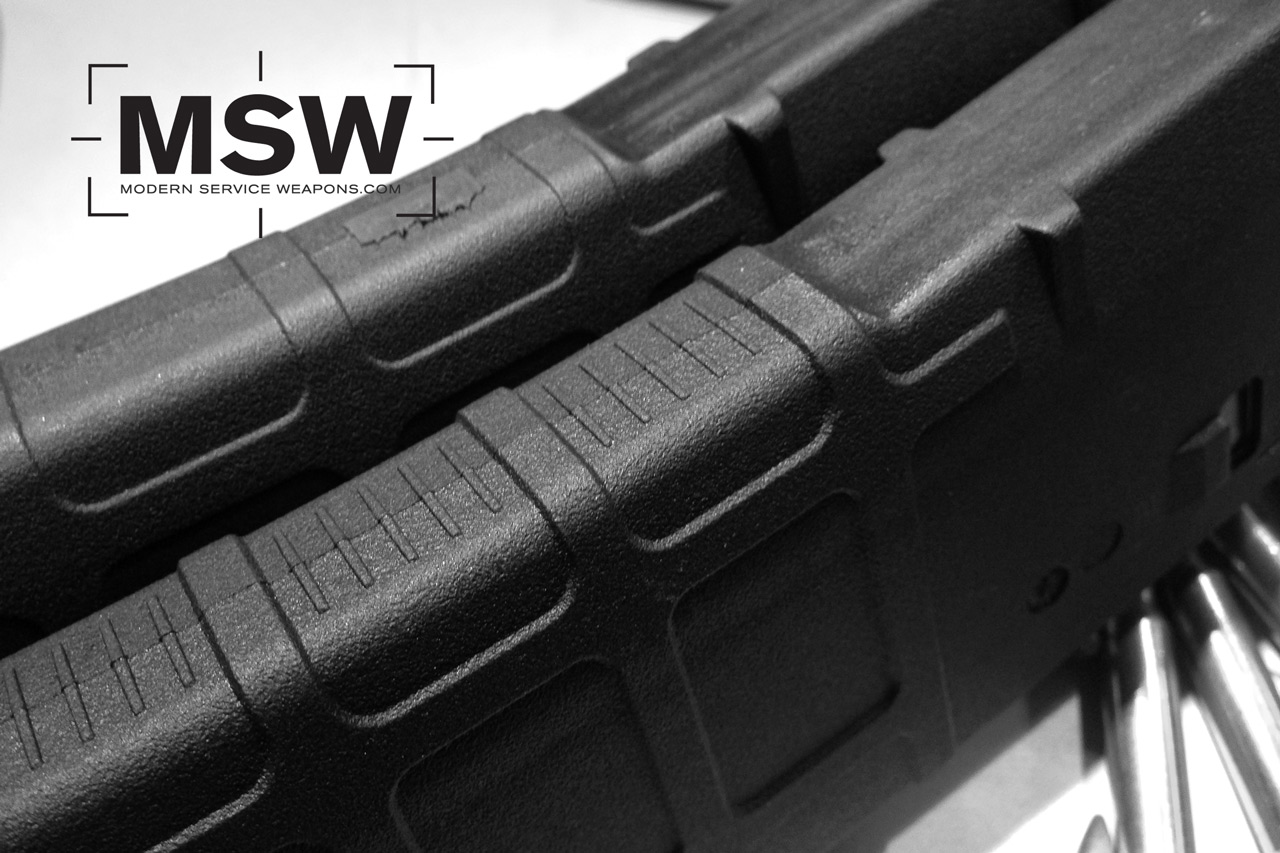 The GEN M3 PMAG features horizontal ribs along the front and rear of the magazine to aid in insertion and removal of a stuck magazine. Certainly a nice feature.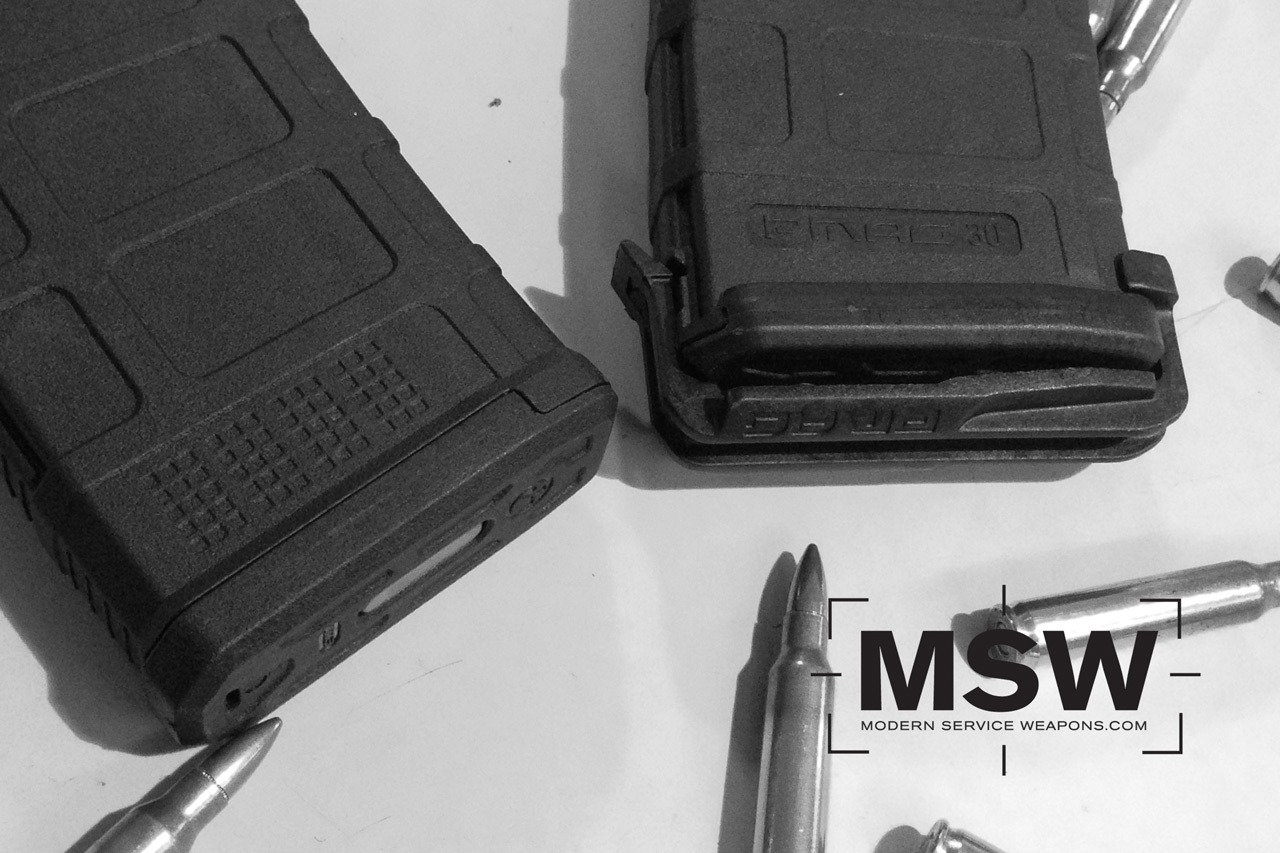 The GEN M3 PMAG has a dot matrix pattern on both sides of the magazine near the base plate to aid in marking of magazines to track service life, inventory, and malfunctions. Note the base pad is slightly slimmer to achieve a better fit inside tight magazine pouches. The new base pad design no longer allows the end user to clip the feed lip cover onto the bottom of the magazine.
SUMMARY: The new PMAG GEN M3 offers quite a few new nice features, at the expense of a couple older ones. Perhaps the best feature of the new GEN M3 magazine is that it brought the price down on the already excellent original PMAG.
Coming soon is a drop test of the GEN M3, original PMAG and alumunium GI mag.
SOURCE: http://www.magpul.com