Tim Lau is an original founder of 10-8 Consulting, LLC, provider of marksmanship/armorer training, and industry consulting. In 2005, he and Hilton Yam created the 10-8 Forums website, a site dedicated to professional discussion on tactics, training and equipment, and the first of its kind to vet every single member on the board. Tim has over a decade of law enforcement experience, serving as a Patrol Supervisor, Detective, Patrolman, Field Training Officer, Entry Team Member, Department Firearms Instructor, and Armorer. Tim has been an instructor with various organizations and holds numerous firearms instructor certifications in the areas of Edged Weapons Defense, Pistol, Carbine, Shotgun and Submachine Gun. In addition, Tim has two decades of martial arts experience to include, Brazilian Jiu Jitsu, Aikido, Kali/Escrima/Arnis, Jun Fan/Jeet Kune Do, Muay Thai Kickboxing, and Silat.
---

Hilton Yam is the owner of 10-8 Performance, LLC. He is a full time law enforcement officer in Florida with extensive experience working robbery and violent fugitives. He is currently assigned to firearms training and SWAT, duties in which he oversees the expenditure of almost half a million rounds per year. He is a team leader as well as the lead instructor for his team, responsible for providing training in firearms, CQB, rappelling, defensive tactics, and team tactics. Hilton is also responsible for RDT&E of equipment. He carries a 1911 every day on duty, and has spent a great deal of time examining what makes the guns succeed and fail.

Mike Alexander is a civilian firearm hobbyist and 10-8 Performance sponsored shooter. He is a 3-gun Master Class winning competitor in IDPA and holds and A-Class in USPA's Production Division. Mike competes nationwide and periodically in Europe's national IDPA matches as the sport grows in that region. Mike started A-Zone Performance LLC to provide pistol fundamentals training to private citizens and law enforcement. He has also consulted LE agencies and regional SWAT teams providing them exposure to the latest technology and gear. Mike utilizes his industry contacts to provide a fast link between agencies and top factory representatives and industry professionals. Mike has significant experience with the 1911 and in more recent years, runs various version of the M&P platform.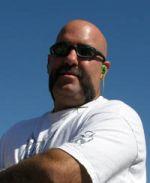 Corporal Darryl Bolke (Ret.) is an 19 year veteran with the Ontario Police Department in California. He was the primary instructor for all firearms systems used by the Ontario Police Department and their SWAT team. Darryl was also the Firearms Instructor/ Technician for the Ontario Fire Department Bomb Squad and Arson Investigators. Darryl has been the recipient of numerous awards and citations from the Ontario Police Department, and San Bernardino County for his work as a peace officer and trainer. Darryl is a principal of Hard Wired Tactical Shooting, providing realistic firearms training to qualified individuals.

Jason Davis is currently employed as a Sergeant with a municipal agency in Southern California. In addition to his daily duties Jason is the coordinator for the Force Training Unit and he is assigned as a sniper on his department's SWAT Team. Having held many different positions within the department; police officer, School Resource Officer, Detective and Field Training Officer, Jason brings a wide array of knowledge to this site. In his off time he works for Colt Defense as an Armorer Instructor where he has taught throughout the United States and overseas.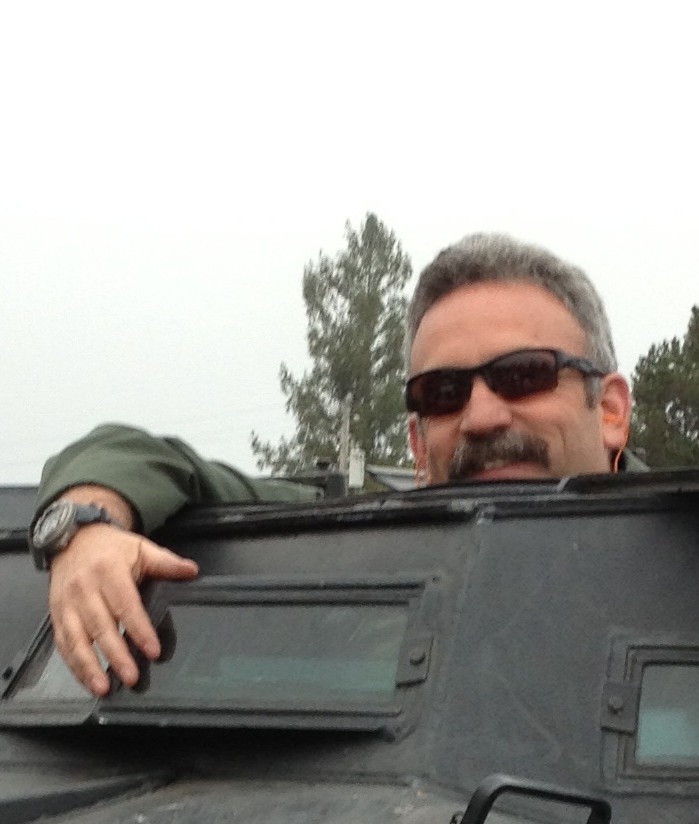 Erick Gelhaus has been a Deputy Sheriff with a large northern California Sheriff's office since 1990. Currently assigned to patrol, he is also a Senior Firearms Instructor and armorer. His prior assignments include gang violence suppression and narcotics investigations. Erick served in Iraq as an Infantry squad leader. He also teaches at Gunsite and has worked for Aimpoint.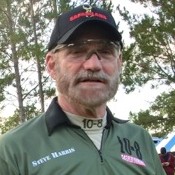 Steve Harris is an experienced attorney who has represented federal agents and local LEO's in duty related matters. He has written and lectured about officer involved shootings, civilian defensive shootings, and use of force laws, including Stand Your Ground. Steve has been a seasoned and active competitive handgun shooter for over 20 years.

Jerry Jones has been a Sheriff's Deputy in Kentucky since 1996. Jerry is currently assigned as a patrol deputy, firearms instructor and senior operator/training supervisor with a multi jurisdictional tactical team. Jerry is Kentucky POST certified to teach firearms, SWAT, and sniper operations and deployment at the Academy level.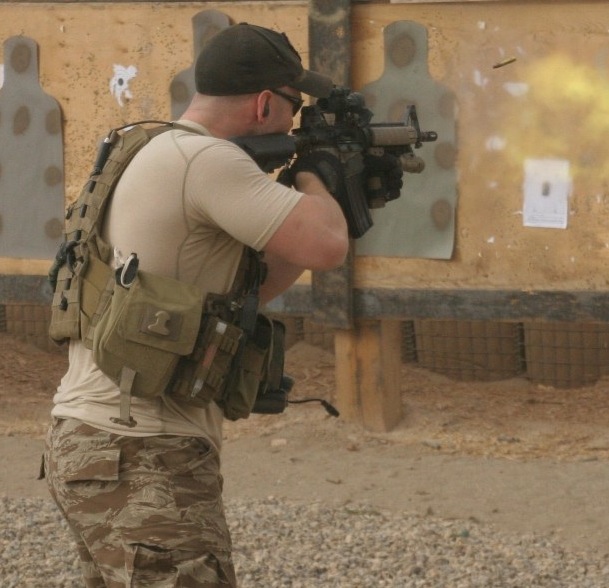 Joe currently serves active duty with 10 years in Naval Special Warfare with deployments to Iraq, Afghan and Pacific Theaters. His qualifications include Sniper, Breacher, Post Certified Pistol instructor, MACTAC Instructor, Naval Range Officer, and Master Training Specialist. Joe has two years as a SEAL instructor teaching marksmanship and tactics. He actively works with southern California local SWAT units as a consultant and also shoots competitive tactical long range competitions when he has time off of work. In addition, Joe is deeply involved with the tactical long range industry actively consulting with many industry leaders.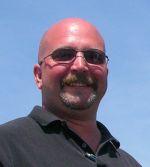 Sergeant Joseph Riedy (Ret.) is an 20 year veteran of the Bethlehem (PA) Police Department, whose previous assignments include Patrol Supervisor, Vice, Special Operations, Training Division Supervisor, SWAT/Tactical Instructor and Team Leader. He was the lead instructor for training department personnel in firearms, less-lethal weapons, chemical munitions, and defensive tactics. He continues to work as a police officer part time in eastern PA. Joe was also an adjunct instructor for Heckler & Koch's International Training Division, and is the principal instructor for S&T Firearms Training and Consulting LLC.

Jeremy Stafford is a full-time sworn Police Officer with over 15 years experience in the largest police agency on the West Coast. Jeremy has extensive operational and instructional experience and has worked a variety of assignments including patrol, narcotics, special problems, and counter terror. Jeremy is currently assigned to the Police Academy where he develops and updates lesson plans and programs including the Handgun Instructor Training School and the MACTAC (Multiple Attack Counter Terror Action Capabilities) curricula. Jeremy also spent 14 years in the Marine Corps and Marine Corps Reserve, with deployments to Iraq, Southeast Asia and the Horn of Africa. Jeremy received the Bronze Star with Valor device for combat operations in Iraq. Jeremy is a certified Krav Maga Black Belt and serves as the Chief Instructor for the Krav Maga Alliance Force Training Division, where he develops MIL/LE curriculum and certifies Military and Police Instructors all over the world.