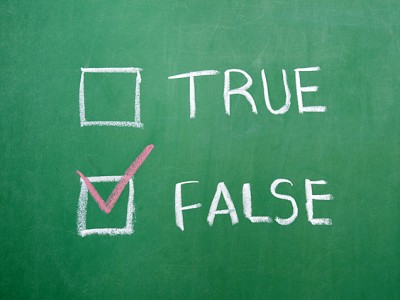 Critics of "Stand Your Ground" (SYG) laws often claim such laws improperly grant the user of defensive force "immunity" from a civil lawsuit for damages.  They sometimes also argue that the "immunity" is better than that given to LEOs.  Neither has yet been shown to be fact.  I doubt either will ever be the general rule. In fact, a state's "immunity" provision may actually have no relationship to its SYG law.
State "immunity" statutes relating to the use of force are of recent origin and thus, are not yet widely-interpreted by court decisions.  The unanswered questions of interpretation can be rather complicated, but they do not present novel legal concepts. To separate fact from fiction, I "poked around" (a Georgia term for research)  some state statutes. States with statutory provisions which bar civil recovery for damages against a user of reasonable or lawful force include (in no particular order): Georgia, New Hampshire, Michigan, Idaho, Ohio, Pennsylvania, Florida, Colorado, Maryland, Wyoming, Wisconsin, Texas, Mississippi, Kansas, New Jersey, Iowa, and Missouri.
Fact is, a state "immunity" law related to use of force may:
Provide "immunity" only against criminal prosecution.
Be a contemporaneous enactment of a SYG provision.  (Common law (cases) of a state may have barred a criminal actor's (or his/her estate's) recovery before any SYG or "immunity" statute was enacted).
Apply upon any or only specified instances of  proper use of deadly and/or nondeadly force.
Apply to merely threatening the use of force.
Apply when only a particular defensive weapon (for example OC spray) was deployed.
Be invoked only when the plaintiff in the civil action was committing a crime at the time the defensive force was used.
Allow any plaintiff to file a suit which has to be defended.  (As the saying goes, "anybody can sue").
Provide for mandatory or discretionary recovery of legal fees, other costs or expenses, or lost income, by a prevailing civil defendant.
Be triggered as a matter of law after a criminal acquittal based on self-defense, or a prosecutor's determination not to institute a prosecution because the use of force was deemed lawful.  (I did not find that any appellate court has so ruled).
Provide true immunity after a judge's dismissal of criminal charges based on self-defense in a pre-trial hearing, if such ruling was affirmed by the appellate court where an appeal would be taken from the related civil action.  (It will be a long time until we see that).
Apply to an LEO when using force as an LEO.
Apply only to use of force when in defense of self or when one is in one's own dwelling or business premises.
It remains far from certain how state civil "immunity" provisions will be made effective and interpreted by appellate courts.  I believe the statutes will not greatly alter the usual way use of lawful defensive force is asserted by a non-LEO civil defendant (as an affirmative defense which is then tested at trial in most cases).  Such laws may only significantly change the playing field for civil litigation when a defendant is provided a pretrial immunity hearing, and when a civil suit by a plaintiff who incurred injury or damages while committing a crime gets summarily dismissed with automatic fees and costs awarded to the defendant.   It is far from certain whether the courts of states with "immunity"  laws will proceed in that fashion.
At least for now, "immunity" is mostly fiction.  If you're reading this from Florida, and want to "poke around" like a Florida lawyer, see (here) a recent appellate opinion requiring a pretrial evidentiary hearing be given in a civil case.
Disclaimer: No MSW post creates an attorney-client relationship with, or constitutes legal advice to, a reader. 🙁