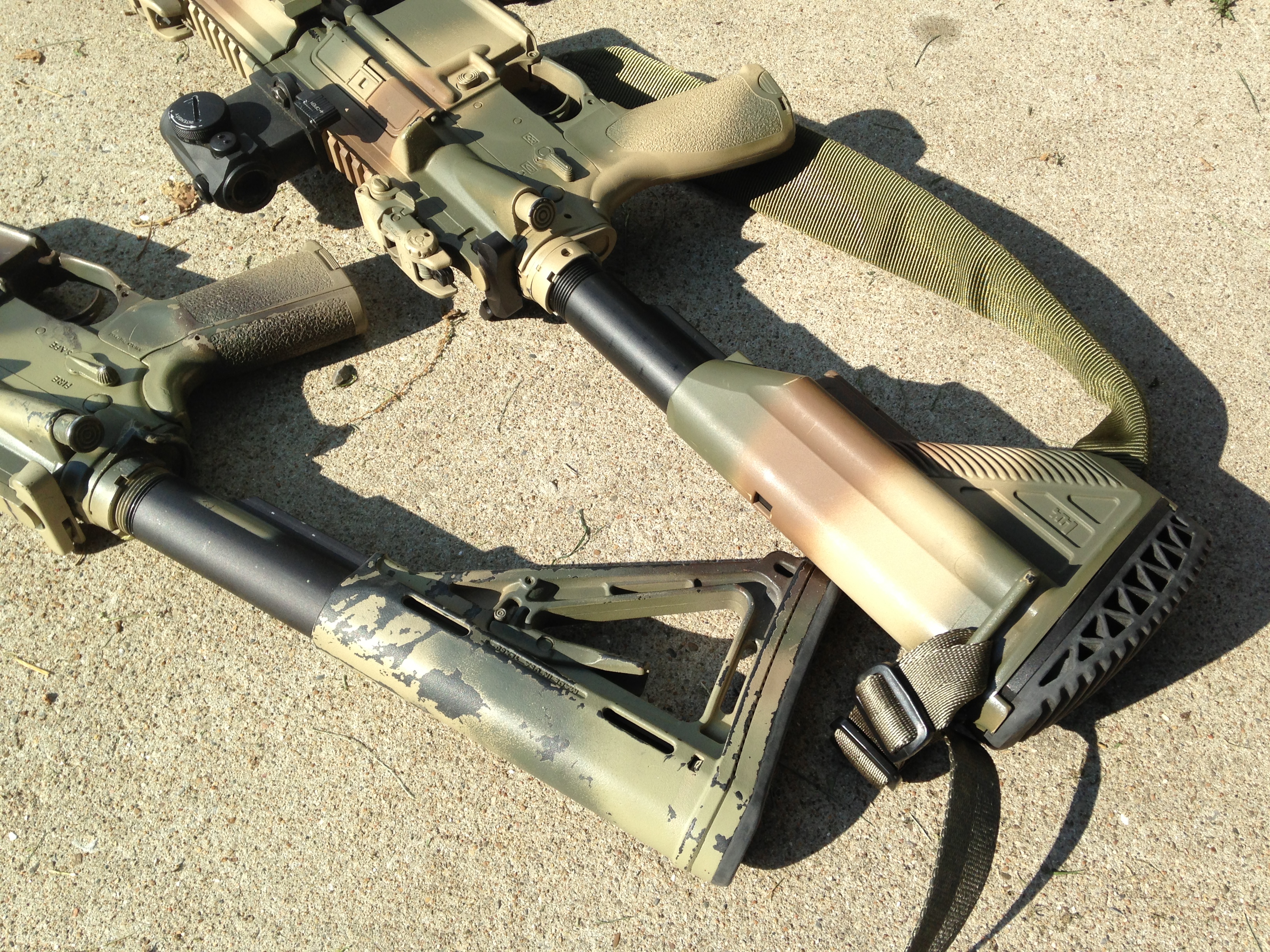 I like painted guns.  I like to use my guns.  A good combination?  Depends on the paint.
Above are two different rifles that the surface was properly prepared and painted.  The one on the left is a Krylon painted gun, the one on the right is an Aervoe painted gun.  Both are similar in use, and have about the same ratio of time of painting to the amount of use.  And it is fairly consistent with what I see across the board.  The Krylon camo paint doesn't tend to hold up as well to nicks.  Small nicks tend to turn into big ones as the paint flakes away from the area of the initial spot.   Krylon also tends not to hold up as well to bore cleaner if you accidentally get some on the paint during cleaning.  The Aervoe seems to be a lot more robust as it comes to taking abuse.
Do take note that this is a small consideration to many.  Guns around here get repainted as the wind blows it seems.  A lot of guys will do some minor sanding down to the base coat, and change the paint scheme with the changing of the seasons.  So, long term wear isn't a consideration for some.  However, if it is, Aervoe is probably the better choice.  It is readily available from our friends at Brownells.