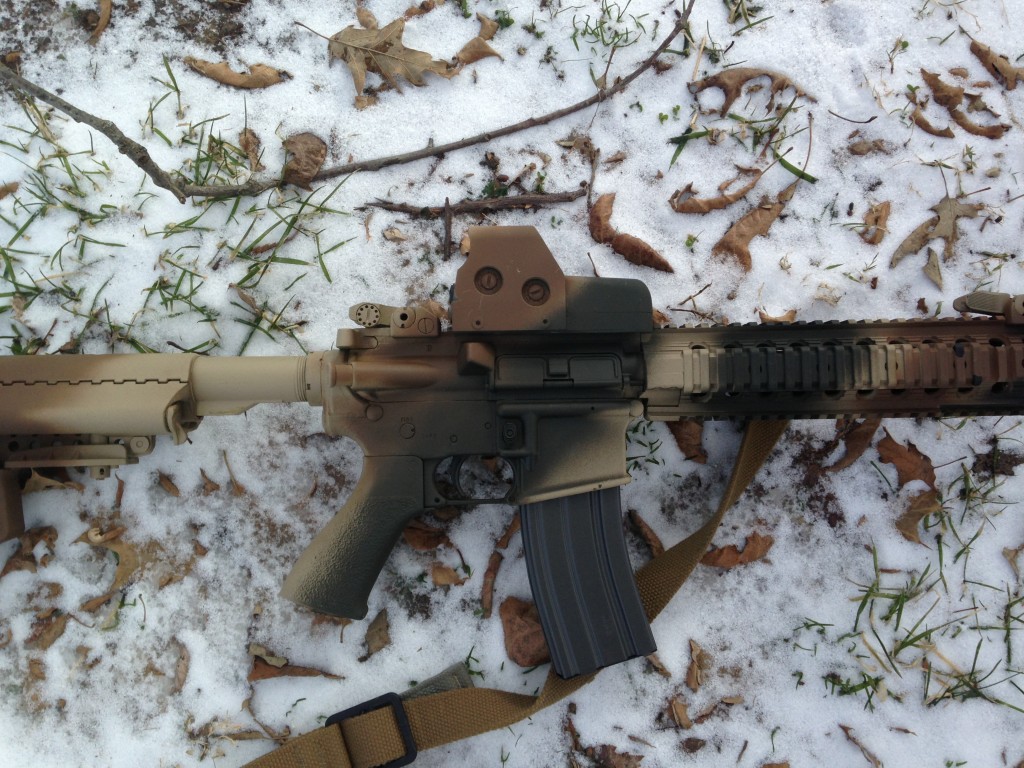 When the mercury drops into the single digits and stays there, things you don't normally see freeze will freeze.  Fortunately for most of the United States, this is a rare occurrence, though this season seems to be the exception.  For extreme cold conditions, we have to take special precautions to ensure that our equipment functions.  Our friends in the Northern US, or elevation in  the mountain regions simply call this "Tuesday-another day at the office".
Some tips for keeping your AR running in the extreme cold-
Use a synthetic lubricant.  And then, use only a light coat.
Ensure that all operating surfaces are lubricated, but not over lubricated.
Clean your buffer tube and buffer spring.  If you use a lubricant after cleaning, wipe off all excess.
Keep the bolt as carbon free as possible.  Carbon build up isn't a determent to running an AR most of the time.  Carbon provides a porous surface for freezing.
Clean and wipe down all of your magazines.
If your rifle gets exposed to moisture, even if it is condensation of going extreme cold to warm, clean it.
Ensure that if it has a dust cover, it stays closed.  Some people advocate leaving the dust cover open in extreme cold weather, but I think you are better off closing it.
Keep spare batteries on hand for lights and sights.  Severe cold weather sucks the life out of batteries.
These are just a few tips to keep your AR healthy in times of extreme cold weather.  Feel free to share you favorite tips in the comments.