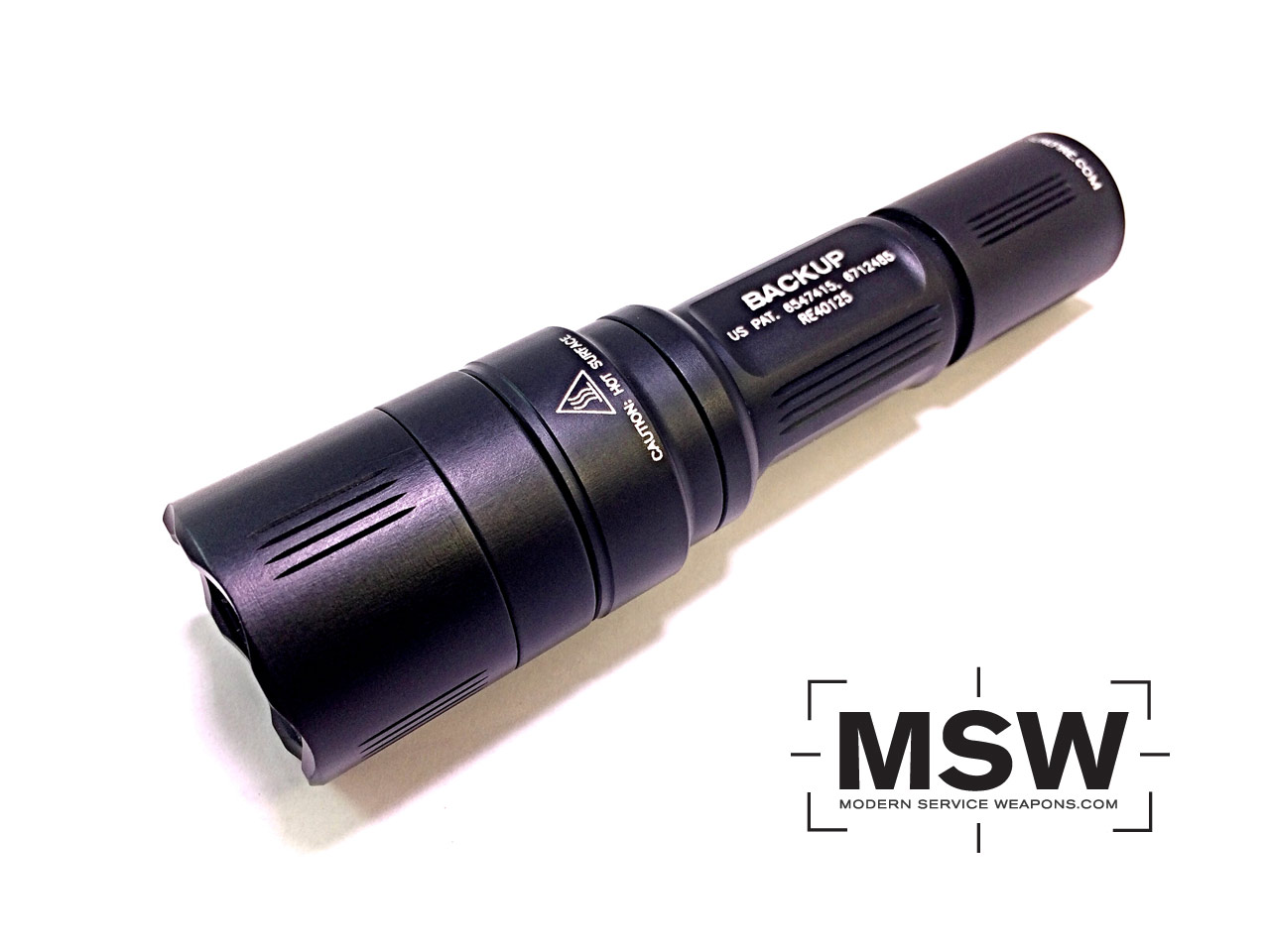 With LED technology seemingly improving by the minute, I am always on the lookout to make my daily loadout lighter and smaller without sacrificing utility. Recently, Hilton sent me Surefire's E1B (thanks Scott!) and after a couple weeks of carrying and using it, I can see why it is Hilton's choice in an EDC plainclothes flashlight.
The E1B is a powered by a single CR123 lithium battery and pushes out up to 200 lumens of light. A two stage pushbutton on the tail cap selects between 5 and 200 lumens. Runtime is reported to be 40 hours at 5 lumens and over an hour at 200 lumens. I haven't run mine long enough to wear out the battery. Light output, however, is clean and what we have come to expect from SureFire. The handheld is short and lightweight, and the clip makes it pretty convenient to carry. The head of flashlight is a little big for some carry applications (like dress clothes) but for day to day carry in cargo or utility pants it is fine.
A twist of the tailcap will give you constant on at either output level, depending on how far you twist. As I would expect, the quality of manufacturing is evident in the product. If you're carrying something bigger, consider the E1B to streamline your load out.