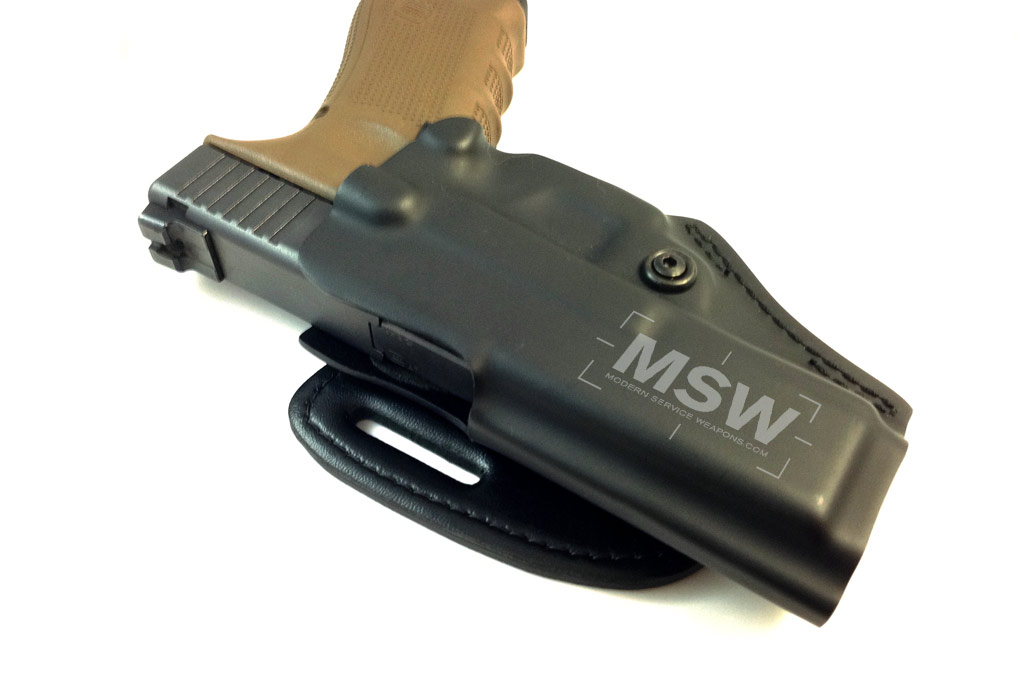 At SHOT 2013, I got a look at Safariland's latest "Range Series" holsters. These are designed to compete with the myriad of open top style Kydex range holsters popular with competitive shooters, and it is by no accident that these holsters are IDPA approved. It's relieving to see these are not cheap injection molded holsters, but rather, thermo-formed Kydex. Like most holsters in this class, a tensioning screw adjusts the level of retention. The pistol seats into the holster with a distinct click thanks to the detent in the trigger guard. The belt attachment is secured to the holster via the familiar three hole pattern compatible with Safariland's modular belt attachments. The Range Series holsters can be purchased with a paddle or belt loop attachment.
For those with a Mini Red Dot Sight and suppressor height sights, I have good news. I found my AmeriGlo sights cleared with no problem. The holster body will work with an RMR installed, but your best bet is to trim the body a little for best fit. Five minutes on a belt sander or careful Dremeling is all you'll need.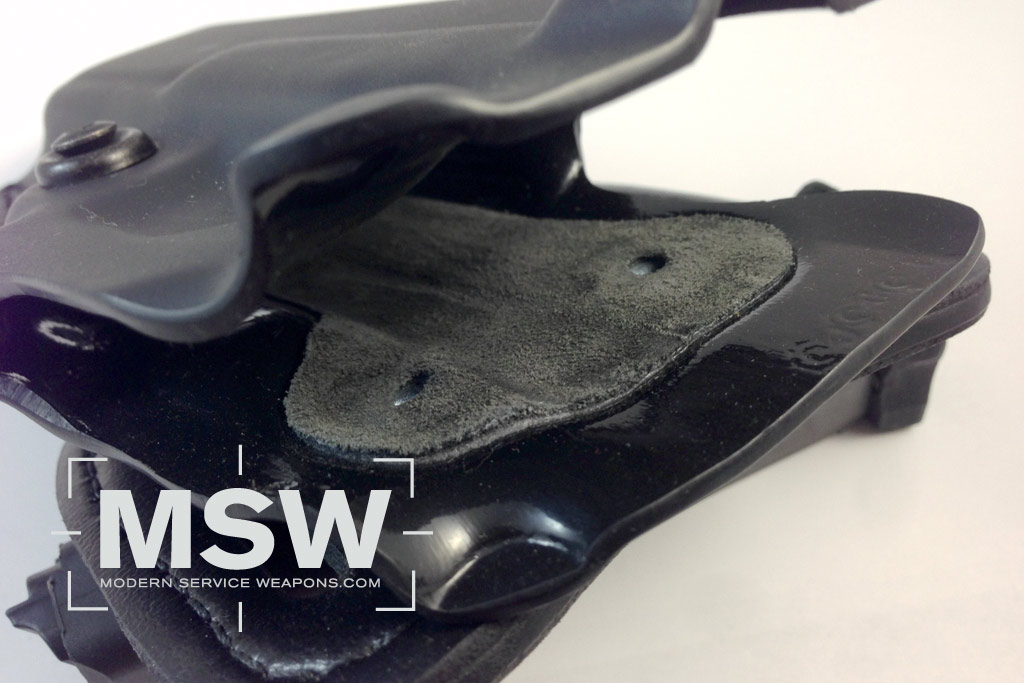 Suede lining on the interior of the holster, body side, protects you firearm from the attachment hardware, and does not interfere with drawing or re-holstering. I found the holster to be comparable in function with many "premium" Kydex makers, and superior to almost any holster in the same price range. At $25 street price, this functional holster is a steal. For anyone looking for a good training holster for their SIRT pistol, this would be it. For maximum convenience get the paddle model (5198) or to get the holster as tight to your body as possible, you can get the belt loop version (5197). But for the price, you might as well just get both.