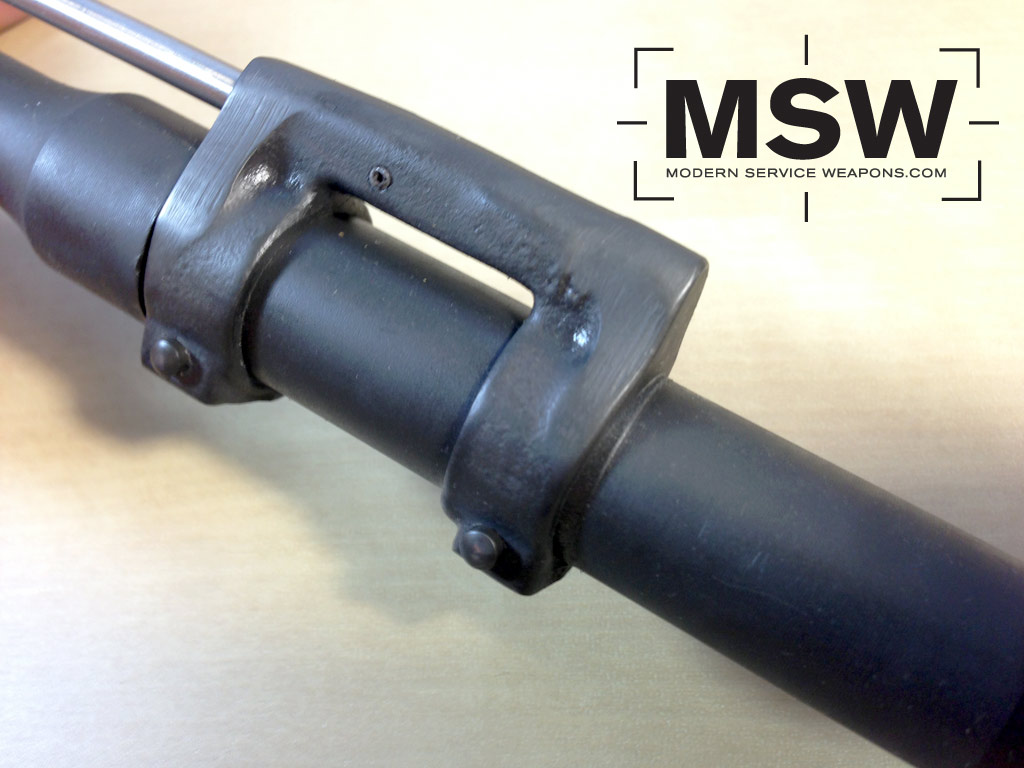 A common and popular modification to M4/AR15 platform these days is to install a narrow diameter tube style free-float rail (or any other long rail) system to replace the stock hand guards. If you are buying a new upper receiver, it is fairly simple to specify a low profile gas block. However, if you are starting with a service grade carbine like the excellent Colt 6920, you are going to have a standard A-frame type front sight base. What to do?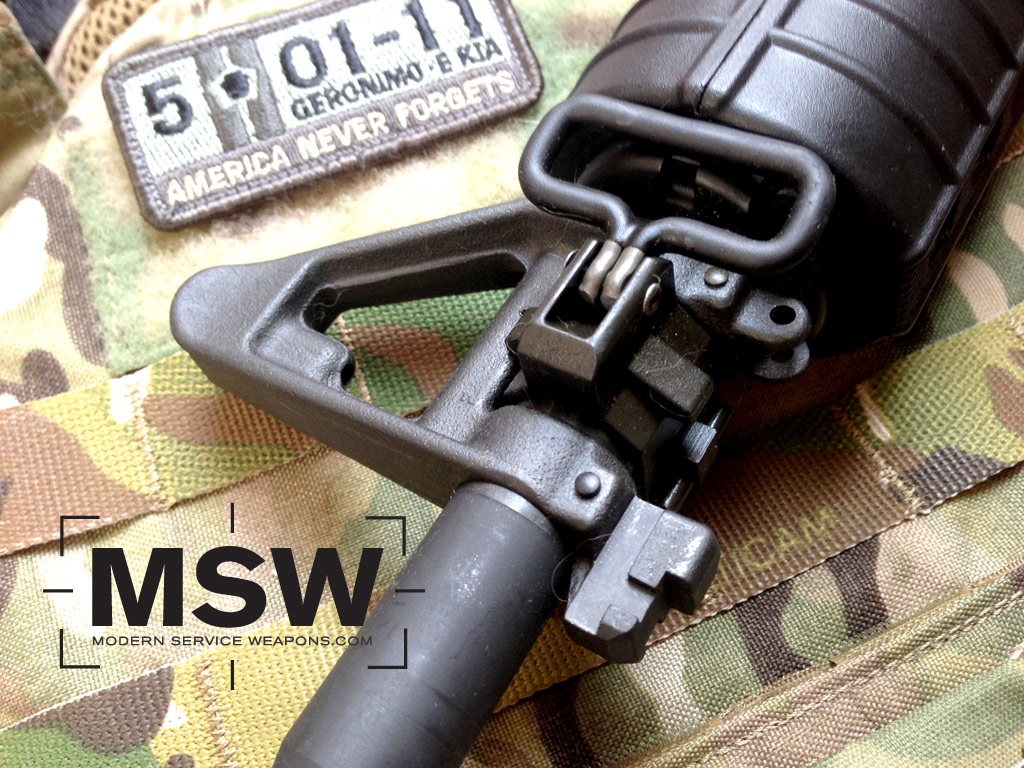 One option is to replace the front sight base with one of many viable aftermarket, low profile gas blocks. The down side to this is if you want 100% confidence, you will want to get it pinned. Unless you have access to a machine shop, this means paying someone to do it for you. The other option is much simpler. 15 minutes with a hacksaw and you can chop off the A frame along with the bayonet lug and 6 o'clock sling mount. Clean it up with a Dremel tool and a file and you are all set. I blasted and parkerized mine, but if you don't have access to these tools, cold blue will work in most environments. This is an M4, not a custom 1911 so don't sweat every little cosmetic detail.
This option will leave you with a lightweight, low-profile and ridiculously strong gas block since it will be held in place by not one, but two taper pins.