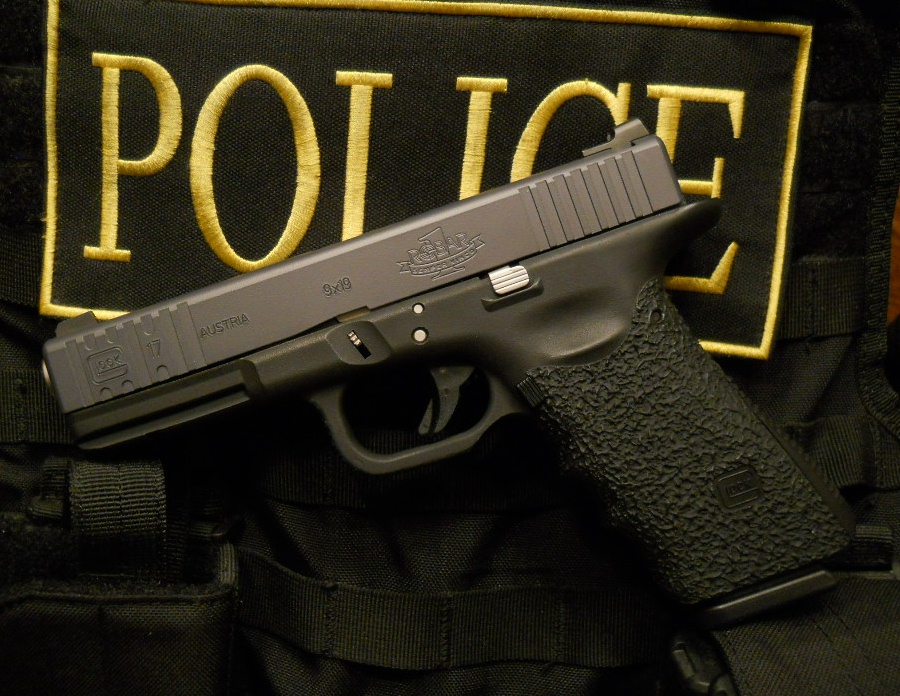 My exposure to Glock Pistols began at a Vehicle Assault Tactics Course in 1992. The local Sheriffs Department had adopted the Glock 17 with +2 extensions, giving a total ammunition load of 20 rounds. During the "Let me try your gun and you can try mine" part of the class, I loaned my S&W 4506 (9 rounds in the gun) to a Deputy while I tried his Glock. While he suffered from "Caliber Envy" I was wondering if his Glock would ever run dry. At the time I was still in Blued Steel and Walnut mode. (Or at least Stainless Steel). And thought like many that "These things will never catch on."
Fast forward to 1995 and I was responsible for selecting the Glock 22 .40 S&W for my Department. Six Glock Armorers Courses later, and it's safe to say I'm firmly in the Glock side of the ledger. That being said, any reader of this site knows that I'm a fan of the 1911 as well as the S&W M&P.  As a Police Firearms Instructor and Head Instructor/Co Owner of a Firearms Training Business, I need to be more than familiar with a variety of weapons systems. Each one has its pro's and con's, and none of them is "perfect."  As shooters, we all strive for "perfection" in our firearms. Perfection for one is not necessarily perfection for another. That being said, I believe I've found "Glock Perfection" for myself. While your preferences may differ from mine, I think the place to find "Glock Perfection" for yourself exists at ROBAR.
While I knew ROBAR by reputation before my introduction to them and this project, I had never seen their work firsthand. Reading articles in firearms magazines and studying websites does not do their work justice. You need to see and feel the modifications they offer to truly experience what they do for your firearm.The extensive modifications they offer allow you to truly customize your Glock or any other handgun for that matter to any level you want.
I selected the following modifications for my Glock 17:
-Poly T2 Gun Metal Gray Finish "Norton Special Package" The Slide was finished in Poly T2 Gun Metal Gray, With NP3 on the slides internal parts, barrel, and all appropriate internal frame parts.
-APEX Tactical Gen 3 Failure Resistant Extractor was installed after being NP3 treated.
-Forward Cocking Serrations cut to match the rear serrations.
-TRI-FIT System Backstrap with 3 inserts included.
-The Frame was modified with the following.- High Grip Modification – Triggerguard Rounded and Textured – Small Beavertail Installed – Full Grip Texture.
-10-8 Performance Front Tritium Sight with 10-8 .156 Rear Sight Installed.
The Frame work makes the pistol fit my hand much better, and with the small Tri-Fit Backstrap installed feels like a 1911 grip angle. The grip texture really makes the pistol stick in the hand and the beavertail and highcut triggerguard make a huge difference in the way the pistol sits in the hand and the shooters comfort.
These are just a few of the modifications that ROBAR offers to truly bring your Glock to "Perfection." ROBAR"s workmanship and customer service are second to none.
Stay tuned for part 2 in the 4 part series for specific internal modifications.