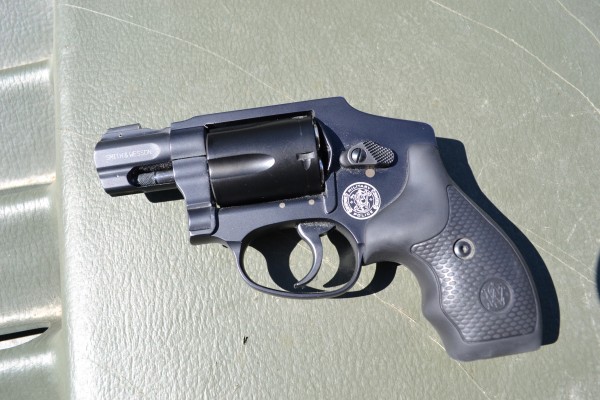 2300 rounds.  That is a week at Roger's Shooting School.  Not a big deal through most Modern Service Weapons.  Through a Smith and Wesson J frame, 2300 rounds is a metric crap load.  I think that it is fair to assume that most J frames are carried a lot, but shot not so much.
A few SHOT shows ago, Randy Lee, Scott Folk and I were discussing the new J frame trigger kits that were in development.  I decided to purchase a J frame to be the primary test gun.
Well, a little history is in order.  I have had a sketchy history of J frame ownership.  I like the gun.  I hate shooting it.  I had a 642 that a buddy and I traded back and forth about 20 times over a five year period.  It had the plastic Crimson Trace grips on it.  And after about 15 rounds down range, I found myself wondering why I like it.  Also, the narrow front sight on the factory 642 is a bit hard for me to use.  So, when I purchased this J frame for T&E, I went with the 340 mainly because of the huge front sight.  The other problem I have had with the J frames in the past is the 125 pound trigger pull that many come from the factory with.  The Apex J Frame kit cured this.
Scott Folk is on record as having shot the first 605 rounds through the gun, with a lot of that shot over a two day period.  November 2011, I shot 185 rounds of Remington 125 grain +P in a couple of hours at a firearm's instructor school. Those are two of the high round count days on record.  It should also be  noted at this point that the gun has had over 900 rounds of .38 Special +P, and 60 rounds of .357 Magnum down range.  I am not recoil sensitive by any means, but the magnums are no fun what so ever to shoot.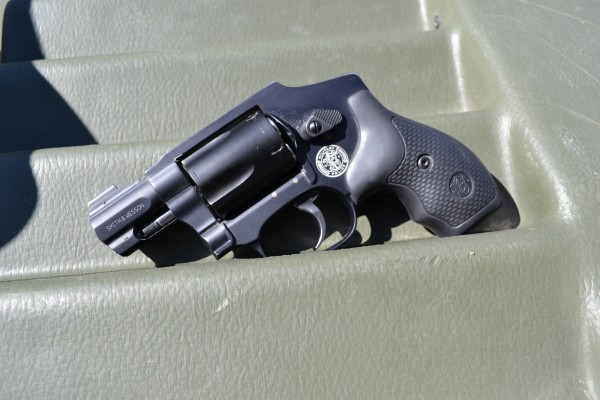 How has it held up?  The most notable problem I have encountered is shortly after I shot all that Remington Plus P in November 2011, I noticed the tritium front sight was out.  The fine folks at Smith and Wesson have told me to send it in and they would gladly fix it.  The little gun has very little end shake.  It is still fairly tight.  There have been zero malfunctions.
Earlier, I mentioned my previous rocky relationships with the J frame.  This gun is different.  Since I got it, with the notable exception of shooting .357 Magnums out of it, it has been a pleasure to shoot.  I front pocket carry it on my days off as a back up to a Glock of some sort.  Up till last week when I purchased a new Gen4 Glock 26, it was my primary back up gun at work.  And I never felt under gunned.
I think the Smith and Wesson 340 is the cream of the crop in the J frame line.  This little gun has served me well, and it isn't going anywhere.