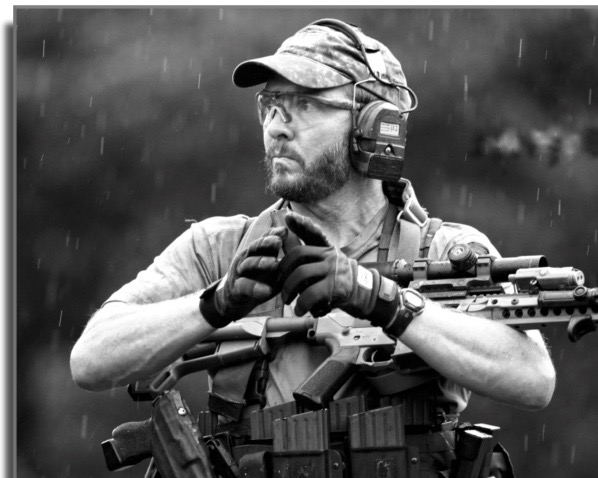 The Burner…I'm not talking about the little Bunsen burner we used many eons ago in Chemistry class (gen Xrs and up) but the guy named Jerry Barnhart who burns down stages and is one of the most winning competitive shooters out there.  I had the pleasure of training with Jerry recently for a 2 day Tactical Pistol course.  Now before the inter webs go a blazing on "competition will get you killed!" and such, please direct your anger to my four part series here at MSW and see why I don't agree with that fallacy.
Anyway, bottom line, shooting is shooting.  Period.  The competition or tactical drills that follow are secondary if you can't make the shot.  This includes: shooting for accuracy, shooting on the move, head shots, 50 yard shots, etc.  So, can it with the "yee gads, that there is foolish training" talk and learn how to shoot under pressure and maybe we can have a coffee.  But I digress…
Jerry is an icon in the shooting world and has help developed gear and drills that you probably use every day and had no idea he was behind it.  So when the opportunity presented itself to get a class in with him, I jumped with no regard.
I've trained with a lot of people.  Both from the tactical and competitive world.  See my bio for a short list.  I've learned so much from that diverse group, but I have to say, Jerry's class was intense like he is and one of the best classes I've ever taken.
We started out with working through the fundamentals of pistol shooting.  At 10 yards on an IPSC target, start shooting at the A Zone.  Ok.  Then he started to add his take on the grip.  More shooting.  Now try this with the grip.  Ah, lightbulb…more shooting.  And so on.  I really appreciated the style of "here is one thing, see if it works."  "Here's another."  This way, I could use some of the techniques and disregard others.  Having everything at once is very tasking and I usually end up only getting half the material.
Let me say, Jerry is big on grip.  You probably are not gripping the gun hard enough.  Jerry works his grip strength a lot using the Captains of Crush grippers and other tools.  I started using them a while ago and they are challenging.  Now, Jerry is not a big guy, but he has a super strong grip.  Well, I started really gripping the gun and bingo, my good shots became great.  Hmm..
Furthermore, of course, there was talk on trigger control and finger placement.  Jerry talked about shooters who unconsciously push the gun to the left (right handed shooters) by having their finger press into the side of the trigger shoe.  He stressed the placement on the flat face of the trigger allowing you to pull straight to the rear.  I have noticed the pushing to the left (back when I shot Glocks) with the finger pressing to the side of the shoe.  I think a lot of shooters have that problem in addition to a bad pull.  Definitely a golden nugget.
We worked mag reloads, both slide lock and tactical, the rest of day one.  Round count for me was 700.
Day two started with a refresh of day one, and then we immediately jumped in to shooting on the move.  Just like Jerry's point that we don't grip hard enough, he then drove home that in general we are not getting low enough when shooting on the move.  I took it to heart and while I had great success, the day after the class, my quads were on fire.
We did a bunch of drills, and the nice thing is we worked on them over and over again.  Too often when taking a class, it is definitely a mind dump with drill after drill.  The class will show you your weaknesses but the instructor has a bag of drills they need to go through.  I liked having less drills but working them over and over giving you an opportunity to see what works and what doesn't.
Jerry had two competitions that were challenging and fun.  The final drill (which also started with a competition) was an array of targets that got progressively harder but the time to shoot them remained the same.  In fact no one made it all the way through the first time out.  But Jerry let us repeat them so by the end, we had success.  Total round count was 1400 for two days.
I really enjoyed this class.  I learned not only some cool drills to bring to my classes, but a methodology of figuring out more about my shooting.  Jerry questions everything and from now on, so will I.
Jerry mentioned that he will have more time in the end of the year to host classes at his new range.  Currently, if you are LEO or Mil, I would definitely seek Jerry out for some first class training.  Be prepared to shoot a lot, but also learn a lot about your shooting.  A high recommend!