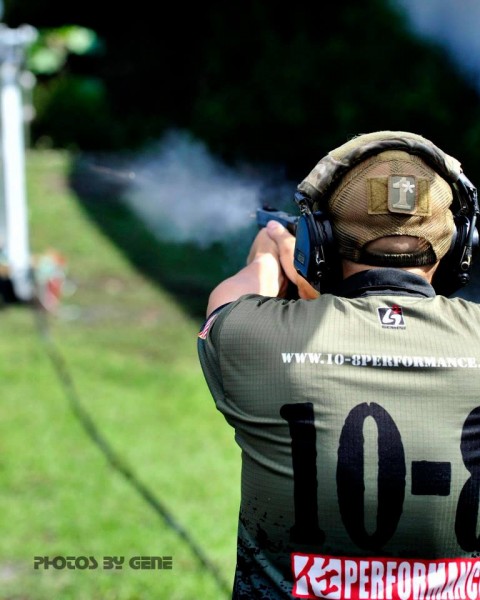 Knowing:
I like to use the word knowing in conjunction with the word CONFIDENCE.  Is knowing and confidence the same?  I'm going to talk about knowing in competition and the tactical world.  So what is knowing?  Knowing you have the confidence to make a shot.  Knowing you can hit a steel target at 50 yards.  At a 100 yards.  In competition, having the confidence to take a 30 yard shot on a partial target because you've done your homework.  You know what the sight picture looks like for that distance and what type of trigger pull you need.  You've zero'd your gun and know where the rounds are going to land.
How many of you can say that?  I don't care if your a competitor or door kicker.  Do you know right now what your bullet does at 10 yards?  25 yards?  50 yards?  100 yards?
If you don't then you won't be confident.  You will either hesitate which will be slow on a timer or cost you or someone else's life.
Harsh?  If you carry a gun you have the responsibility to know how to use it.
In competition, having the confidence to come up with a stage plan that will save you time because you don't need to run to a closer position just because you are afraid of missing at distance.  To know that there is no shot you can't take.  Folks that's liberating.
In the tactical world, to know that you can hit a bad guy hiding across the parking lot poking his head over the hood at 40 yards.  The ability to hit the guy holding a hostage without fear that you'll hit the hostage.  Even simpler:  not be nervous at all when you qualify with your duty weapon…you know you can.
This is knowing.  This is confidence.  This is practice.
Stay safe.