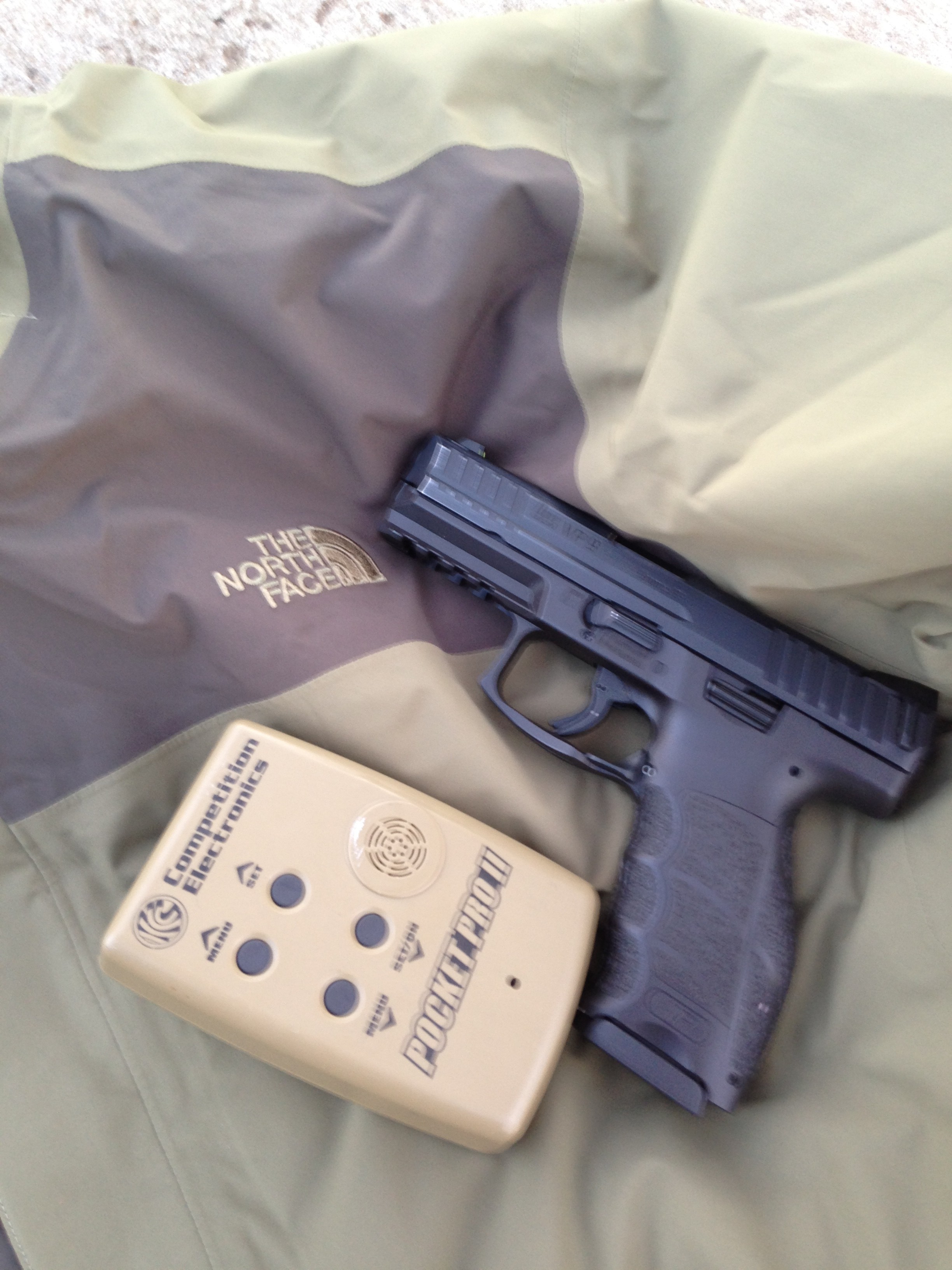 Recently, I was evaluating a HK VP9 that was done up by Grayguns, Inc.  I was shooting string after string on the timer.  I noticed that somewhere south of .22 splits on multi-shot strings, my accuracy fell apart.  I dismissed the VP9 as being inferior, due to the stock box P320 Carry giving me nice little piles of bullet holes at .16-.18 splits.
And then it hit me.  What the hell was I thinking?  .22 splits aren't fast enough?  I guess I became a product of my own success.  No one will dispute that faster is better when it comes to accuracy.  But it is doubtful that a bad guy will notice the difference between .16 splits and .22 splits.  Or .30 splits.  Or probably even .50 splits as long as the accuracy is there across multiple shots.  I fell into the old trap of traps…..worshiping the timer as if it was some form of an Aztec sun god.
The timer is a great training tool.  And it is a must for anyone who is serious about training because it is so versatile.  You can do drills in dry fire with a timer by setting par times.  And it measures your performance on the draw, shot to shot, reloads, and many other timed functions.  Invaluable.  But, there is too much of a good thing.  The timer can be the devil's box.  And it can build fugitive training habits, similar to doing "eye sprints", to which is the act of firing a shot, shifting your focus to the target to see where the round struck, shifting your focus back to the sights, firing the shot, shifting your focus back to the target to see where the round struck, shifting your eyes back to the target, etc.
Many who disparage the timer as a serious training tool say "I never saw a timer in a gunfight".  Believe it or not, I respect some of the guys that say that.  But, they will also admit to you that no one in a gunfight wants to score hits slower, if they can do it faster.  There is too much of a good thing.
I'm going to back off using the timer for a couple of months in live fire.  And, I'm going to give the HK VP9 another look…….
Jones