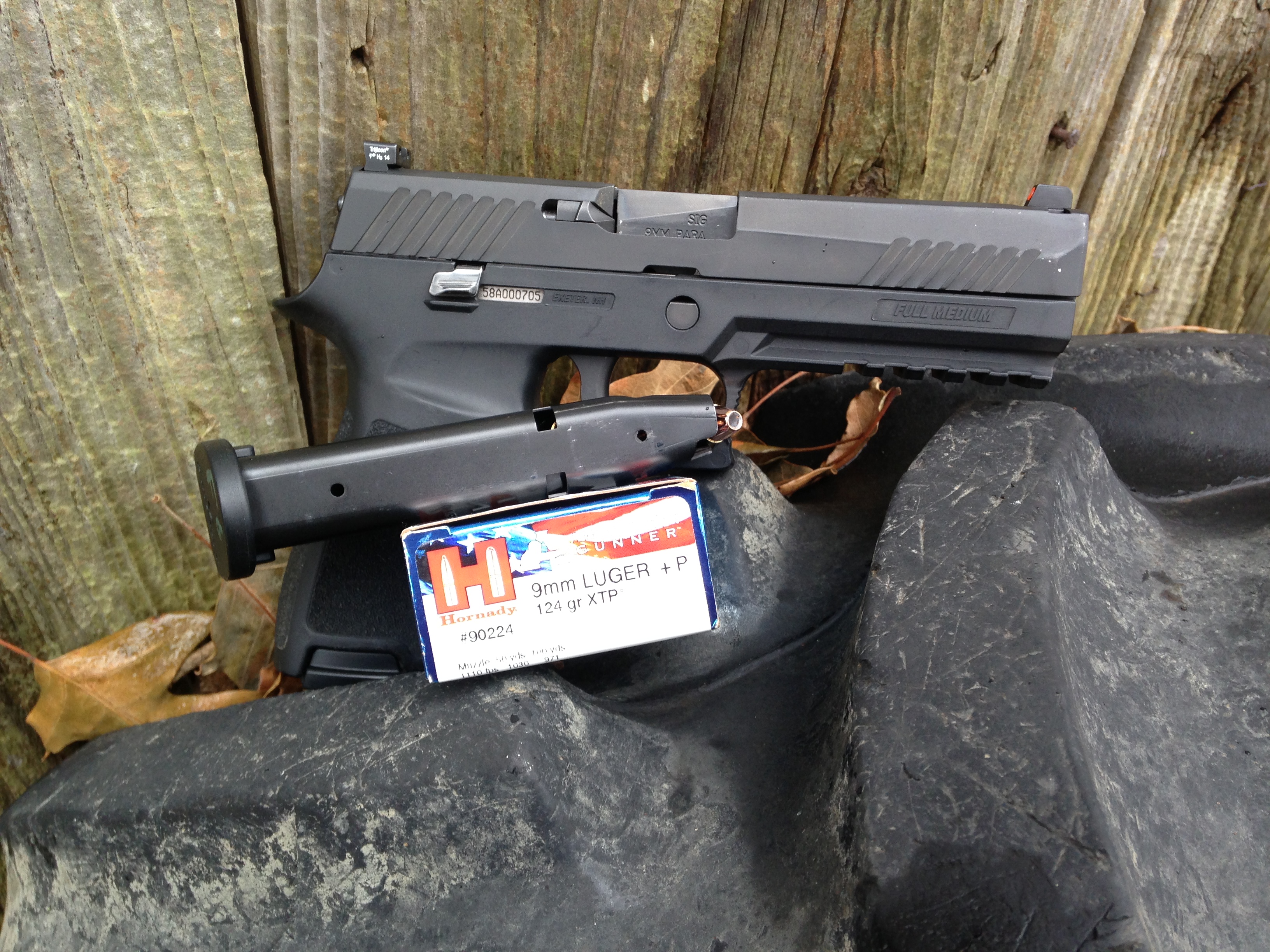 Hornady is expanding their ammunition offerings in 2015.  One of the products will be the new "American Gunner" line.  I recently came into a couple of boxes of the stuff from another gun writer who was in one of my classes.  (Thanks Tom!)
The "American Gunner" line is supposed to be a mid priced offering built upon the XTP hollow point bullet.  I got to test the 9mm 124 grain plus P out of a SIG P320 full size.
The round was very controllable in the P320 full size.  I shot the majority of rounds at 25 yards and easily got a couple of inches out of three shot strings. One string produced a 3 shot group at about 1.16 inches center to center.  Plenty good for a defensive ammo.
I had no issues during the limited testing.  At this time, there isn't a lot of information out there in regards to pricing.  But, Hornady says it will be "mid" priced.
The one complaint I have is that the box doesn't take a very good picture outside!  So, forgive that, but check out the ammo.
Link: http://www.hornady.com