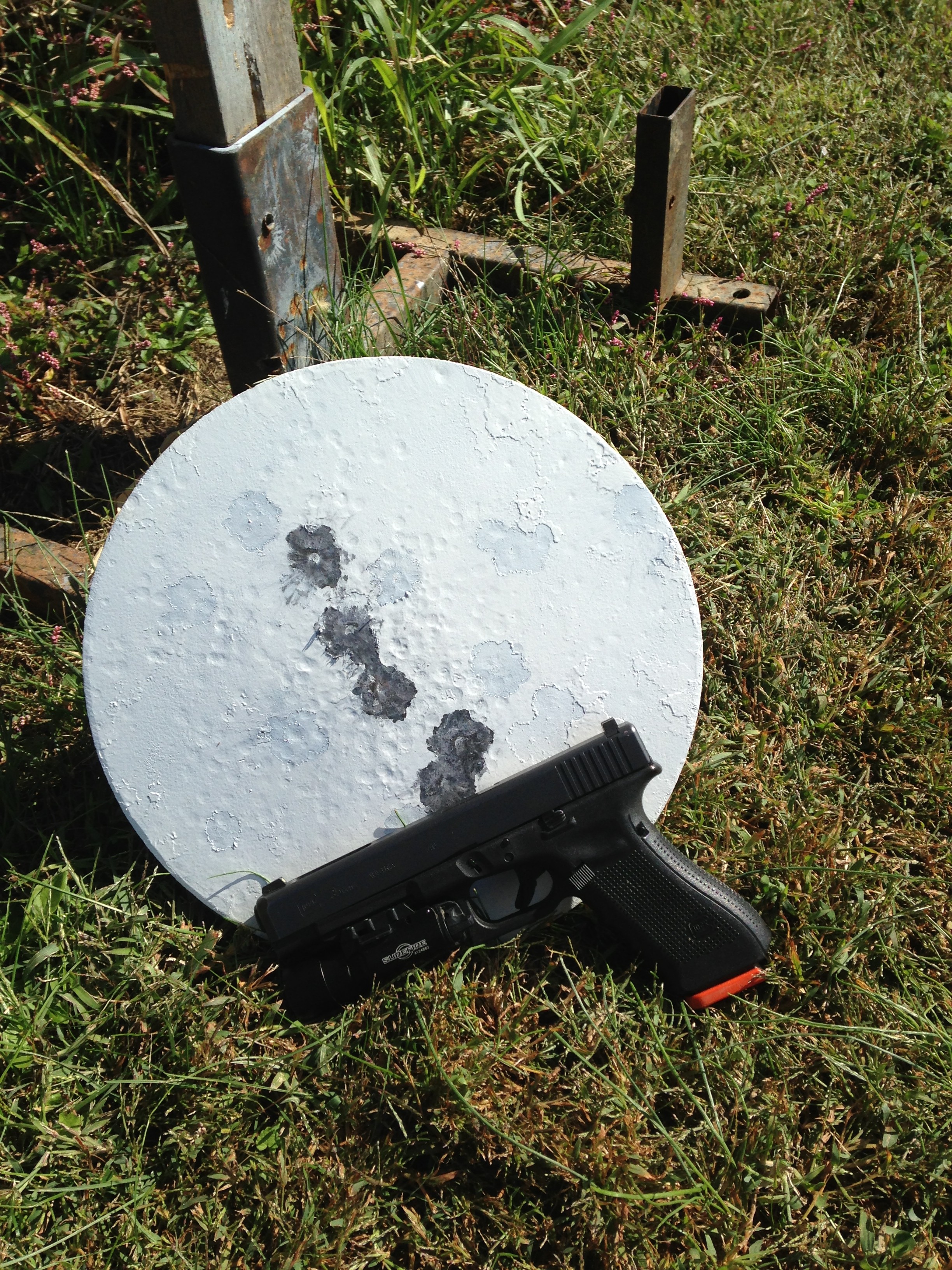 Here of late, I have been involved with some interesting conversations on active shooter problem solving.  I will acknowledge up front that this thought process is somewhat flawed, and borderlines on the academic.  I will also acknowledge that I don't have all the active shooter answers.  The answer I think we all can agree upon is the fact that good guys with guns is the answer to the active shooter/mass homicide problem.
There are some, myself included, that believe the next large scale act of terrorism in the United States will be a coordinated mass shooting over a large scale.  Think Kenya and Mumbai.  This presents certain problems for those who find themselves involved, be it the first responders, or legally armed citizens and off duty cops who get caught as it is going down.
Other contributors here at MSW have posted some great stuff in the last little bit that set this article up.  The question here is solving the active shooter problem over longer distances that would be associated with a mall shooting.  Steve Harris has wrote some good stuff on the potential ramifications of getting involved, and Hilton Yam on the sighting problems faced with iron sight selection.  The first problem we have to solve is having the trigger control to be able to hit at extended distances.  This is the hardest part, in my opinion.  Once we have that down, the next big problem is figuring out the distance gunnery required to hit over extended distance at 25 yards, 50 yards, and beyond.
The above photo is my duty pistol and five shots I took off hand from 25 yards.  I broke the shots at about a 1 shot per second pace.  All were good hits, on a square range on a blue bird day.  The pistol is a stock Glock 35 with stock Meprolight night sights.  In knowing my G35, I know to make these hits, I have to hold at the bottom edge of the plate, as the gun hits four inches high at 25 yards.  At 50 yards, I hold in the lower 1/3.  At 100 yards, I hold in the upper 1/3.  Which is all and great, on a blue bird day, on a square range with no one shooting back at me.  The sighting issues are the hand dealt to me by my employer – their gun, their sights.  I feel really good in shooting the gun on the move, with the target moving at 25 yards.  I have no qualms making good head shots under those conditions.  But as the distance increases, I feel less confident under all conditions.  I can do it, just that it will be neither fast nor dynamic.
Now comes the academic part.  I understand that MOST armed citizens and off duty police officers who might get caught up in an active shooter situation will not actively locate and engage the threat.  Many feel that their first responsibility is to safeguard their family.   Got it.  Check.  Understood and have zero problems with that frame of mind.  It is exactly why we teach police officers that if we go to a school shooting, and you find your child injured (or not), grab them, and get your child to safety.  We'll press on without you, because even if you go with us, your head is likely not going to be in the game after leaving your child behind.
But in solving the academic problem of distance shooting in an active shooter problem…..does it change our selection of our equipment?  Yeah, some will say it is Rambo-esque fantasyland talk.  On the other hand, some will REALLY take it to the extreme with suggestions of impractical equipment for day to day carry.  But the conversation is worth having, even from an academic level for practical purposes.  Your daily carry gear off duty is a compromise.  Sometimes we compromise size and capacity for ease of carry.
If you are that off duty officer or armed citizen, does your choice of equipment (within reason with a concealable handgun) change with the thought of a distance oriented problem that will have to be solved?  Does this thought process bear the fruits of carrying a larger gun?  Does it bear the fruits of looking at carrying a gun with adjustable sights that can be zeroed properly?  Or are irons zeroed close enough at 25 yards sufficient?  And the biggie…..do I have the trigger control to exploit a properly zeroed pistol?
Again, this is merely an academic "what if" as too many variables exist to say "YES THIS IS HOW TO DO IT" for a properly trained shooter, with the proper mindset.
I really believe it is a conversation worth having.