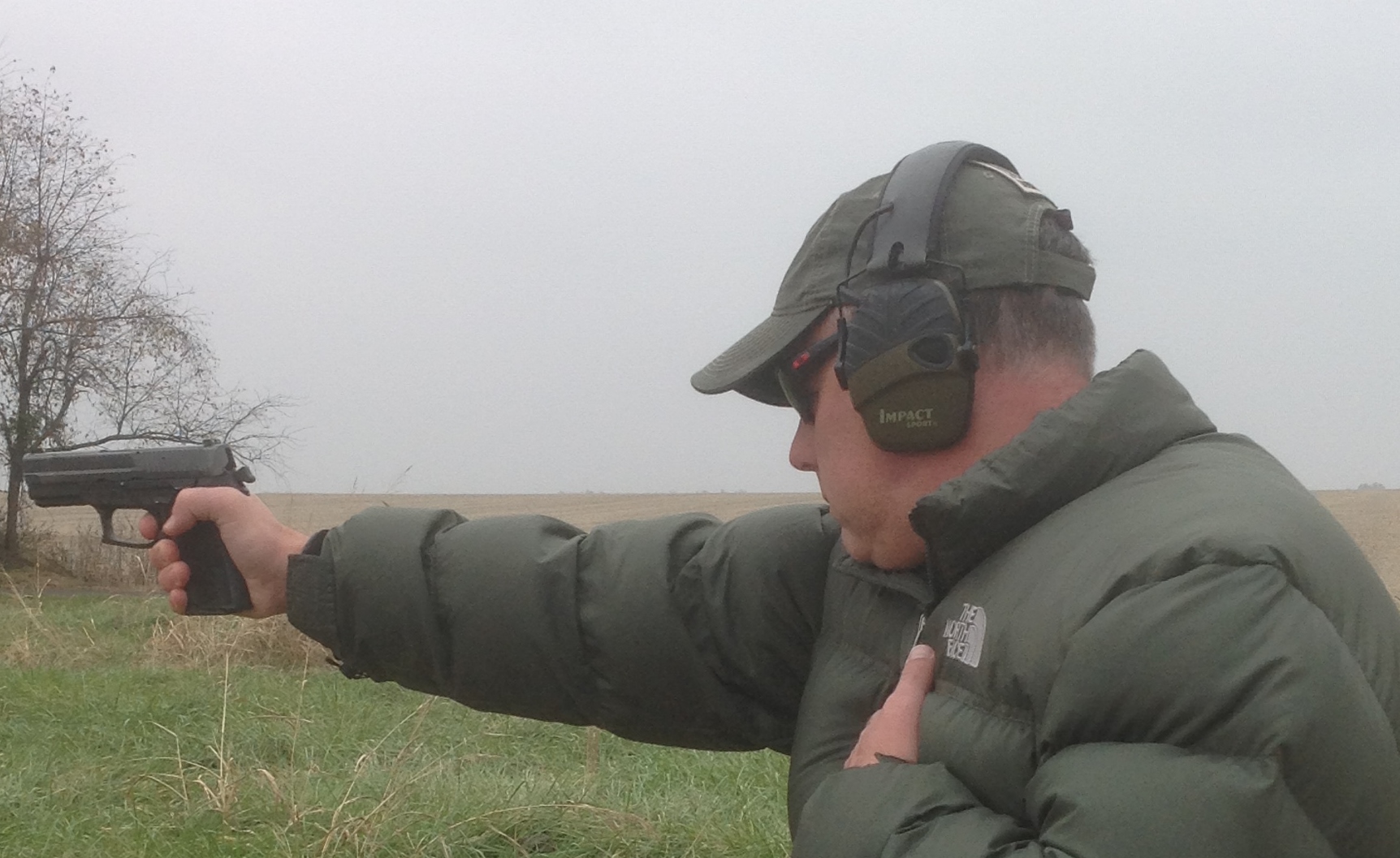 How much do you shoot using one hand only?
The art of one handed shooting is just that….an art.  The benefits from learning to shoot with only one hand are pretty self evident.  There are lots of scenarios where we find ourselves potentially with only one hand available.  Those include injury to one hand, holding open doors, shielding loved ones, holding on to a lead for a K9 for those of us that are/were handlers at one time or another.
As shooters we tend to go to the range and do the stuff that gives us emotional candy – shooting really fast on the timer, shooting itty bitty groups, and other cool guy stuff that makes us feel good.  Shooting one handed generally for most people is not one of those things.
Spending a lot of training time shooting with one hand has some advantageous side effects, so much so that I recommend that serious shooters dedicate twenty five percent of their training time to learning to shoot with one hand only.
Years ago, I had a minor disagreement with a drunk on the side of the road.  I advised him he was going to jail for DUI, and he disagreed.  In the end, he went to jail for DUI.  And resisting.  And several other more serious offenses relating to fighting with a police officer on the side of the road.  I suffered a broken finger, and a sprained wrist on my left hand.
I spent the next several weeks training and shooting with one hand only.  When I could use my left hand again, I noticed that my marksmanship at speed was better with both hands after simply using one hand for weeks.  After that, I became convinced that one handed training should make up a serious part of your training time.
The benefits of one handed shooting are obvious from a practical standpoint.  But, the other benefits are there.
Train more with one hand only.  You'll like the results.