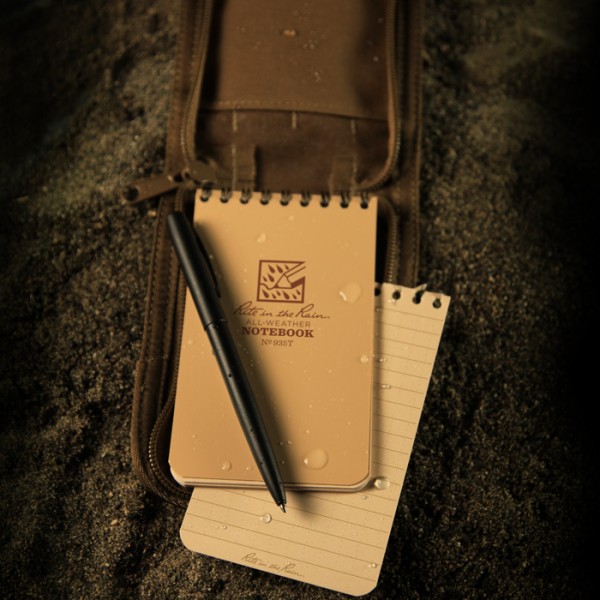 Rite in the Rain (RITR) of Tacoma, Washington.  Magic stuff.  Well, not really.  But definitely rain, splash, and sweat proof, and about as tacticool as you can get for something that doesn't send rounds downrange and make noise.  Some of their products have an NSN, so my guess is real operators use 'em.
Big and small all-weather field interview, specialty notebooks, drawing pads, and other "paper" products that shed water so you can write on the paper in any weather, when wet, or even under water. Useful for any and all outdoor activity.  I have carried this (see above photo) spiral pad and cover EDC in cargo pants pocket for years. (I use the leather-cover version when I wear typical attorney attire, and yes, they do make covers in MultiCam®).
The RITR paper goes through a secret water-based coating process, is recyclable, and of archival quality.   Printing is soy based.  They make business card and printer/copier paper as well. Also these, for when you are sending 5.56 downrange: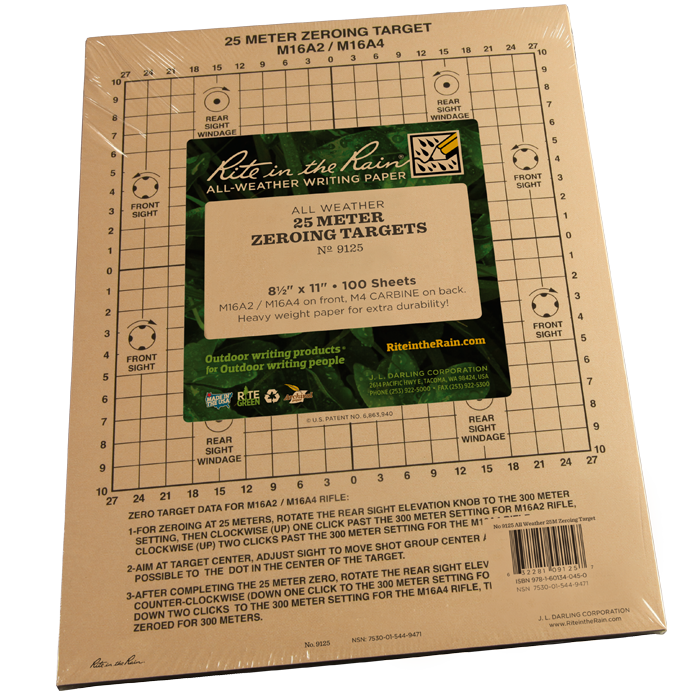 This new RITR product, a mechanical pencil, I likely won't be able to resist — they claim pencil writes best on their paper: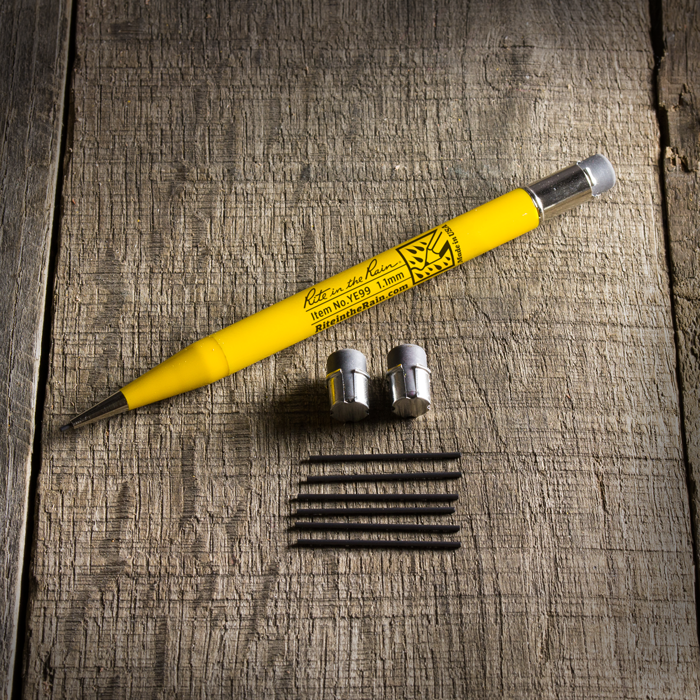 RITR products are available direct and from internet vendors, including Amazon.  For direct link to the product shown, click on its image.  The company's rather nifty and extensive website is H E R E.
On their web pages I found this: