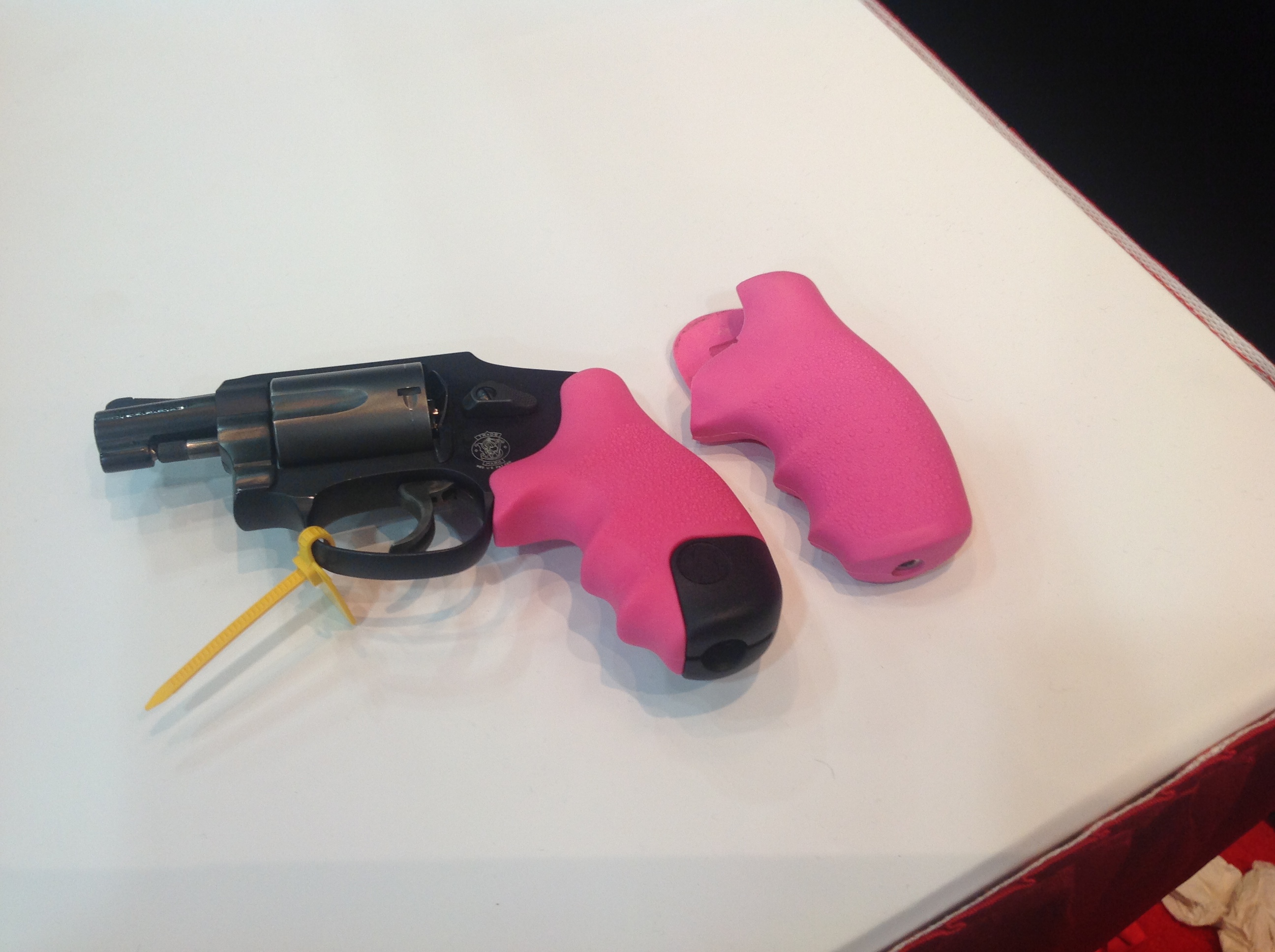 At the NRA Show, Pat Hogue, of Hogue Inc.,  dropped by the Apex Tactical/OpSpec Training Booth to chat.  Pat noticed Scott Folk's Smith and Wesson 342 sitting in the cabinet sporting the Hogue pink rubber grips.  Pat went over to his booth and returned with his new Hogue S&W Centennial and Polymer Bodyguard Rubber TAMER™ Grips.  Pat installed the grips and showed the latest features.  It was pretty ingenious.
Finding and deciding on the grips for a Smith and Wesson J Frame isn't always easy.  Hogue has always been a good choice, and at times has been OEM for Smith and Wesson.  The new TAMER grips improved on Hogue's long winning design in a few areas.  The first, and most noticeable was the molded plastic "butt cap" that was added to bottom portion of the grips.  The first thing that this allows for is a smooth, snag free draw that is not being hampered by the rubber grabbing on a cover garment.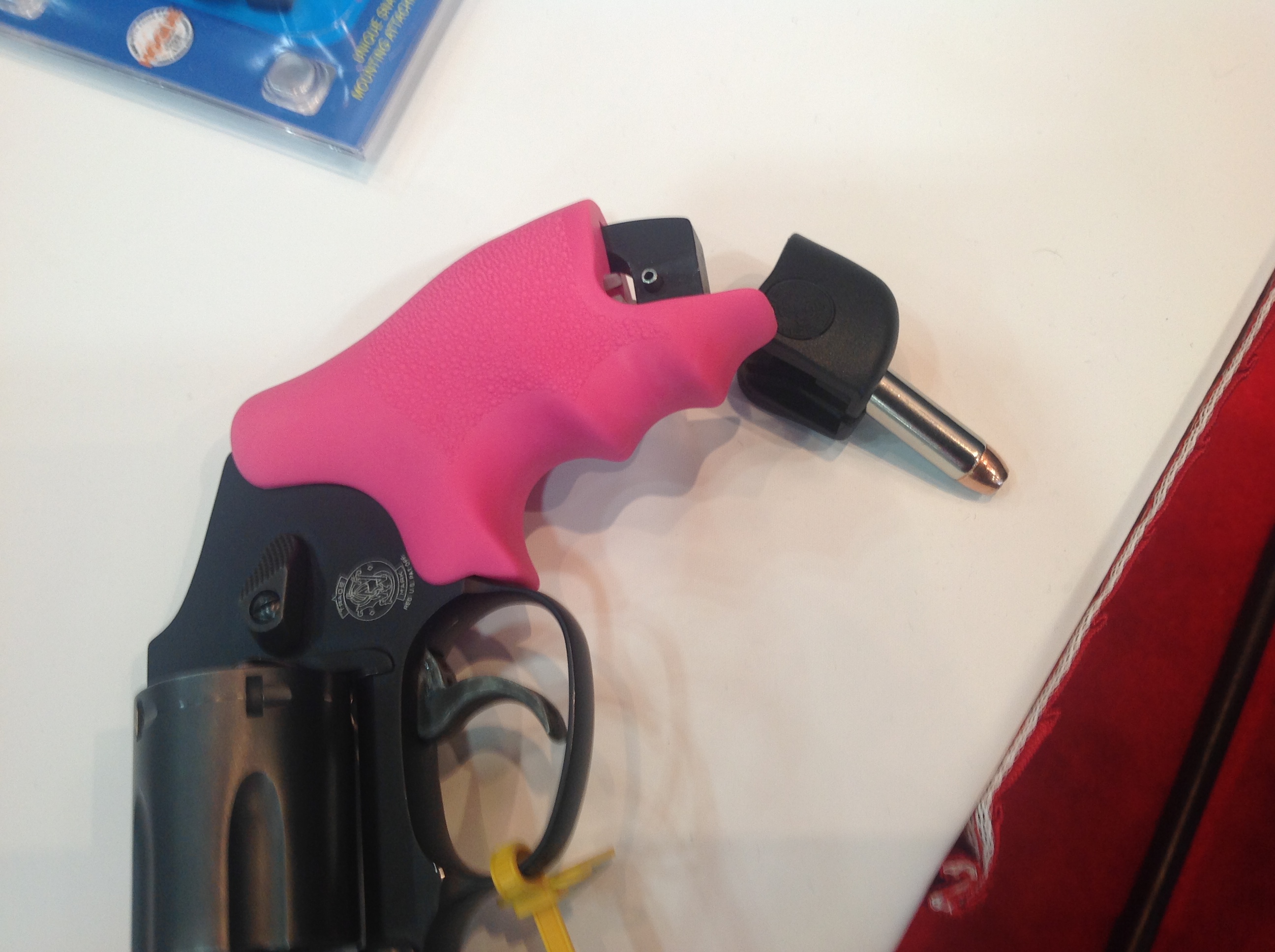 The next thing was the ability to take a round from the gun when you unload (an inert round in this case as we were inside the show), and remove the grips without other tools.  Pretty slick.
The rest of the attributes the new grips bring to the table carry over from the classic Hogue design.  While a little large for ankle concealment, this style Hogue makes shooting hotter +P loadings a lot more fun.  Some of the small bikini grips are just no fun after the first 15 rounds or so.
Lastly, when buying from Hogue, you're buying from a family company that stands behind their product.  There is peace of mind in that alone.
More information can be found at www.getgrip.com.