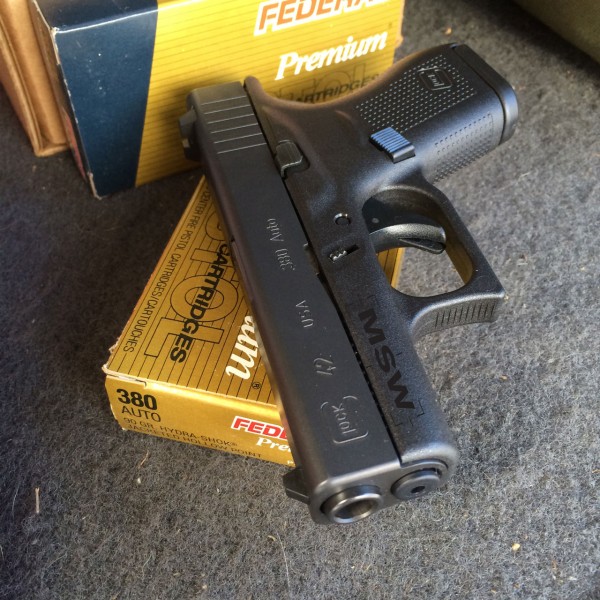 Last night, one of my coworkers was looking at a back issue of GunUp Magazine and reading a roundup article including the new micro compact Glock 42. He told me he was considering something like that or a Smith and Wesson Bodyguard for his wife. He then asked me what I might recommend. The intended use was home defense (she wasn't going to carry it concealed) with the caveat that she has no training or interest in obtaining any training. Sound familiar?
Well meaning shooting enthusiasts understand that skill-at-arms and a reliable handgun offer safety and security far beyond that of a locked front door and a cell phone pre-programmed to call 911. We've gone to great trouble and expense to research, purchase and train with a quality firearm so that should the unthinkable happen, we are prepared to survive a deadly threat to ourselves or our loved ones. Naturally, we want to extend that security to our significant others so they can be safe when we aren't around. But we forget that a lot of the time, they don't share the same interest as we do. Those of us in law enforcement are constantly reminded of the  worst human beings have to offer, but our families may be sheltered from that, so they don't feel the need for security beyond a locked front door and an alarm system.
Many of us have been able to convey the importance of security to our wives or girlfriends so they at least learn the basics of gun safety. But competently operating a handgun during a deadly force encounter requires a requisite level of competence and mental preparation that some folks lack. If your girlfriend, wife, or loved one falls into this category, and refuses to get the required training, then you need to take a critical look at whether or not a handgun would be a benefit or liability. My opinion is that the average person with zero training, and hasn't worked out any ethical dilemmas of deadly force usage beforehand, is better off with a loud dog, alarm system and a cell phone than a handgun.
In the case of a significant other that is willing to invest some time and effort, I suggest a full sized quality handgun that fits the hand. Note, I am not suggesting taking them to the range and allowing them to pick a gun that "feels right". That's like taking a brand new driver to pick out the right Formula One race car based on how they feel behind the wheel. Find a full sized handgun that objectively fits (i.e. grip size, trigger pull length, etc.,) preferably chambered in 9mm. Folks typically like to choose small, cute handguns for women, forgetting that the smaller and lighter the gun, the more recoil. This translates to poor trigger control and quicker onset of fatigue.
Bottom line: Objectively evaluate your situation to determine whether or not buying a handgun is the right choice for your loved one.