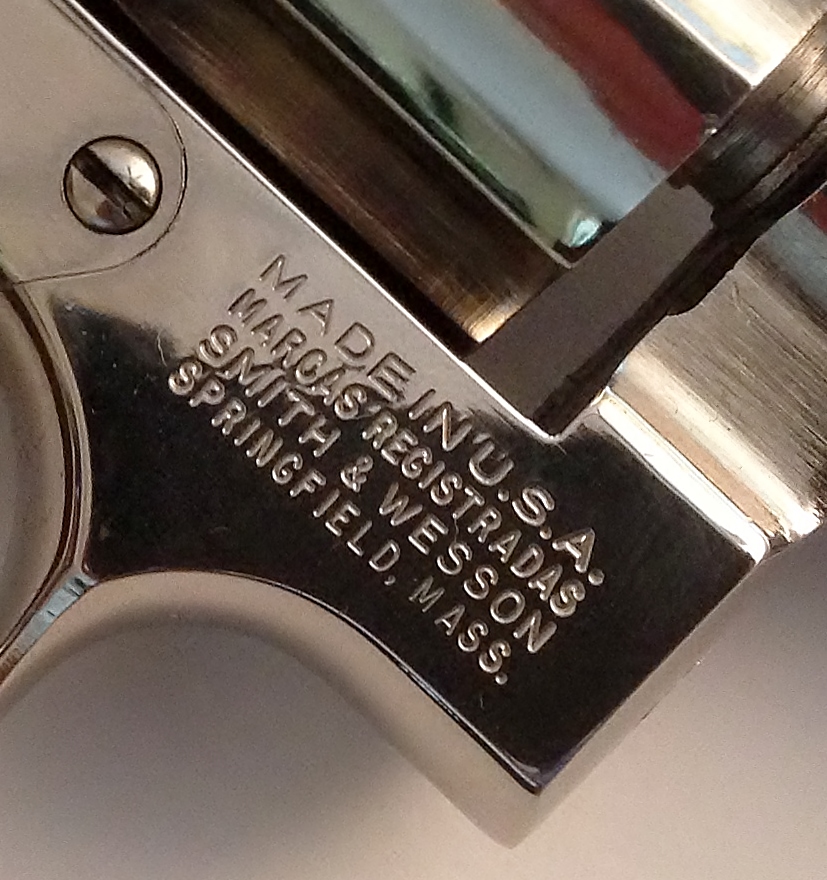 It is a factory nickel K-frame born 1981 (hat tip Roy Jinks, who was in when I called).  S&W logo was moved to the left side of the frame to facilitate engraving.  Blued, in various barrel lengths, used by U.S. military, various state and local police, FBI, IRS-CID, Hong Kong Police, and many more.  Mostly .38 special, but a small run was chambered in .357 magnum.  This one sports a pinned barrel, eliminated in 1982.  Gas ring changed from yoke to cylinder in this dash.
I received the revolver as a present in 2010.  On the first dry fire trigger pull, the tip of one of the prongs on the mainspring claw broke off and the wheel gun became nonfunctional.  I replaced it with a factory rated Wolff, also a new strain screw, and installed a slightly reduced weight rebound spring.  Cleaned and polished it with nickel-safe products and lubed her up.  I put on official S&W store checkered rosewood boot grips, available here.  Likely good to go for another 30+ years.
A J-frame in the pocket may be more comfortable, but a K-frame is more comforting. Much easier to shoot, and has that "extra" round.   Model 10-7, 2 inch.  A .38 caliber M&P of the 20th century: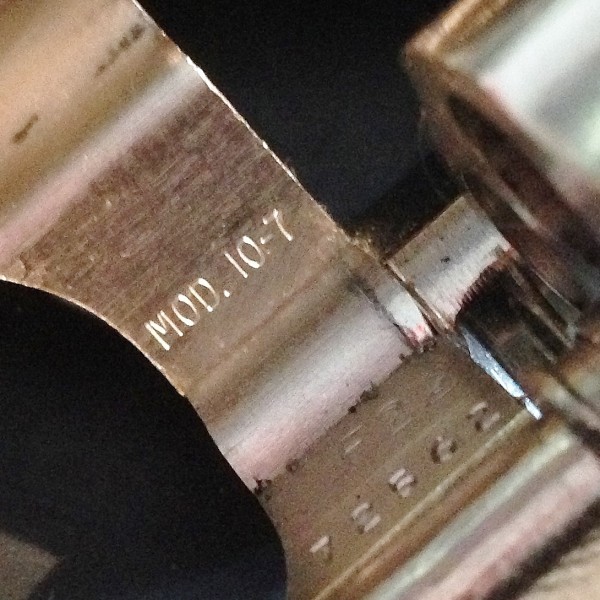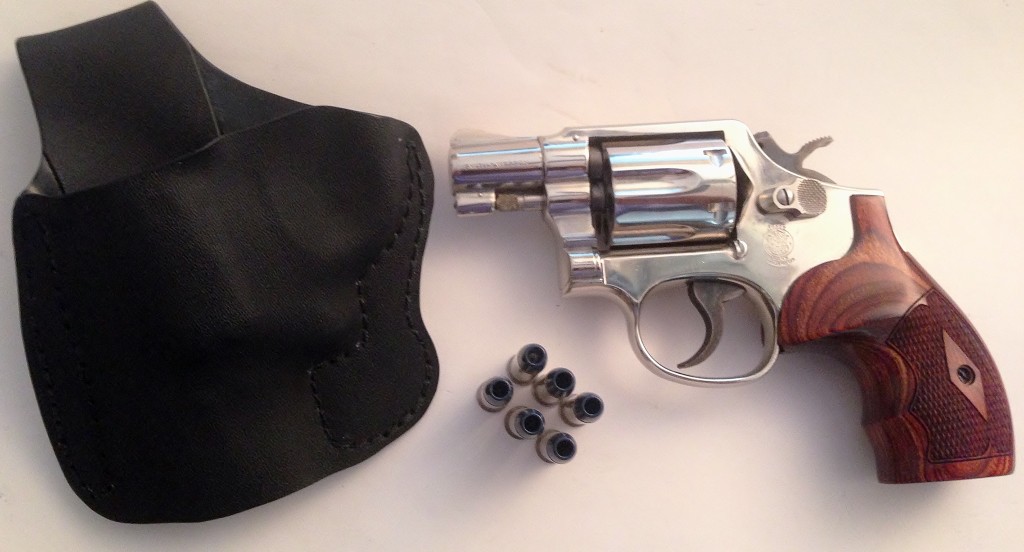 Shown with K5 thin Kydex pocket holster made by FIST, see here.  Rides perfectly in the top pocket of several well-known brands of tactical/cargo pants and shorts. Ammo of choice is current loading of Federal Premium 125 grain NYCLAD® HP (P38MA).