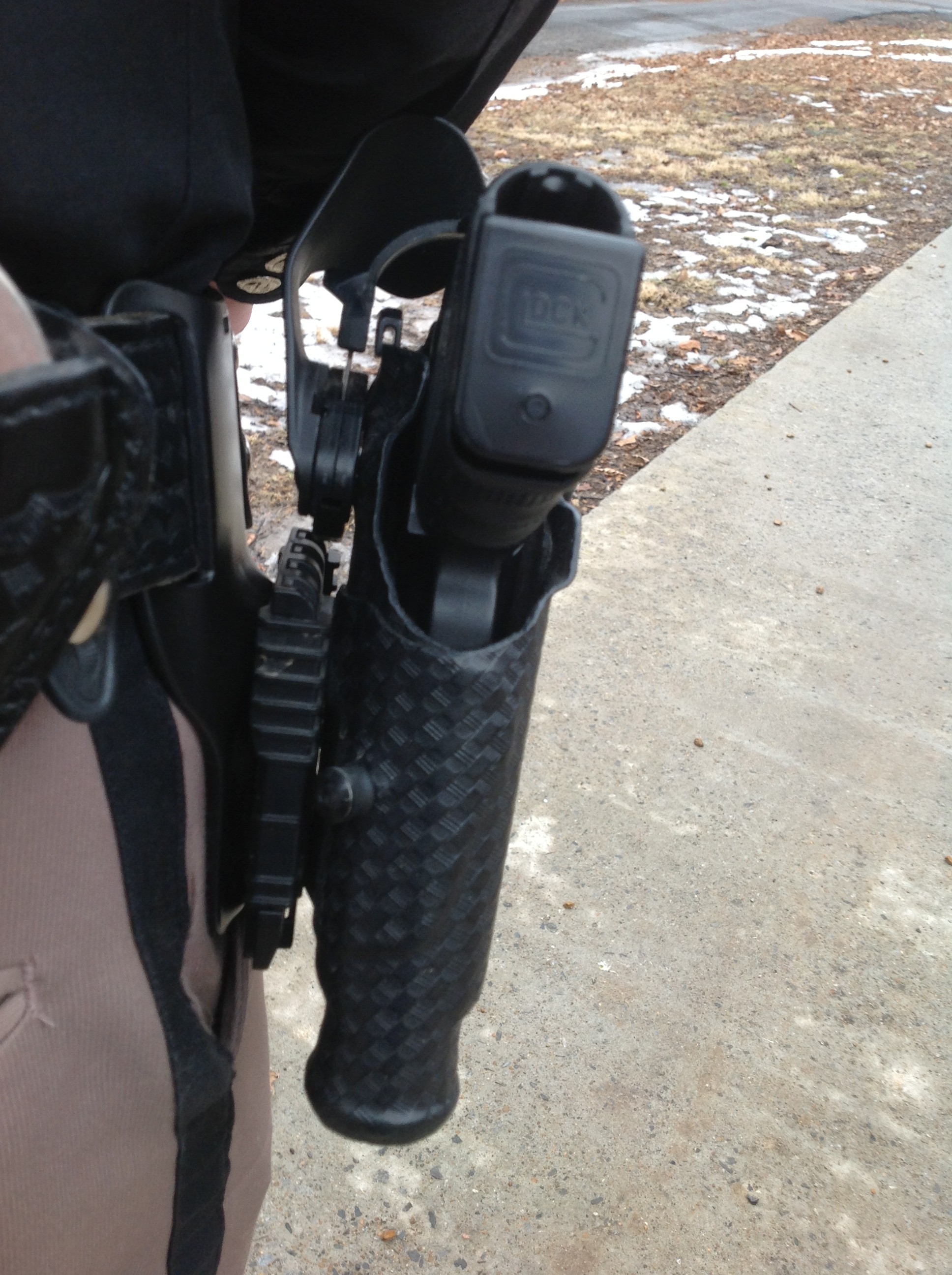 A couple of years ago, I really wanted to get my holster away from my body a bit more, particularly when wearing a heavy winter coat.  I found that a lot of times, my front sight would snag on the coat pocket on the way up.
So, I did my research and chose to go with the Safariland Quick Locking System versus a simple stand off.  At the time, I didn't realize how beneficial that would be.
I do not have a take home car due to not living in the county that I work, so I have a 10 minute commute to work each day.  When I purchased my new Toyota 4Runner, I noticed that the holster was wearing on the leather.  So, I started taking the holster and pistol off when in my own vehicle.  Thus it has saved on the wear and tear on the leather.  Extra added bonus, to say the least.
Some of my coworkers have been hesitant about the connection systems, but I have had zero problems from it.  One of the neat features is that you can have multiple attach points and use the same holster in many functions, IE a belt attachment, a drop leg attachment, etc.
I have found this piece of gear to be very durable.  The locking mechanism is as strong two years later, as it was the first day I attached it to this holster.  I've encountered zero problems with it, and have nothing but praise for the system in the context I use it.
Check it out at www.safariland.com.