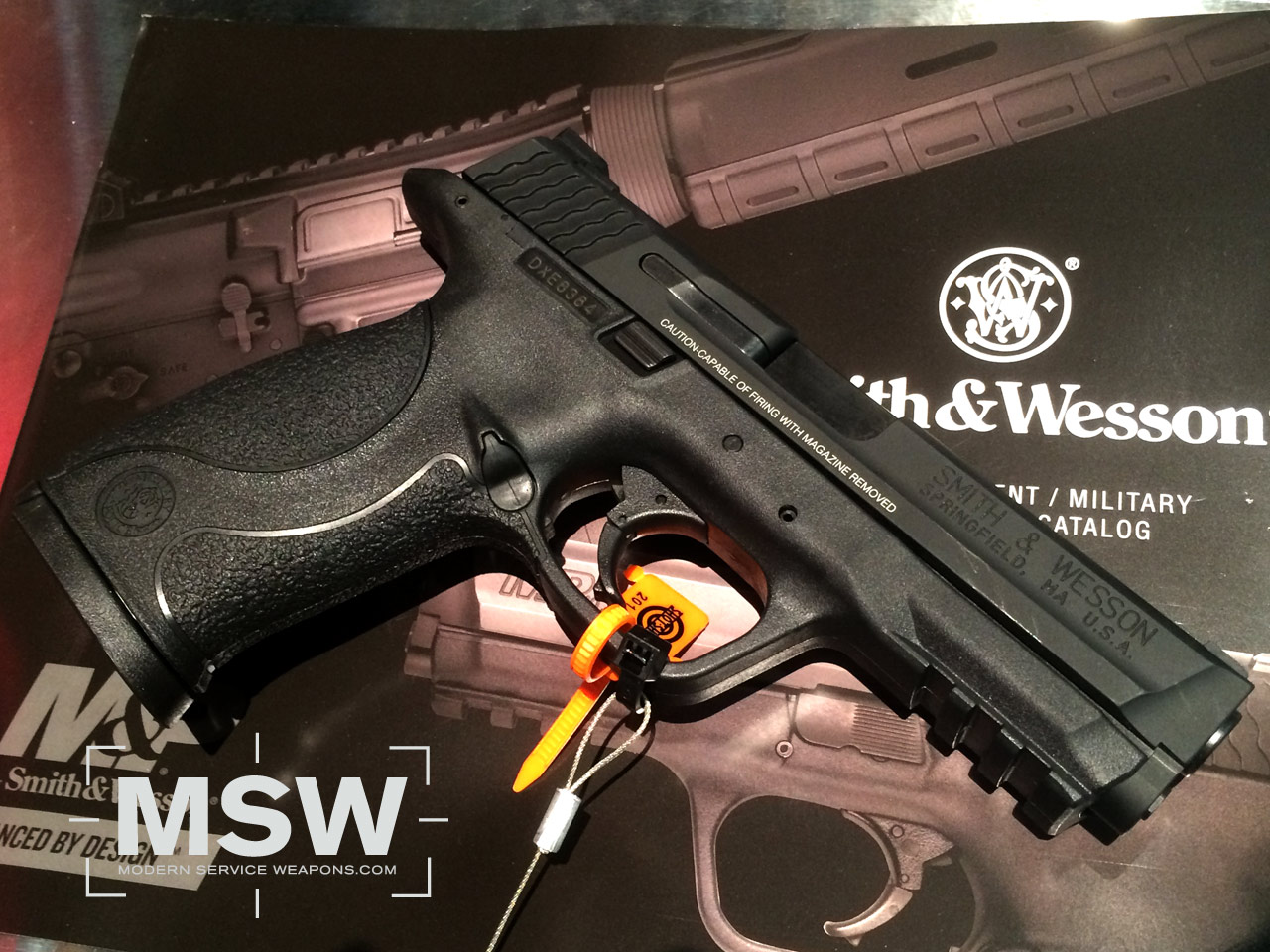 So we have another SHOT Show under our belt, and I thought I would share some of the products that we were most excited about. This is not intended to be a summary of all the notable introductions at the show, but rather the products that caught our attention at the show. 
So without further ado, above is the latest generational upgrades to Smith & Wesson's M&P line. For the time being, it will only be offered through the LE purchase program, and most notably it features a PVD (think boron carbide) coating that offers a matte black finish with pretty amazing abrasion resistance. Also, these models will have all the latest upgraded parts, including sear, slide stop, barrel, etc., Many commercial guns have also seen these upgrades, but some are still coming with older parts as well. The LE guns will also come with three magazines and night sights.
Glock introduced two new models this year. The model 42 is designed to compete in the pocket gun category, and in my estimation, Glock will sell every single one they make. The 42 is a 6+1 single stack pistol chambered in .380 ACP. It is smaller than an M&P Shield and a little larger than a Kel Tec P-3AT. You will note it has Gen 4 style texturing and reversible magazine catch. The trigger on the SHOT Show samples were typically Glock like and don't offer any surprises.
The model 41 is also new, and is essentially a Glock 21 frame with a thinner and longer slide. The pistol points exceptionally well, though the double stack 45 caliber frame will still be a bit large for smaller hands. Unlike typical Glock long slide pistols, there is no window cut out on the forward top portion of the slide. Glock 21 pistols are some of the lightest recoiling pistols in 45 ACP and I expect the 41 to be a pussycat to shoot.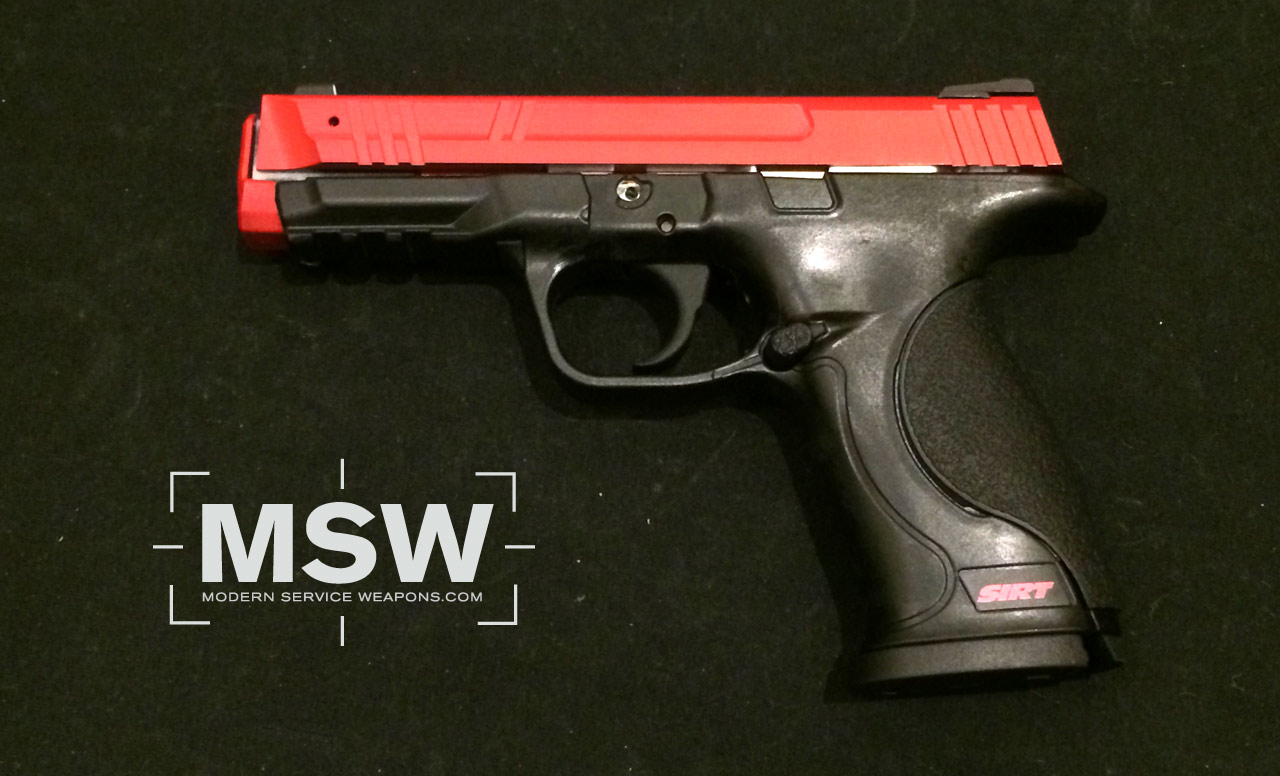 For serious trainers who shoot M&P, this offering from Next Level Training has been a long time coming. NLT had a couple pre-production samples at the booth that demonstrate the ambitious upgrades incorporated into this SIRT model. All internals are modular and solid state. The frame will accept M&P grip inserts, though it remains to be seen if it will come complete with a full set of them. There will be inert magazines available, just like in the Glock model. Initially, it will only be available in the steel slide Pro model, but I predict Performer models to be available sometime down the line. For those holding out for this, I still recommend picking up a Performer model in the Glock format rather than wait several months for the release of the M&P model. With the MSW/10-8 discount, the Performer is inexpensive and the training value you will get out of it over several months of use will be more than worth it. You'll save more money in ammunition over the same time period.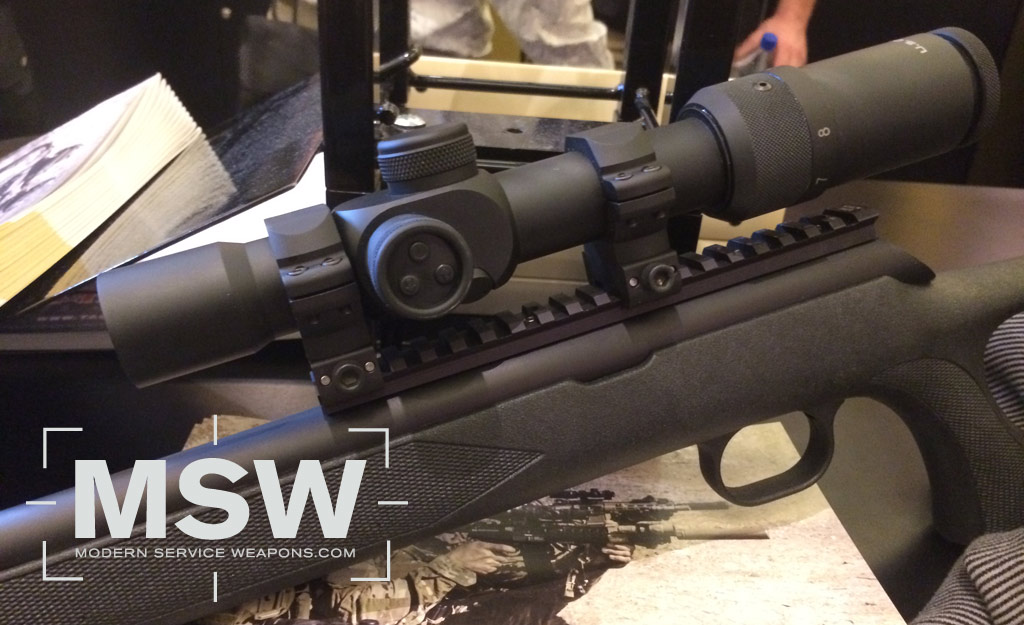 While it seems like everybody is offering a low powered variable optic, US Optics is now offering a 1-8x22mm optic with a daytime visible dot. The reticle has mil graduations embedded and is offered first focal plane, while the 4MOA red dot sits in the second focal plane. The end result is a reticle than can be used for ranging at any magnification and the 4MOA dot does not change in apparent size to the end user. Battery life for the illumination is up to 10,000 hours which is quite impressive. Compare that to a Schmidt & Bender Short Dot whose battery life is estimated at 100 hours.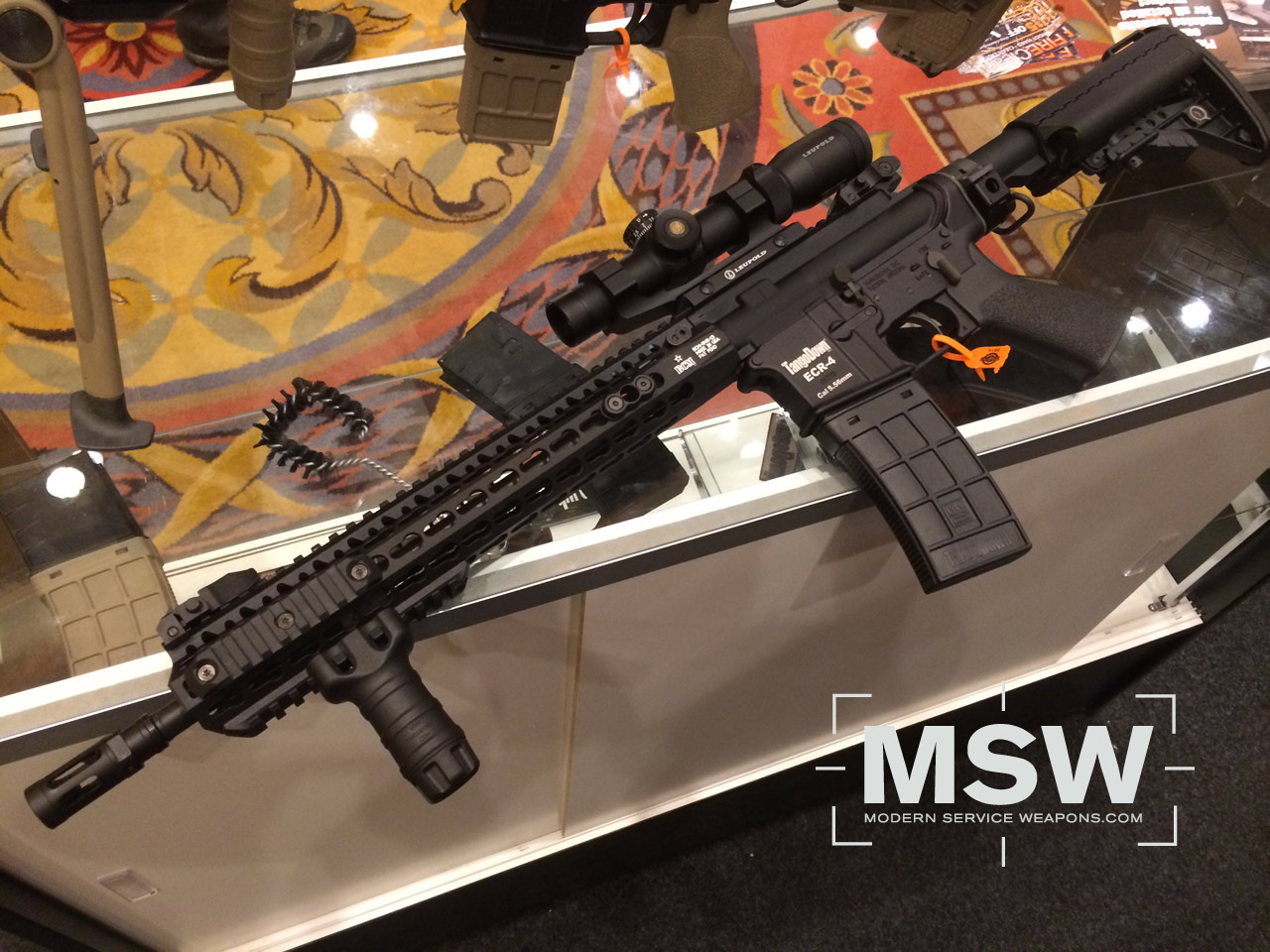 I ran into Paul B of Bravo Company who took the time to show me their new KMR rail, an ultra lightweight hand guard made from a aluminum-magnesium alloy. The handguard and barrel nut are reported to weigh in a 7.7 ounces for the 13-inch version. It sports a new abrasion and corrosion resistant finish, and supports all KeyMod interface. Other features include a unique indexing system to keep the hand guard aligned with the upper receiver. Bravo Company will also be offering complete uppers which mate the KMR with a Bravo Company cold hammer forged barrel with a unique profile to maximize its strength to weight ratio, among other standard barrel options.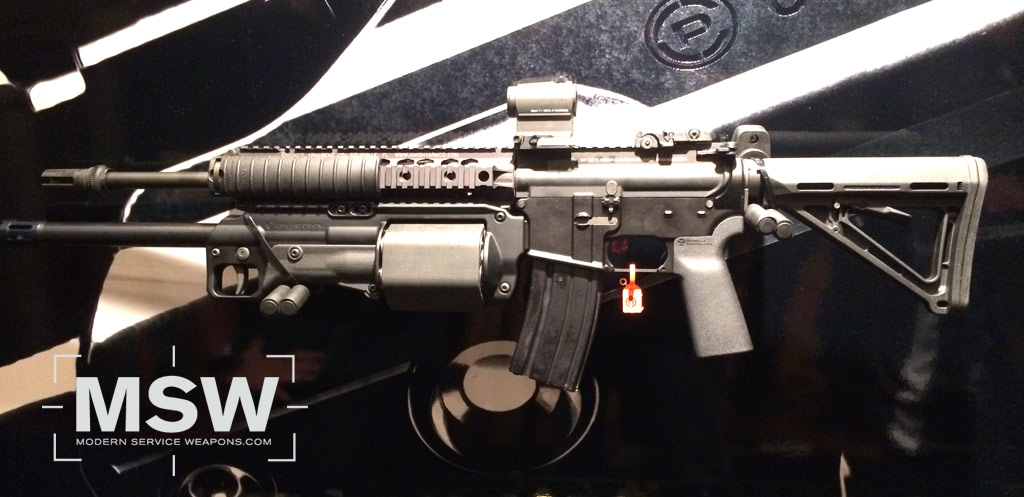 Definitely in the cool innovation category is Crye Precision's new Six12 shotgun. Designed to give breachers a more effective lethal force option, the Six12 is a six round, rotary fed lightweight shotgun designed to mount underneath an M4 for military and specialized LE markets. A standalone commercial version with a NFA-compliant barrel length will also be offered at some point.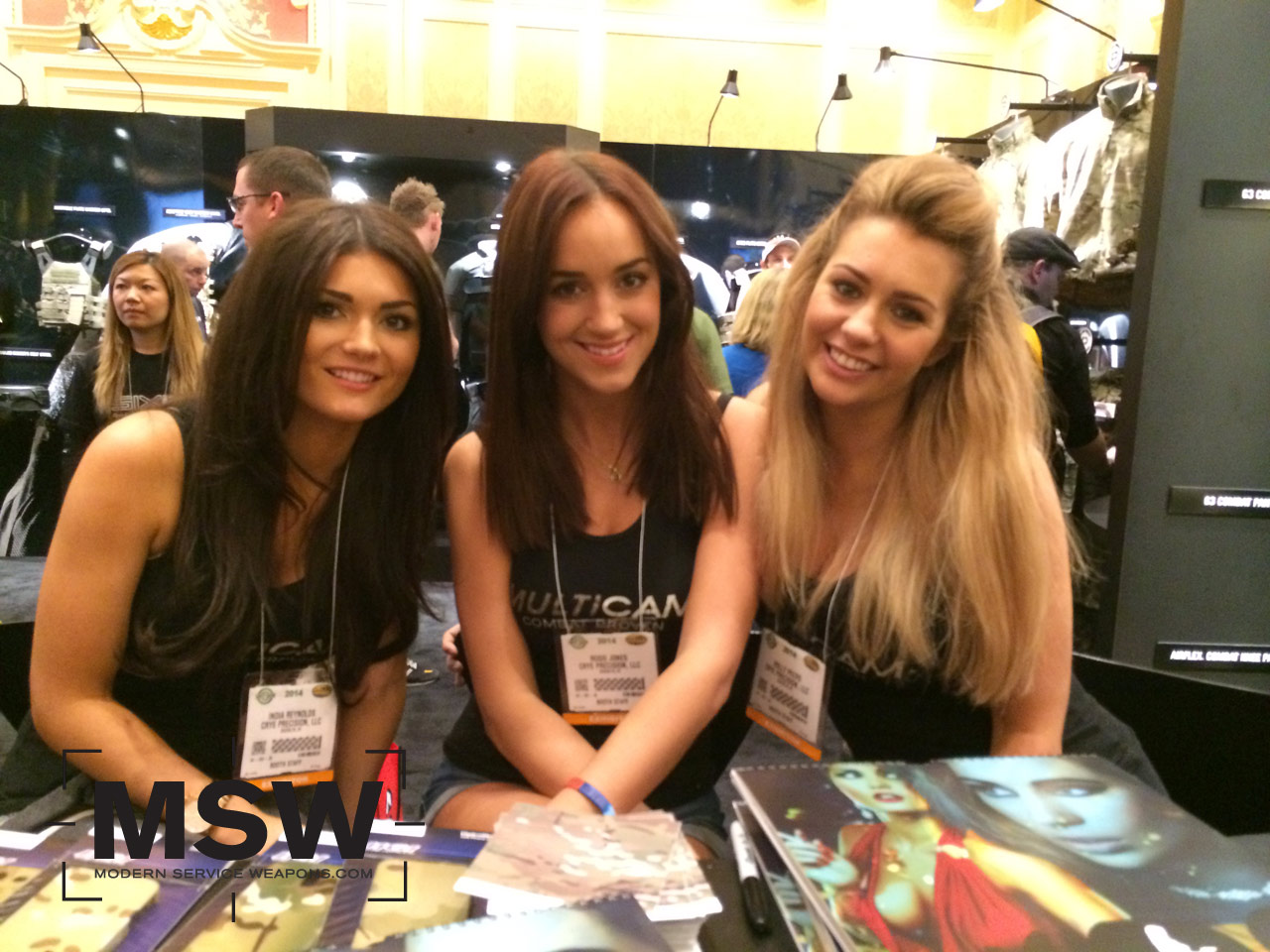 And no SHOT Show would be complete without the Hot Shots Calendar girls. The Hot Shots Calendar features various top British glamour models Rosie Jones, Kelly Hall, Daisy Watts, Lucy Pinder, Holly Peers, India Reynolds, and several others, with a portion of the proceeds going to various veteran charities including Help for Heroes. Industry partners involved in the project include Soldier Systems, SureFire, Crye Precision/Multicam and Smith Optics.
Is there something you saw that rocked your shooting world? Let us know in the comments below.