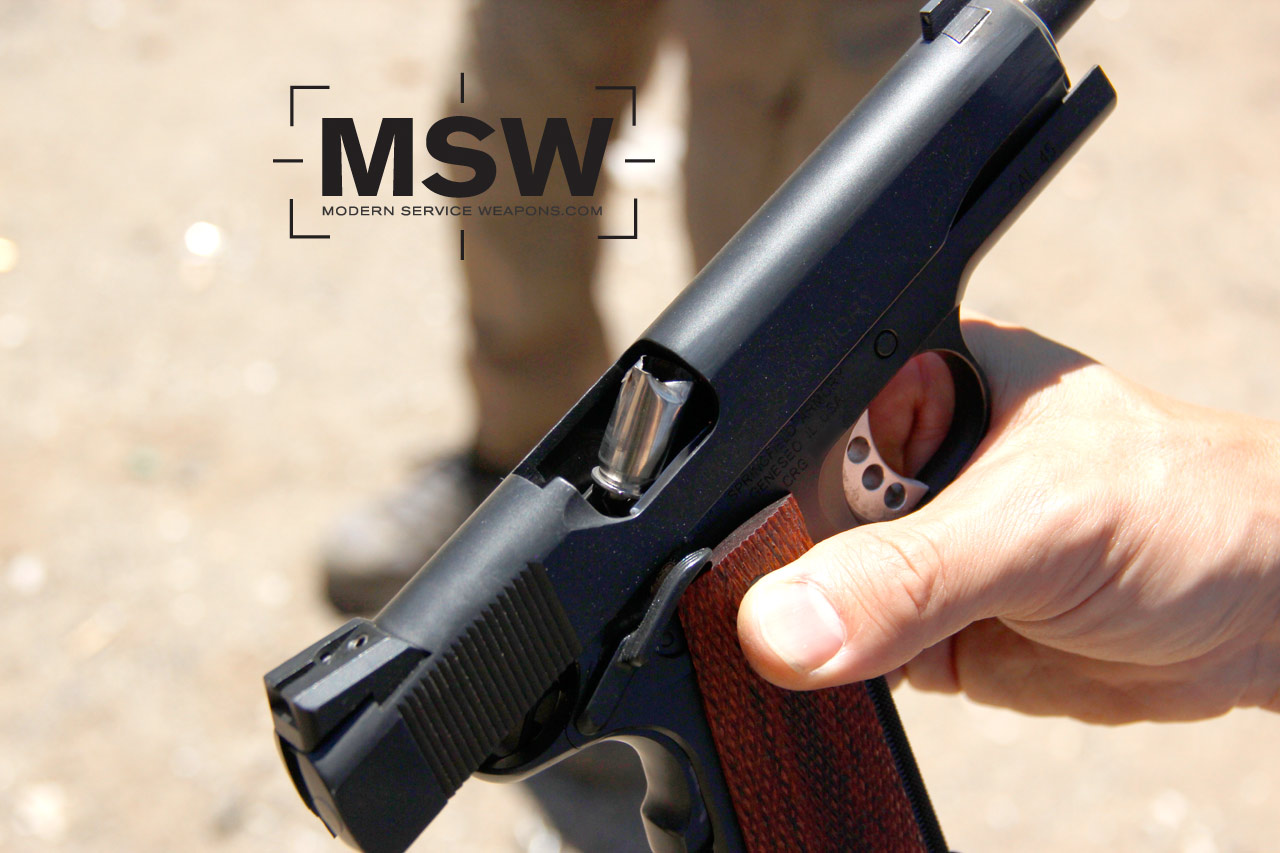 Recently, I got a call from an officer from a neighboring PD asking if I could take a look at his 1911. You know, because it wasn't working. I asked him a few questions, and it turns out this particular example was a Colt Rail Gun, but really it could be any permutation of a 1911 Government Model that populate the local gun shops. He said the pistol was giving him fits, he had lost confidence in it, and asked if I could take a look at it.
Of all the 1911 pistols out on the market, Colt probably does the best job putting out guns that generally work out of the box, as seen in my article: Colt Reliability Out of the Box. But they aren't perfect. So I asked this officer (over the phone), what is it doing? He said it was having feeding issues and also "jamming a lot." I told him that doesn't really tell me anything. His response, "Well, I'm not a gun guy."
I could go into a diatribe about how many cops don't make enough effort to educate themselves on the tool that could save their life, or that of their partner, but that is for another day. I have heard Ken Hackathorn and Larry Vickers say, "The 1911 is an enthusiast's weapon." No truer words have been spoken. The 1911 requires more end-user intervention than any other pistol in modern service in terms of setup, maintenance, and selection of magazines/replacement parts. It requires a more educated shooter to keep the gun happy and running. I told this officer that if he is not interested in learning about the 1911, then perhaps this weapon system was not for him. Clearly, that was not the answer he wanted to hear.
I truly believe that every professional should have a basic knowledge of the cycle of operation and a general idea of how that mysterious hunk of metal and plastic on their hip operates, but I know I will never see that in my lifetime. So that said, if that is the lowest common denominator we have in a unit/agency/department, one of those newfangled plastic guns is a better choice for them than a 1911.