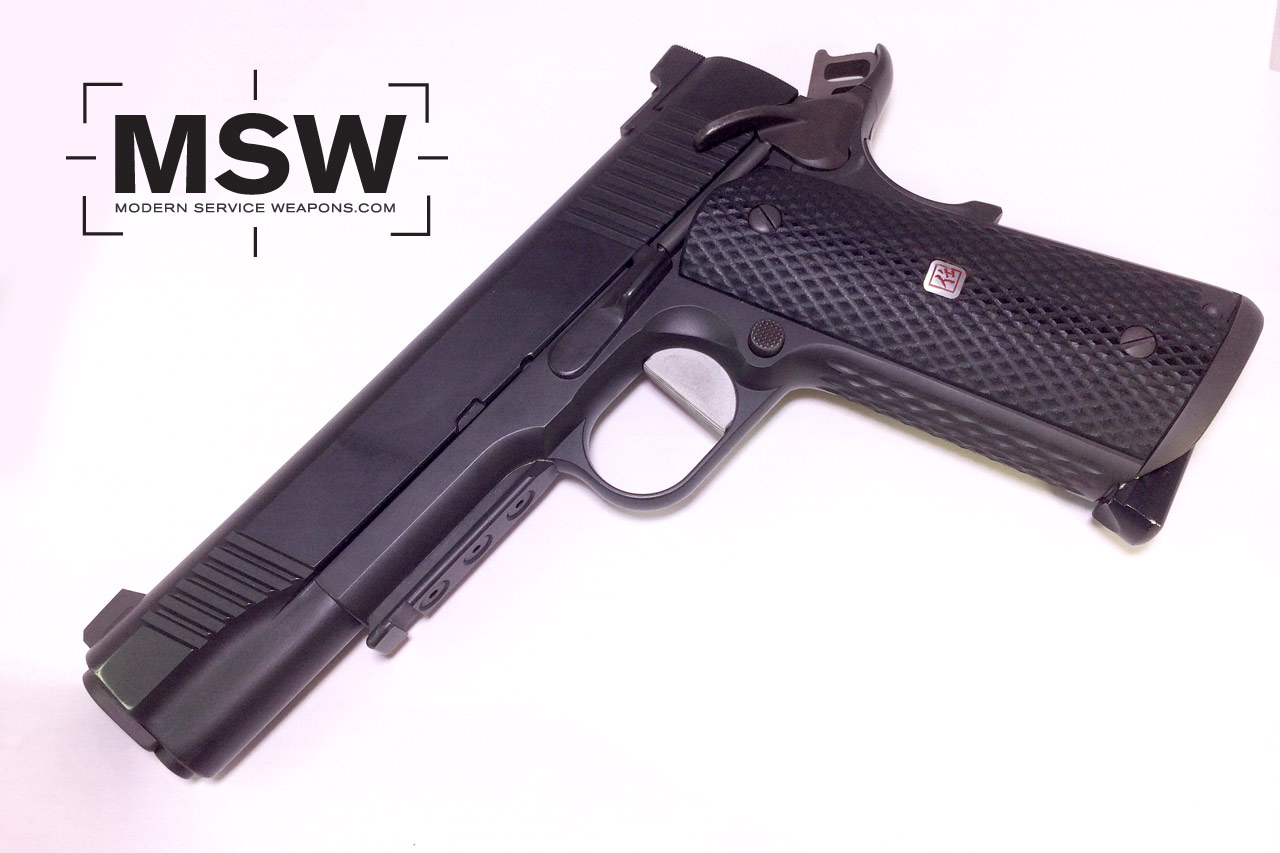 I set the time machine back about 10 years to revisit with the very first full house custom 1911 that Hilton built for me. I carried it on duty for a few years before retiring it to range duty. Before its retirement, it got shot quite a bit. Over 20,000 rounds through it, including a fairly steady diet of my agency's then-issue Winchester 230gr Ranger +P (RA45TP) round. Eventually it was too much for the Kart barrel, which cracked from the barrel lugs to about halfway down the barrel.
The pistol went back to Hilton, who tightened the slide to frame fit, and fit up a rare National Match barrel and bushing set produced on contract by Israeli Military Industries. These barrels look and shoot great. The pistol also wears a prototype rear sight that later became the production 10-8 sight.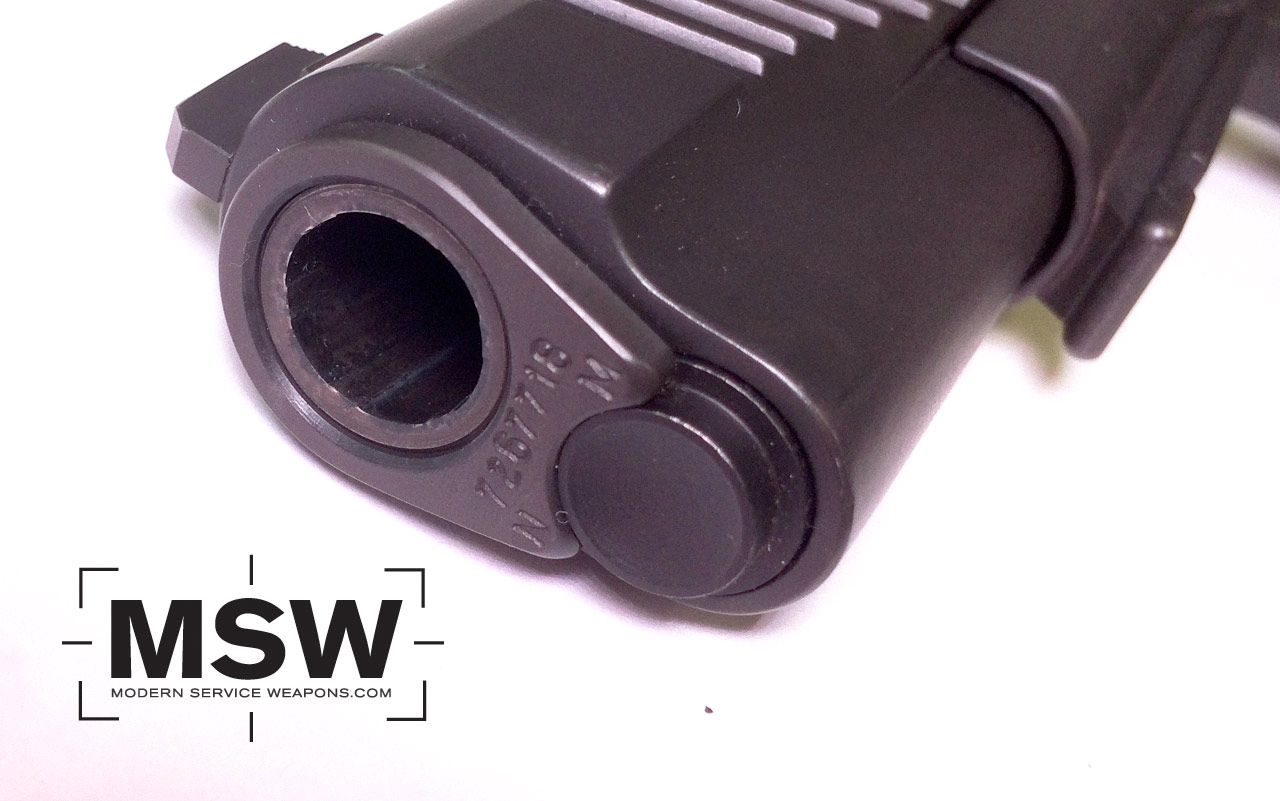 This pistol is the 5th full house pistol from Hilton's bench, and is marked as such underneath the slide stop. It was originally built on a Chip McCormick slide and frame set that was complete with scalloping from Richard Heinie's shop way back in the day. We were big on Dawson Light Speed rails back then, so this pistol wears one of those as well. The now familiar looking flat trigger is actually a long trigger that was filed flat and serrated by hand.
While this 1911 pre-dates many of the new parts and features of Hiltons' latest builds, it has a special place in my safe as it represents his earliest work and also turns out to be one of my favorite shooters.