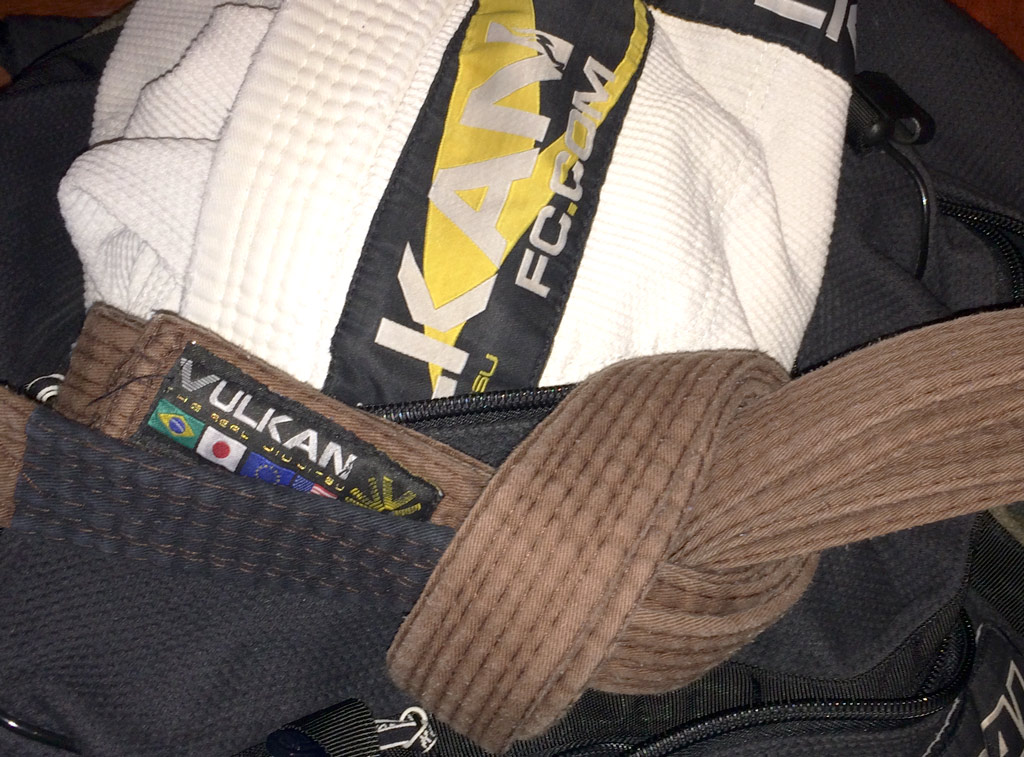 If you have been following our posts here, you'll know that we are pretty big on maintaining some modicum of physical fitness as part of our overall survival strategy. Good physical health will not only increase your survivability in a deadly force encounter, it will increase your overall quality of life. How many times have you gone to a class and seen the student that would more likely face a cardiac arrest than a home invasion robbery in the next 24 hours? Before learning how to be a ninja with that new wunderpistol, maybe that guy should go out and walk around the block a couple times.
Years back, Hilton got heavy into CrossFit and has made some great fitness gains by training smart. Since my college years, I have been training one martial art or another, starting with traditional Japanese arts, and eventually settling with Thai Boxing and Filipino Martial Arts. About six years ago, I found Brazilian Jiu Jitsu and haven't turned back.
I'm not saying everyone needs to start grappling. But go find a physical activity that you enjoy and get out and do it. Preferably it will be something that you can immerse yourself into for an hour or two several times a week, and will motivate you to stay fit so you can perform your best. Training and competing in Brazilian Jiu Jitsu helps motivate me to stay in shape and watch my diet. While it is good physical activity, it does not replace the need to do some regular PT, so I still hit the gym.
Shooting is fun and rewarding, and can develop the skills necessary to defend yourself and your loved ones. But don't forget to stay in shape. As my buddy Joe says, "Round is a shape." Hopefully, that doesn't describe you.
Go outside and have fun!