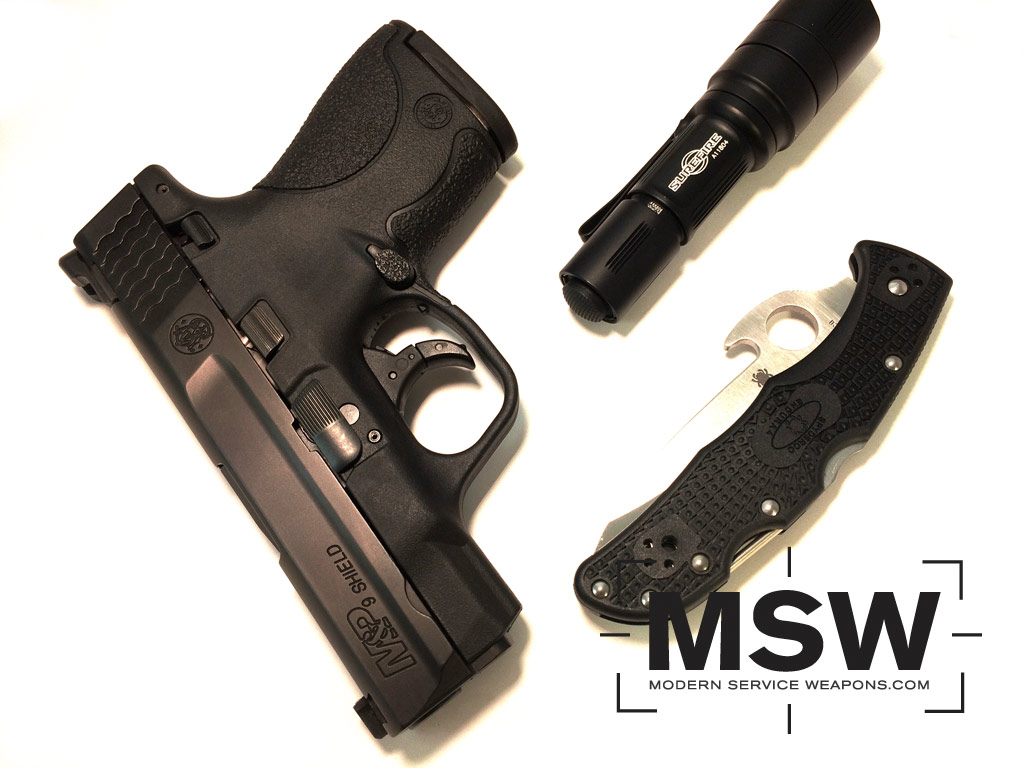 Ok, in reality it has been a few weeks with the M&P Shield, including a couple range days. I am generally a proponent of carrying as close to a full size service pistol as possible, even for off-duty/plain clothes work. But I also understand that there is reality, and sometimes it is just too impractical to attempt to conceal a Glock 19 and still be appropriately dressed. In this role, and that of a second gun, the M&P Shield is certainly a viable choice.One of the more controversial features of the Shield is the addition of the low profile, strong side only thumb safety. For certain types of carry, including in the pocket, the thumb safety provides some peace of mind. Having grown up with the 1911, this feature is not a deal killer, but if you aren't used to dealing with a mechanical safety, this will require some training for the manipulation to become second nature.
The pistol itself is quite shootable. The take-up was smoothed over a bit by Hilton before I received it, but the break is as it came from the factory. It is somewhat heavy with a bit of over-travel. Certainly workable, but nothing to brag about. Keeping eight rounds in a head box at 15 yards wasn't a problem. Recoil was surprisingly soft for such a small pistol. I wouldn't want to take a three-day pistol class with this, but a solid range session won't have you running for ice packs either.
The manual of arms is familiar to anyone who shoots a regular M&P. The slide release and magazine catch are in their usual locations. The pistol comes with a seven round flush fitting magazine, and also an eight round magazine with an extension so you can get most of your hand on the gun.
Will the Shield replace my Glock 19? Nope. But for those occasions where only a small pistol will do, I'll be digging that Shield out of the safe…