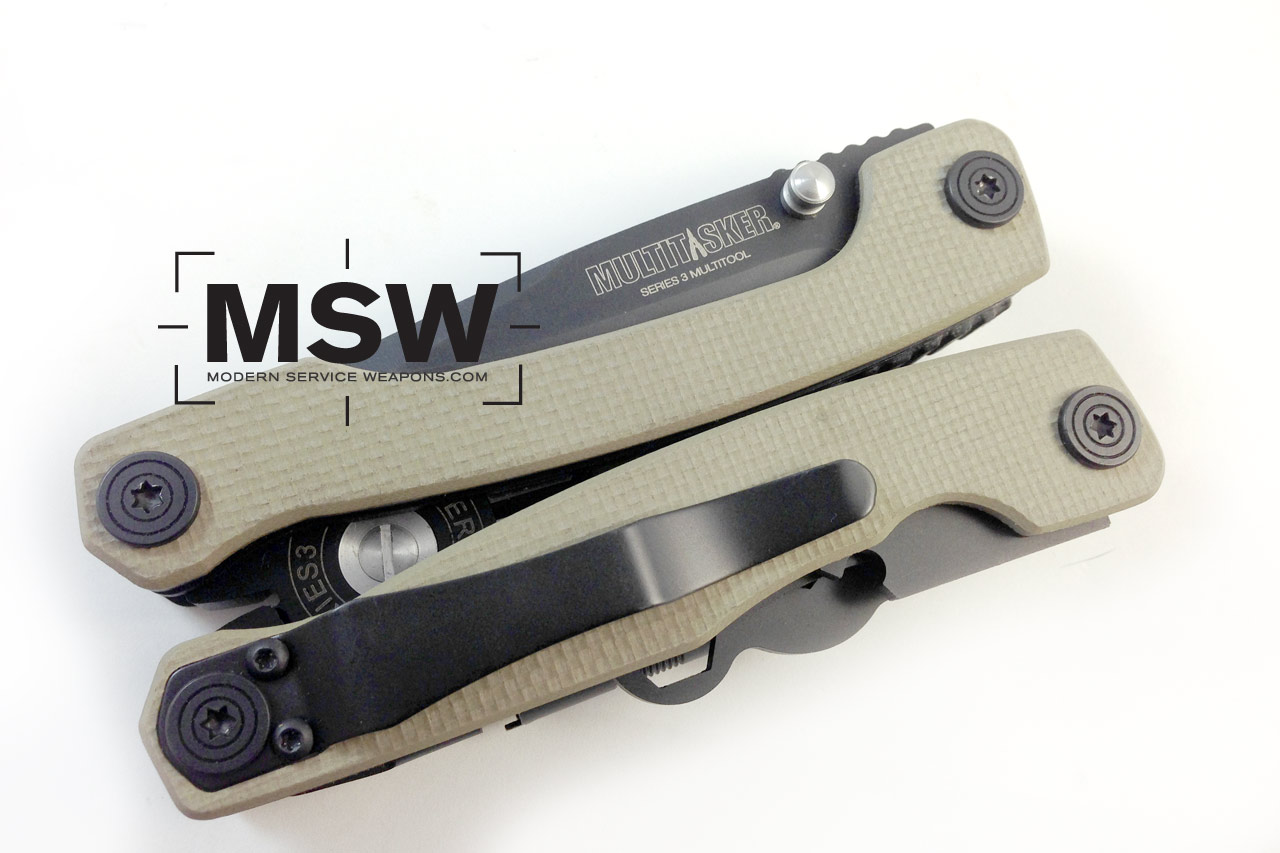 The Multitasker Series multitool is one of the most popular firearm oriented multitools on the market, and for good reason. It is the Swiss Army Knife of multitools and contains nearly everything you need to maintain most common modern weapon systems used today. Hilton and I have been using the Series 2 tool for quite a bit, and found that it is not only handy on M4s, it is a great tool for performing many maintenance tasks on Glocks, M&Ps and even 1911s. Not long ago, the Series 3 tool was released, which incorporates a few features the designer felt was missing from earlier generations.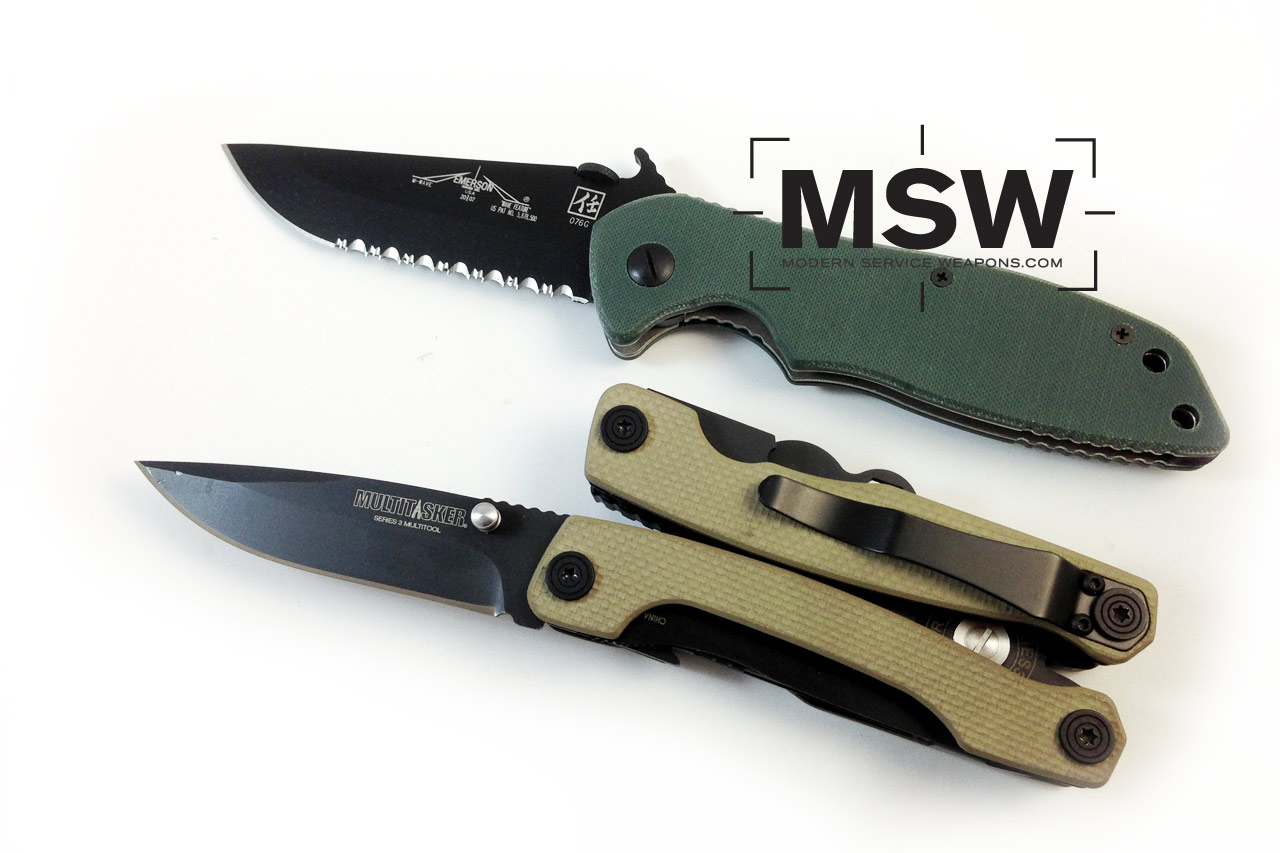 One of these missing features was a more useful blade with a robust lock. The Series 3 features a blade that is almost the same size as a typical "tactical folder" like the Emerson /10-8 collaboration M-wave seen above. The lock is fairly robust liner lock that looks like it will hold up to most utility tasks. The 3-inch blade is made of hardened D2 tool steel and as with all metal surfaces on the Multitasker, it is coated with titanium nitride for exceptional abrasion resistance.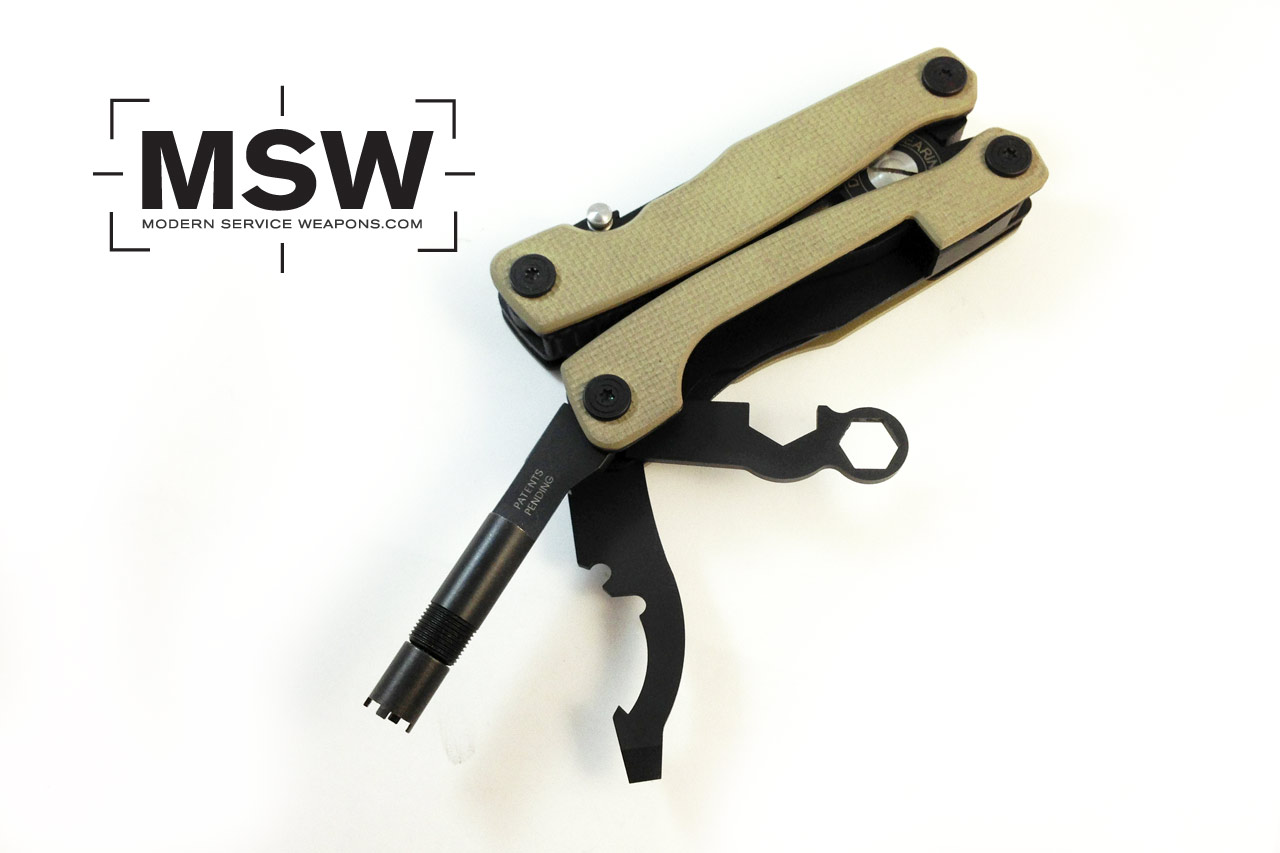 Tools included in the Multitasker Series 3 include a 1/4-inch bit driver and 10 very commonly used bits including an M4/AR front sight adjustment tool, a carbine stock "castle nut" wrench (that also doubles as a bottle opener), integral flat head screwdriver, and a dual 3/8-inch and 1/2-inch nut wrench that work with LaRue mounts and scope rings. A 3/32-inch punch is extremely handy for disassembling Glocks, M&Ps, and 1911s. One tool I have absolutely no use for is the carbon scraper with radius tip. The file that was on the Series 2 tool was not very high quality, so I don't miss its deletion from the Series 3 tool. A robust diamond file like that on the Leatherman Wave would be welcome, however.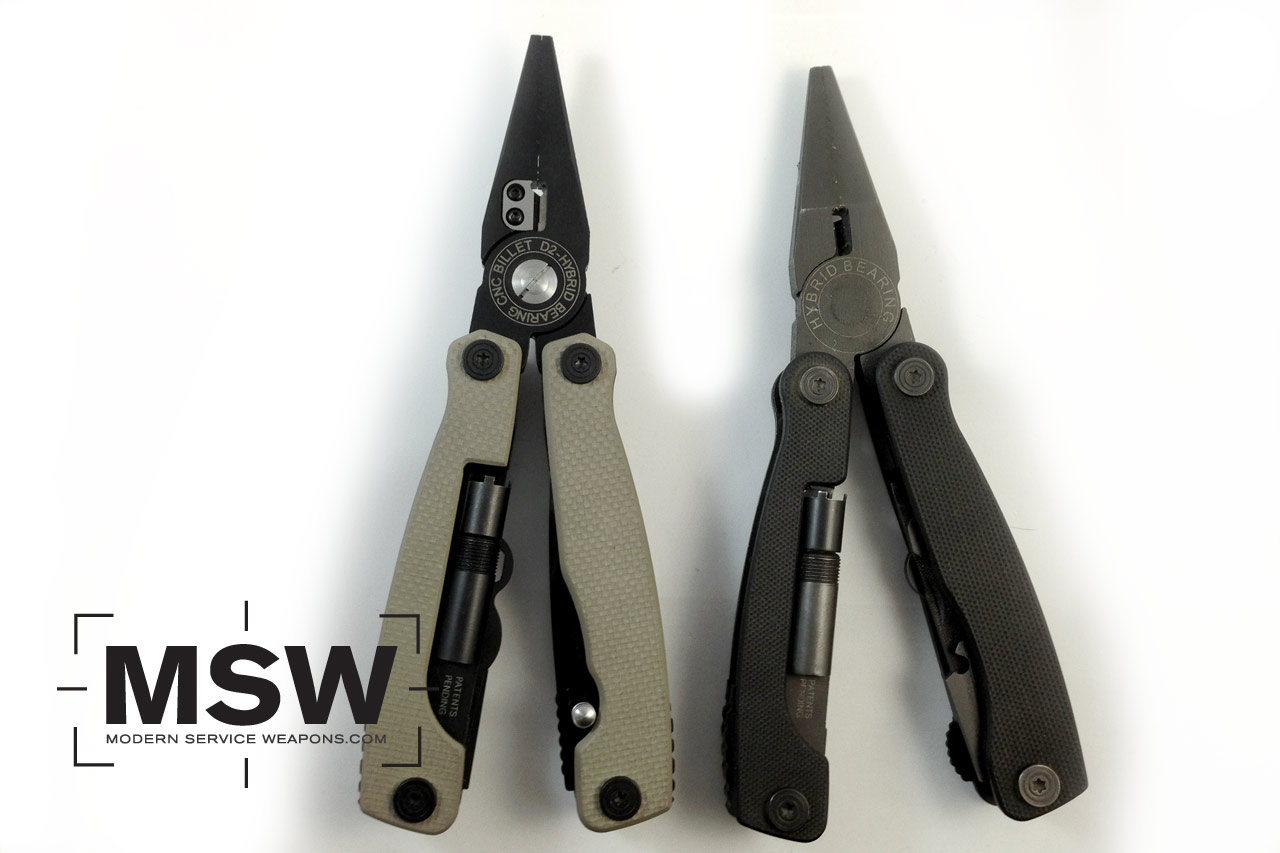 One of the suggestions Hilton and I had for the guys at Multitasker was to narrow the handles so they are closer together when the plier jaws are closed. On the Series 2 tools, they were quite far apart and it was somewhat hard to grip with much leverage. The Series 3 is improved in this regard, and while the change is subtle, the ergonomics are noticeably improved. I would love to see them narrowed even more, but they pliers are quite usable. The pliers themselves operate with extremely smooth action.
The addition of a pocket clip might be useful to some people, but as handy as it is, the tool is a bit large for pocket carry. I prefer to carry mine in a bag or a pouch so it wasn't a necessary addition. That said, it doesn't get in the way. The G10 scales can be had in tan or black and have an aggressive, non-slip texture.
Multitasker tools are CNC machined (some parts of the tool are wire EDM), and the quality of manufacture is evident when opening the pliers, deploying the tools, and using using them as well. It has been said the Multitasker is the Cadillac of multitools and I have to agree. I have one in each of my range bags and they travel with Hilton and me to every one of our 1911 Armorer's Courses.
The Series 3 Multitasker is available from Brownells (P/N 080-001-043WB) for $139.99 and even cheaper if you get the industry/LE discount.