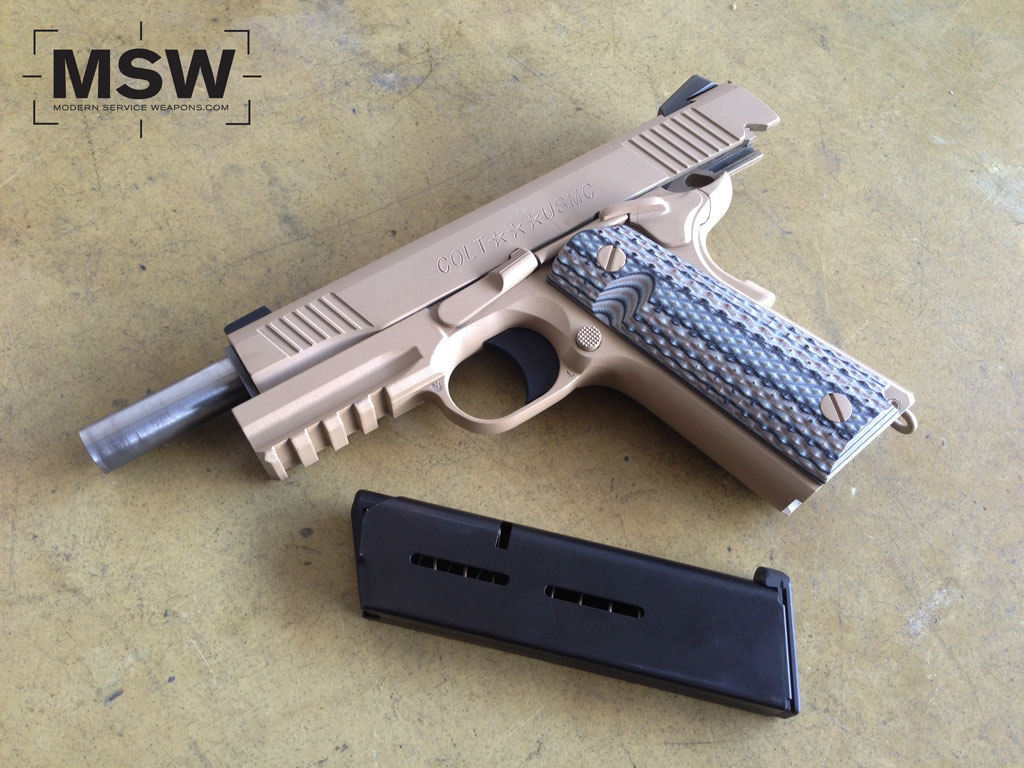 The new Colt M1070CQBP is derived from their stainless Rail Gun, and recently won the Marine Corps pistol contract to replace the aging fleet of hand built 1911s currently in use by certain specialized units.
At first glance, the most obvious change on the gun is the tan Cerakote finish applied over the stainless base gun.  A series of other changes and refinements to the frame, slide, and small parts were also made to meet the requirements of the USMC testing protocol.
Before hitting the workbench, this pistol hit the range for a short session.  Colt has indicated that they plan to release the M45 for commercial/retail sales, but their production capacity is limited and they are currently pushing these pistols out primarily for the contract requirement.  Being fortunate enough to be in possession of such a rare gun, it is not my intention to torture test or wear out this specimen.
In shooting the gun with some mixed 230 ball and JHP loads, it was apparent that the new dual recoil spring system made an immediately noticeable difference in the recoil impulse.  Even hot JHP loads were quite soft to shoot.  The M45 was otherwise unremarkable, with a similar external feel to my existing Colt Rail Gun.
Since the star of the show is really the dual recoil spring system, let's take a closer look.  In the photo sequence below, you can see that the recoil spring system consists of a small diameter inner spring, a standard diameter outer spring, and a modified GI style guide rod with a smaller diameter shaft to accommodate the small inner spring.  Field stripping is no different than with the usual GI spring setup, and the two springs separate easily once removed from the slide.  You do not notice the two springs when manually cycling the slide or shooting, and the slide is no more difficult to cycle than any other 1911 with a 17-18.5 lb spring.  If Colt were to make this system available as an aftermarket accessory, I would consider it a must have item on any 1911 that will shoot full power ammo.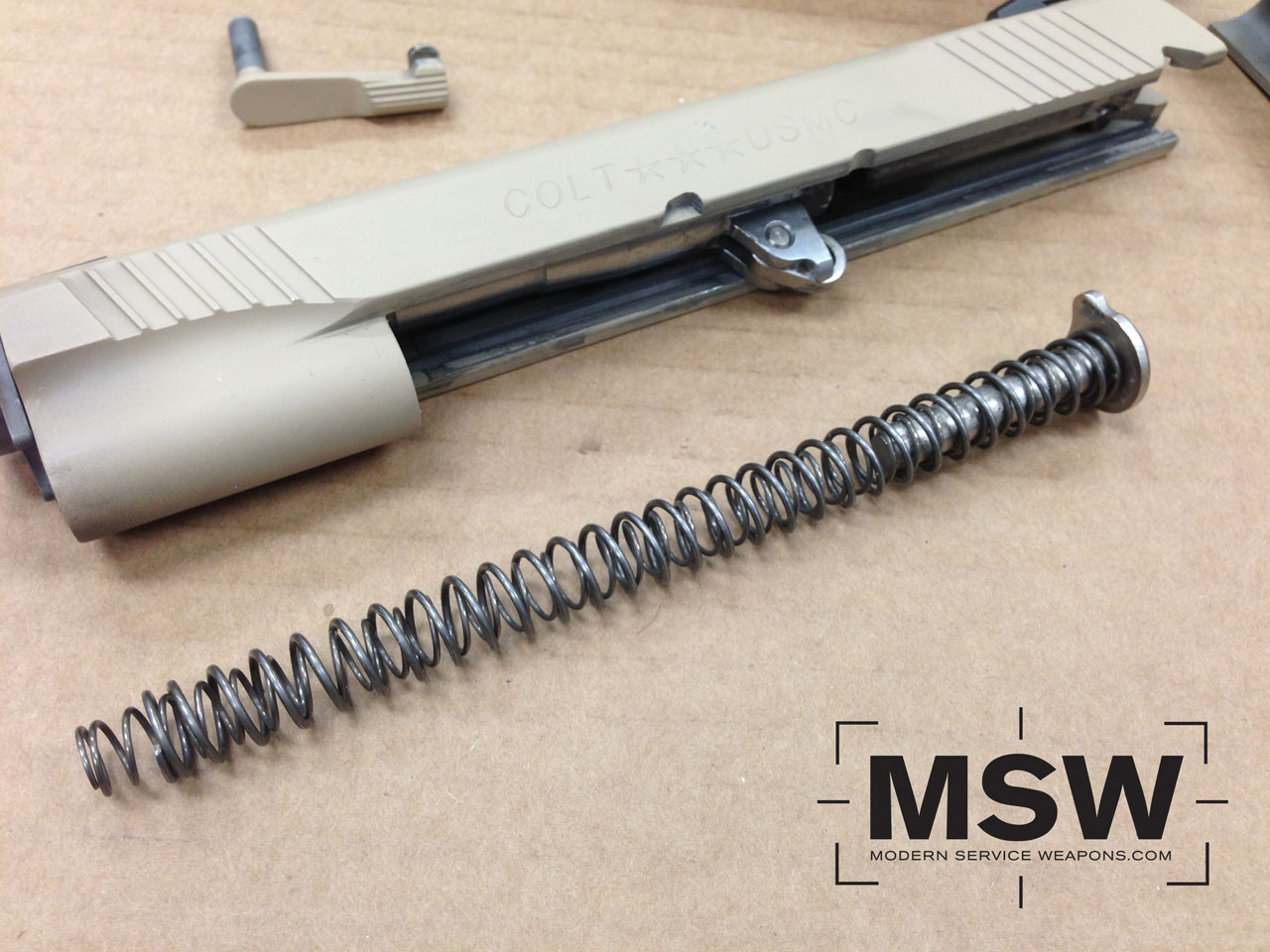 Stay tuned for more features on the inner workings of this new Colt!