The smart phone has become as much of an important part of everyone's "everyday carry" as car keys, flashlight, folding knife, and handgun. While MagPul has established itself as a household name in the tactical market, MagPul's iPhone cases have even become a favorite of mainstream iPhone users that have no knowledge of MagPul's "tactical" products. This is simply because it's a great case.
One of my complaints about most of the "hard use" iPhone cases on the market is that they make the otherwise sleek iPhone into a bulky, heavy mess. Protective plastic screen covers detract from the attractive, high resolution display the iPhone is known for. For those who need extreme protection against dust and immersion in liquid, look to the LifeProof Case. For those who want good protection against everyday bumps, bruises and drops, the MagPul's iPhone 5 Field Case is a great choice.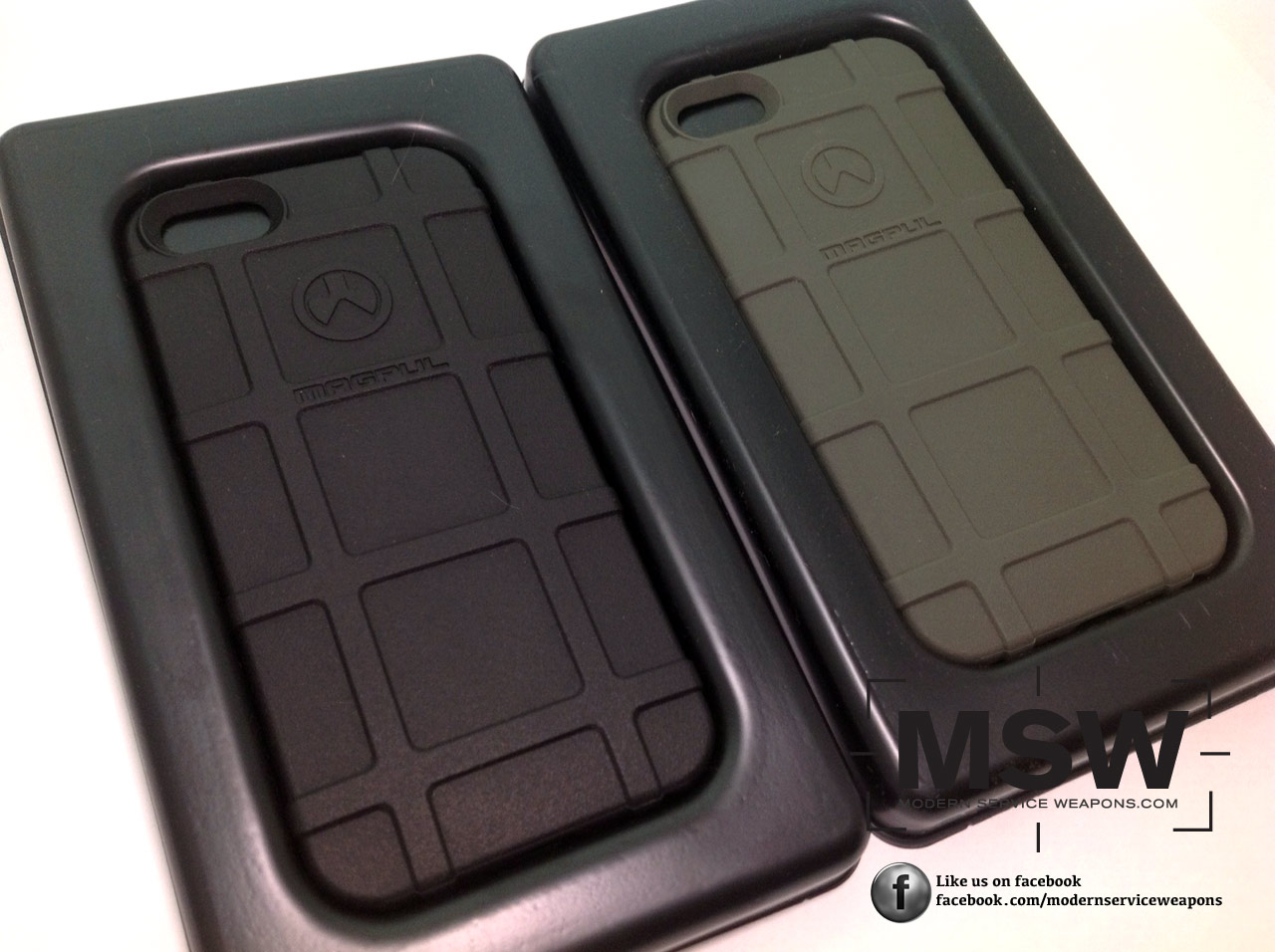 The aesthetics of the case clearly borrow from the PMAG, and the texturing and ribs offer good traction with or without gloves. In fact, it is surprisingly grippy for this type of material, but doesn't turn your pocket inside out when you pull it out. Early production MagPul cases suffered from poor fit that often resulted in the phone falling out of the case over time. Current cases fit the phone like the proverbial glove, and the phone and case will not separate until you want them to. The camera and flash hole is beveled and large enough such that there is no annoying glare due to the flash bouncing off the sides of the case, yet the camera is recessed enough to be protected.
Many cases don't allow the use of anything but the factory earphone jacks or data plug. The cutouts on the MagPul case are generous enough to allow many aftermarket plugs to be used without modification. And unlike early MagPul cases, the end user doesn't have to cut out the holes to allow access to the ports.
As seen above, buttons integrated into the case cover the power and volume buttons. I would have expected these buttons to feel mushy and hard to press. Instead, they actually offer excellent feedback to the user and also protect the buttons.
I don't care for plastic screen covers as they peel and scratch in short order. I am a big fan of the Spigen Glas.T screen cover, which is a thin piece of tempered, scratch resistant glass that sticks to the surface of the iPhone screen. It offers great protection and doesn't detract from the quality of the factory screen. The MagPul case is fully compatible with the Spigen Glas.T, which is a nice touch.
For those of you with an iPhone, there is hardly any other case that will give you the same combination of protection, functionality, and low profile design at any price. And at about $13 street price, it is a steal.