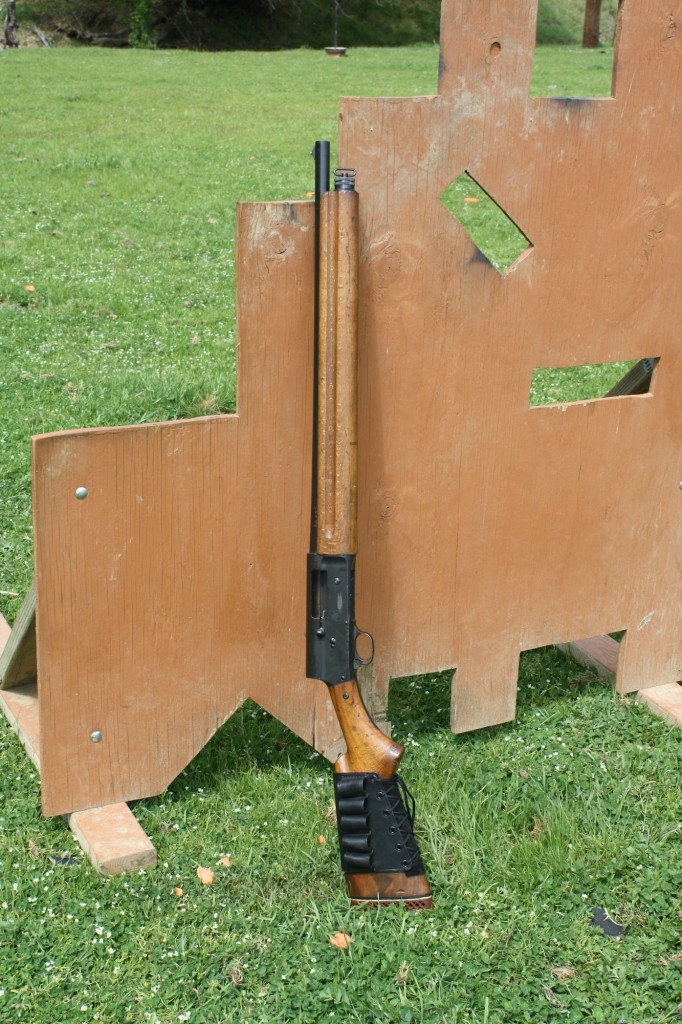 Modern? No. Service Weapon? It was.
During Rhodesia's bush war against communist terrorists, their government contracted with Browning for several hundred shotguns. Specifically, a variant of their A-5 model a semi-auto 12 gauge. These shotguns had a full-length magazine tube fully enclosed inside a wood forearm. Its magazine capacity is eight rounds plus one in the chamber. Additionally, there is a magazine cut-off lever in the receiver.
At the end of the bush war, the shotguns were reportedly turned in and warehoused outside of Salisbury, Rhodesia, er, I mean Harare, Zimbabwe. A couple decades later, the shotguns ended up in the U.S. and were sold to the public. The first one I saw, appropriately, belonged to Louis Awerbuck – who knows a thing or two about the shotgun.
It took a couple years, but I tracked one down back in 2002. Once or twice a year, I take it to the range and run a handful of shells through it. All things considered, a neat piece of history and one worth hanging on to.