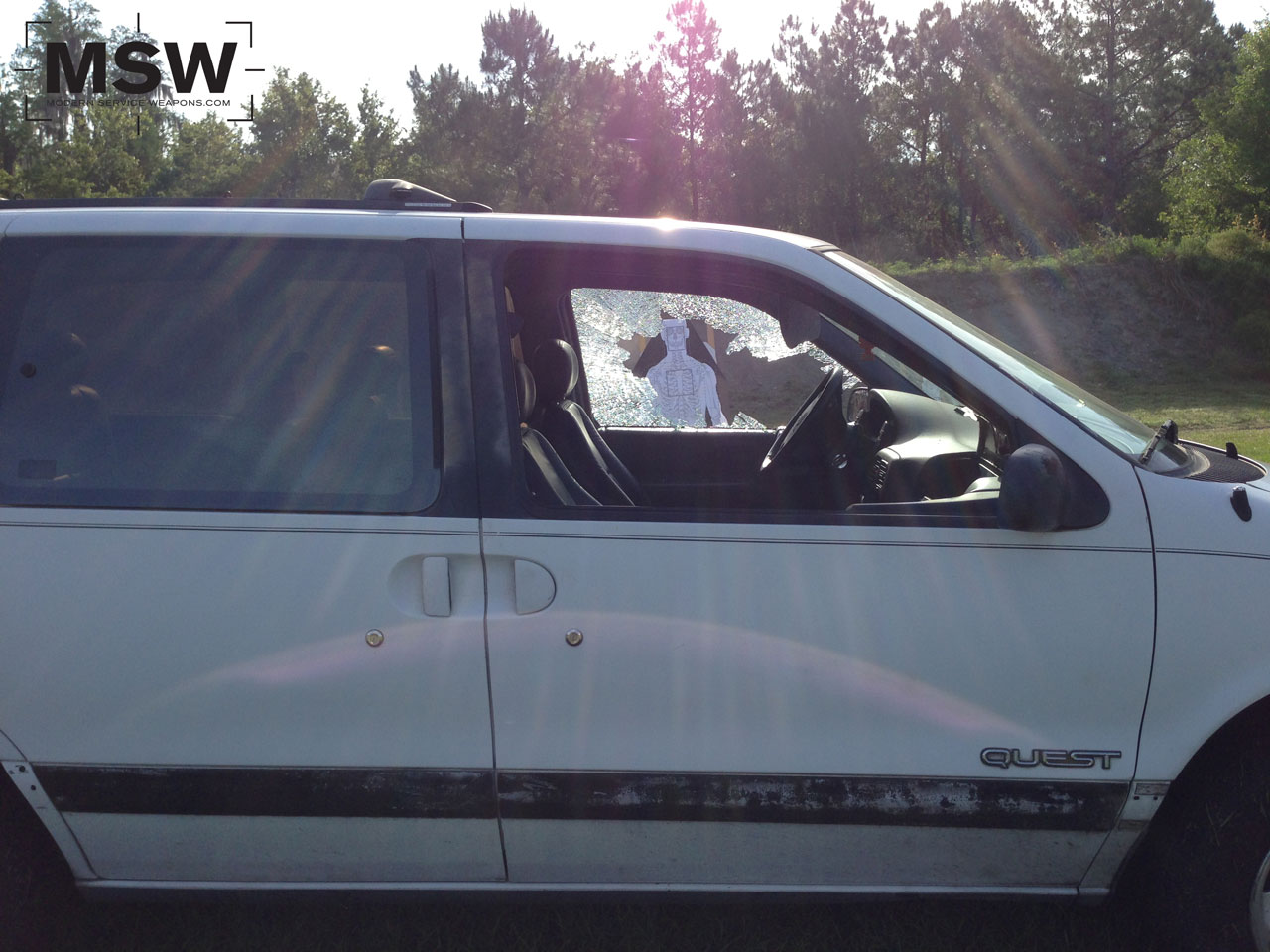 Last weekend I was able to attend the Viking Tactics Street Fighter class in Lakeland Florida.  The class has a prerequisite of having attended Carbine 1.5, as the skill sets learned during that class are put to the test in Street Fighter.  I had attended Carbine 1.5 twice and Pistol 1.5, and was looking forward to seeing how it all came together in this practical applications class.
As is typical, Day 1 started with rifle sight in.  Most of the students just needed a few clicks to adjust for minor issues, but two came to the class with guns that were off paper and required the instructors to move them in to 25 yards for adjustments while the other 22 shooters in the class waited at the 100 yard line.  Don't be "that guy" in a class.  Sight in prior to the class, and bring a rifle appropriately set up for the class.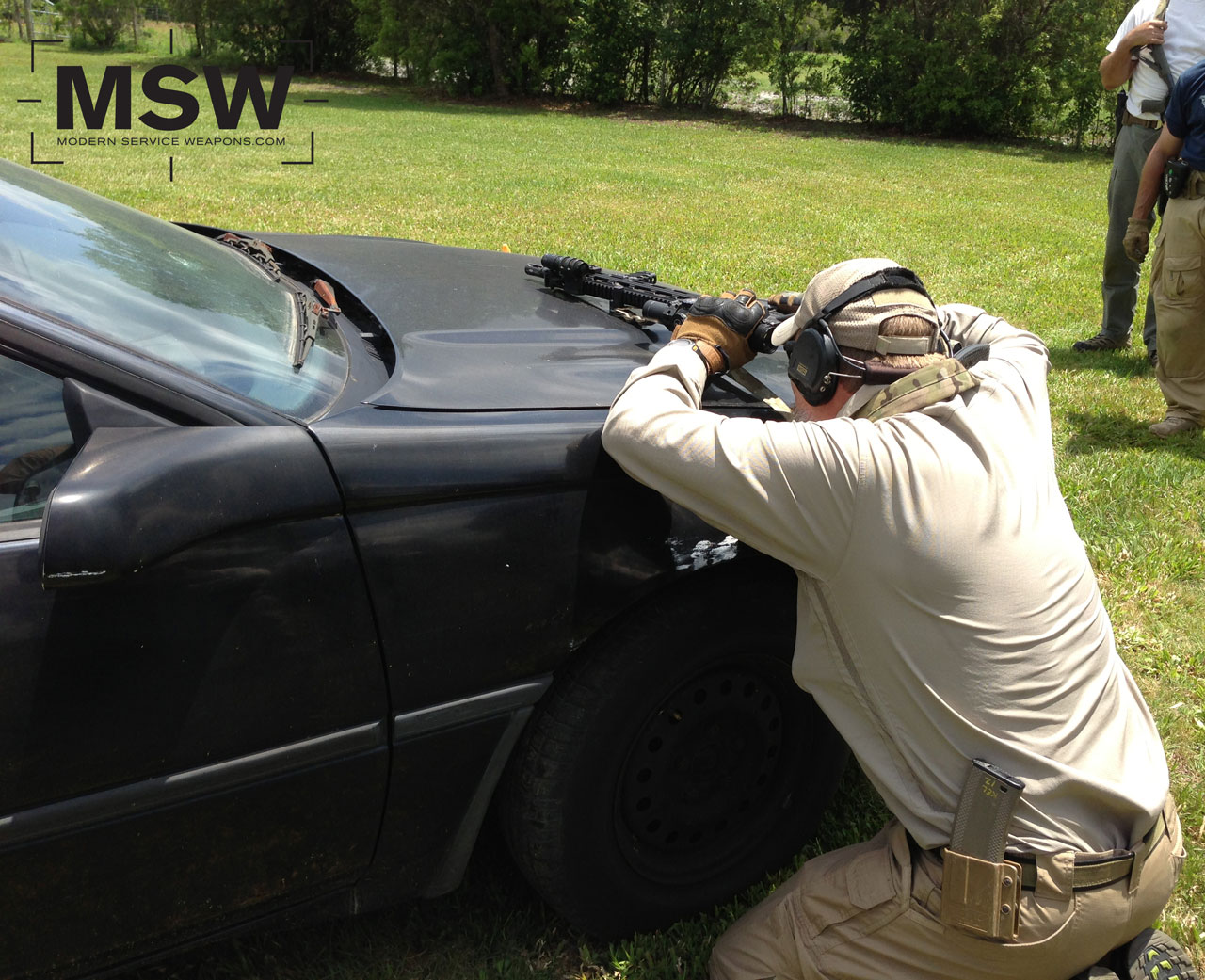 After a few position shooting aggregates to get everyone dialed in on some accuracy, the cars were delivered and we started with a review of position shooting as it applies to vehicles.  Students rotated through a number of skill stations at the cars, working on specific positions at each vehicle.  The experience level of the students showed, as everyone was able to get to business without any delay.
Days Two and Three built on various problem solving setups, shooting around, under, and through the cars.  Different methods of moving inside and exiting the vehicles were shown and practiced extensively.  All students got the chance to shoot through window glass and vehicle panels in practical situations, which was both a treat and a challenge for all involved.  Everyone was put on the clock and challenged according to their skill level.  Kyle conducted several demonstrations of ballistic performance of student ammunition through glass and body panels, reinforcing the difficulty of working in and around cars.
The Street Fighter class is the logical culmination of the Viking Tactics student experience, and I would consider it a "must attend" for LE and Mil shooters to grow a level of familiarity with working around vehicles.  Kyle and his assistant instructor "Chili" made the class fun, safe, and very informative.  No student question went unaddressed, and they had anecdotes to share that helped reinforce critical teaching points.  This was the fourth VTAC class that I have attended, and it won't be the last.
Stay tuned for Part 2, where I will discuss some of my thoughts on the gear I ran at the class.
For class information, contact Viking Tactics at www.vikingtactics.com.