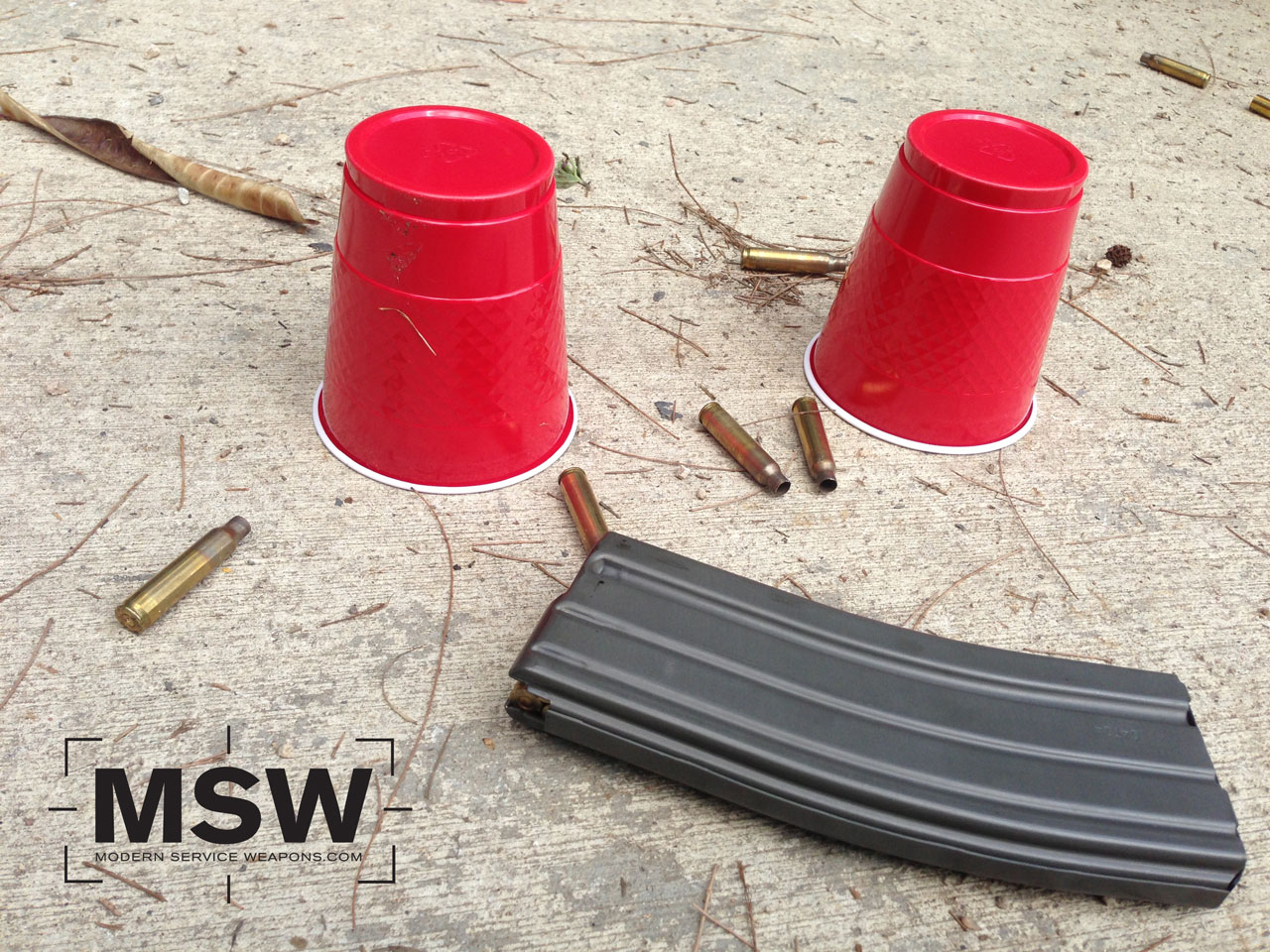 When I'm at the range, I like to get right to the training.  Time wasted with laborious setup is wasted training time.  Moving and shooting is a critical skill, but setting up good positions is key to making the training more productive.  Rubber traffic cones and shooting boxes are common methods to delineate shooting areas, but they can be heavy, bulky, and time consuming to carry or set up.  
Miniature traffic cones would be ideal, but a very simple and cheap solution is to use brightly colored plastic cups.  A stack of 8 of the disposable cups pictured took up little space in my range bag, and only seconds to drop into position.  These cups would also work great indoors for your dry practice setup.
Make your range time work for you!