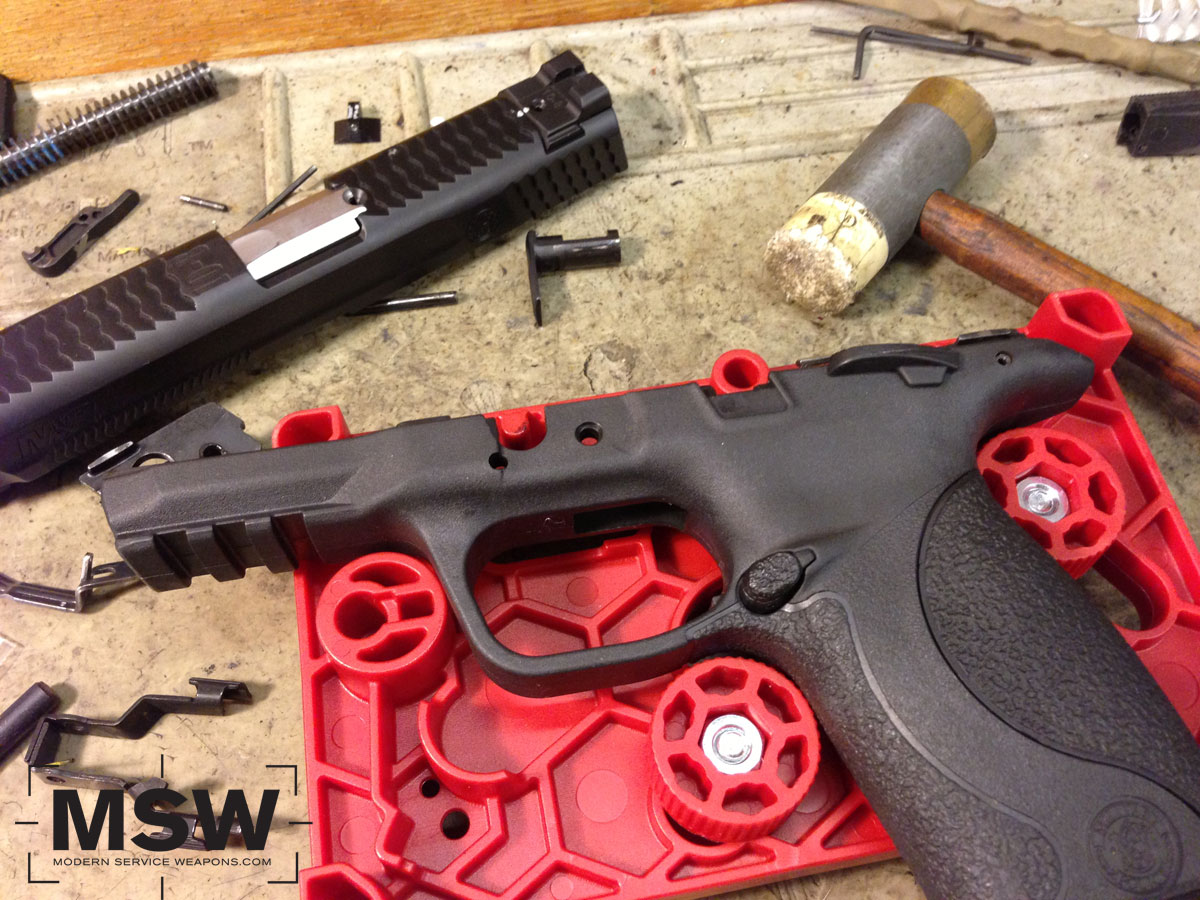 In my last post we took a quick look at removing the extractor from the M&P.  When wrenching on an M&P, the new Armorer Block from our good buds at Apex Tactical Specialties makes life a whole lot easier.
This injection molded block has two sides and movable bosses to accommodate the various models of M&P, Shield, and Glock frames.  Simply drop your frame onto the block, position the bosses, and the frame is securely nestled and ready for work.  In the photo above, the frame is positioned for driving out the pins and removing all receiver components.  If you need to access the other side of the frame, the block can be flipped over and the frame reoriented.  Cutouts in the block allow the thumb safety models to sit correctly without putting any pressure on the levers.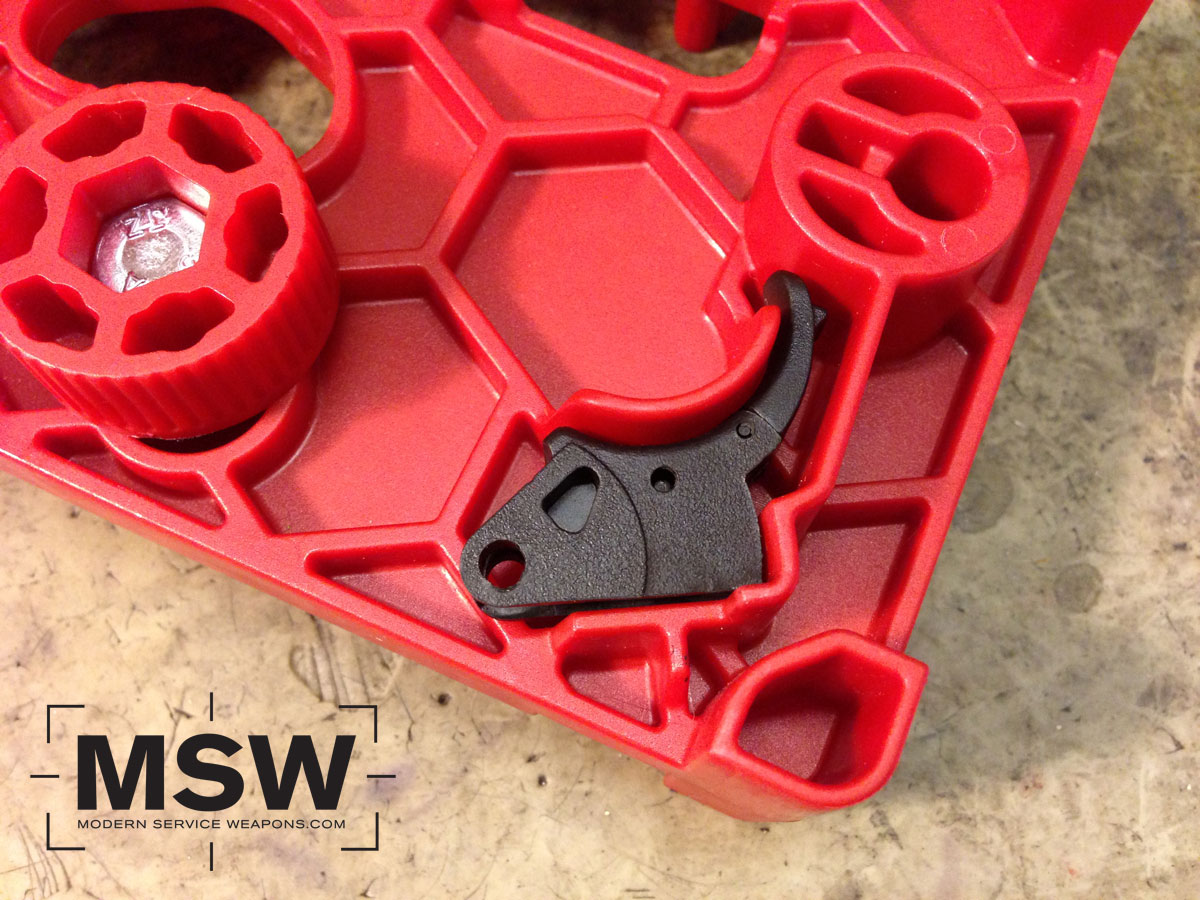 One of the other reversible features on the block is a section that lets you position the trigger for easy removal and installation of the trigger bar.  The trigger can be positioned with either side facing up, and both the factory and Apex triggers fit.  This feature makes easy work of installing new triggers.
The block also helps with assembly/disassembly of the striker assembly.  The raised boss above the trigger (above) can accept either the 9mm or .45 sized strikers.
If you have need to work on the M&P or Glock, this will be the best $29.95 you can spend.
Links: http://www.apextactical.com/index.php