"I don't get to the range as often as I'd like," I hear that a lot these days. Sometimes it's an honest statement, sometimes it's an excuse for errors made during qualification courses. If you carry a weapon in any capacity, you owe it to yourself to be proficient. Proficiency can't be measured with, "good enough to pass quals". Most basic weapons training is what the title states, "basic", that includes police academies and basic military training. If you are content with that title, you will never advance in weapons training. Those of us who have attended additional courses should encourage others to do so.
Today we are fortunate to have a lot of very good instructors to choose from; we certainly don't have a shortage of them. Do your homework and take outside training. During the course of instruction take notes, if you are able to record the class on video even better. Be sure to check with the instructor staff ahead of time to see if video will be permitted. You can reference the material and practice in the convenience of your garage to reinforce what you have learned.
There are several tools on the market to assist in dry practice like the SIRT pistol and AR bolt from Next Level Training. You can also purchase scaled down targets in a variety of shapes and sizes. Cheaper options at your local Office Supply are Post-it notes. Bottom line, don't let the valuable training go to waste. You benefit greatly from dedicating some time to dry practice and it is absolutely essential to maintaining your skill set.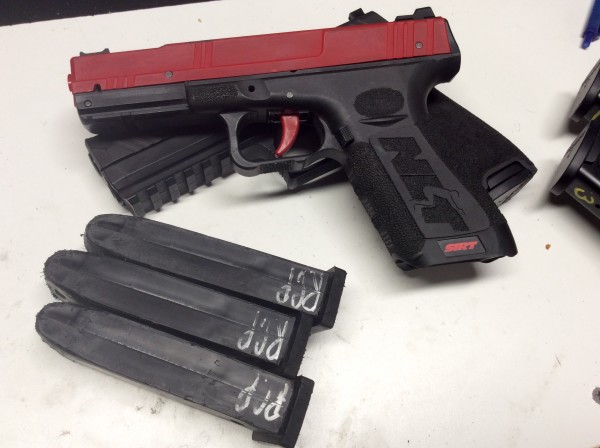 Obviously, the safety aspect of dry fire practice cannot be ignored. Ensure you are conducting safe weapons handling period. Visually and physically check your weapon if you are using it for dry practice. The SIRT pistol is used for the set up here.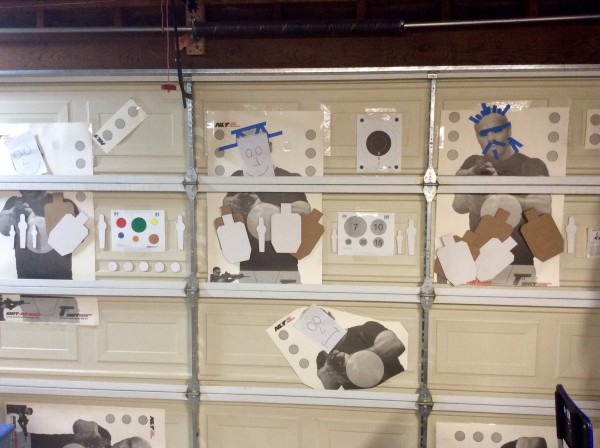 Those of us who shoot competitively, none of this information will be new. You can replicate stages with common household items like a trashcan or a bar stool; presenting a number of challenges that will force you to think on the fly. Some ranges don't always allow shooting in this manner, so the possibilities are endless. When working drills that become a little stale, throw in some physical training to make it more challenging or simply reduce lighting to simulate adverse lighting conditions.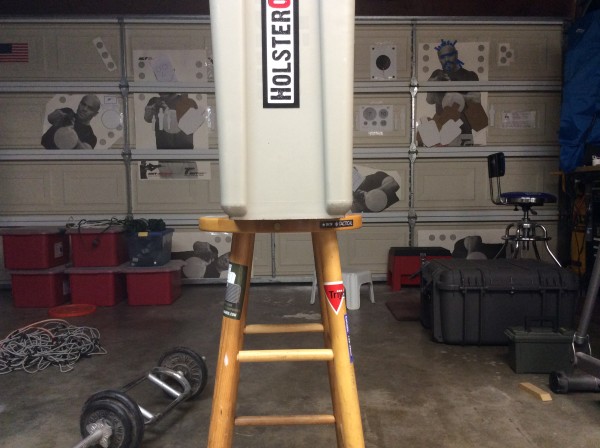 We owe it to ourselves to obtain a high level of proficiency with our weapons due to the increasing challenges we face. When you complete an outside training course maximize your training with dry practice. No time for the range is no longer a valid excuse!