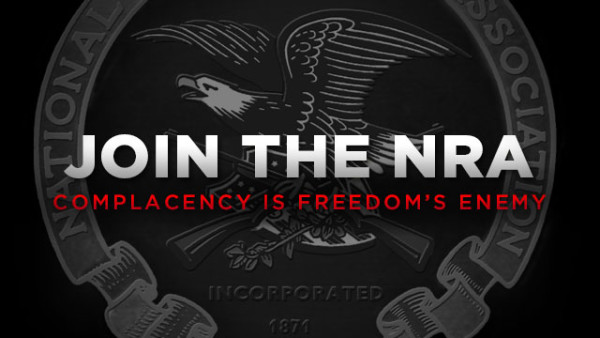 The title says it all.
If you are not a member of the National Rifle Association, and you are a gun owner, regardless of your political leanings, you should be. I am not a doomsdayer.  I'm not a defeatist.  I'm not the kind of guy that gives the anti-gun-rights movement any more credit than they deserve.  I don't see every attempt at a federal gun grab as being a serious attempt.  Some are nothing more than politicians pandering to their base. But, every run at gun control, whether it is half hearted pandering, or a serious attempt to take our Rights away, follows the same script.  The demonizing of one organization as standing in the way of "common sense".  The National Rifle Association.  I swear to you some of the time I hear Washington politicians blame the NRA and they sound just like a rerun of Scooby Doo from when I was a kid.  "I would have got away with it if it wasn't for that darn meddling NRA"
I say that only in jest.  But if you listen close enough, our political enemies will tell you who they are scared of.  And the NRA is always at the top of the list.
I get the fact that for some politicians the NRA is a scapegoat.  They have to have an excuse of why they can't perform "the will of the people".  They throw around stuff constantly like "90 percent…" of this or that to make an attempt to pad their position.  I get that the NRA is the whipping boy so they don't appear to be impotent.  But, there is still a lot of truth in what they say.
I don't get a cent from the NRA.  Not a paid endorser.  I also don't agree with everything they do.  Some of their fund raising attempts are down right bullyish.  The amount of junk mail they send is astounding.  Some people don't feel as if they NRA represents them quite to their standard.  All are valid complaints to some degree.  But each and every time a liberal blames the NRA, an angel gets their wings.
Join the NRA.  I swallowed my pride and grumblings many years ago and renewed my membership.  It is our culture.  And if you don't agree with what they do, elect members to the board that think the way you do.  Within every establishment, there are idiots.  And they are all replaceable.