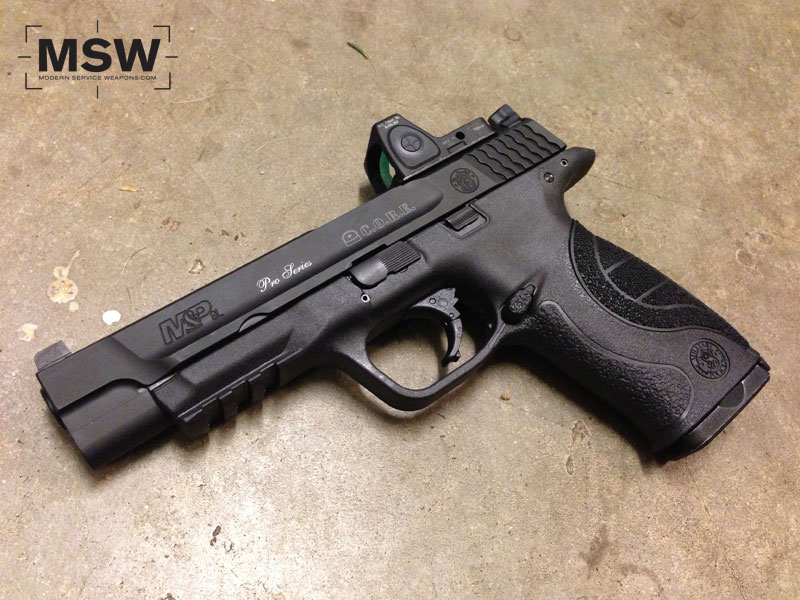 A couple weeks back, we got to take a look at my new M&P CORE.  This promising new addition to the M&P lineup provides an out of the box option for mounting of various optics via a machined pocket on the top of the slide.  Let's take a closer lookk.
The slide comes with a plastic cover plate installed.  It is a tight fit, and had to be pried off the slide with a knife.  The slide has two sets of tapped holes.  The striker block spring cover is held in place with a set screw, which handily keeps it from getting lost.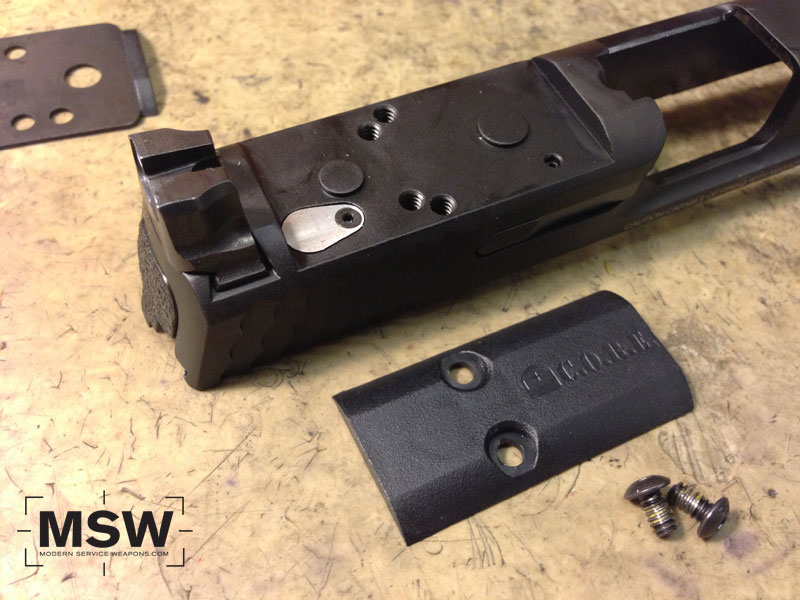 The adapter plates are steel stampings, and the RMR plate has a small plastic spacer at the rear.  The RMR plate has two small posts formed at the front to lock into the mounting holes in the RMR.  On a CNC machined installation, these posts are usually quite a bit more prominent.  It remains to be seen if these small stamped posts will be sufficient to anchor the optic in recoil.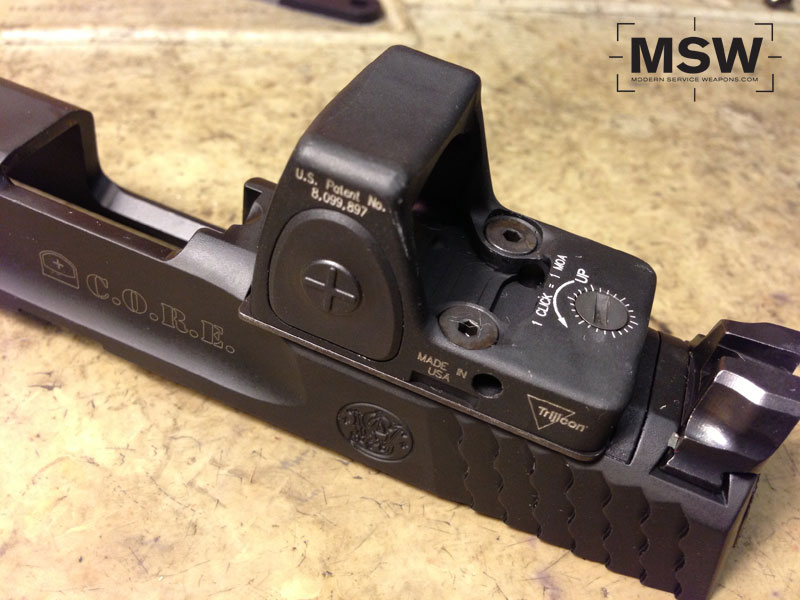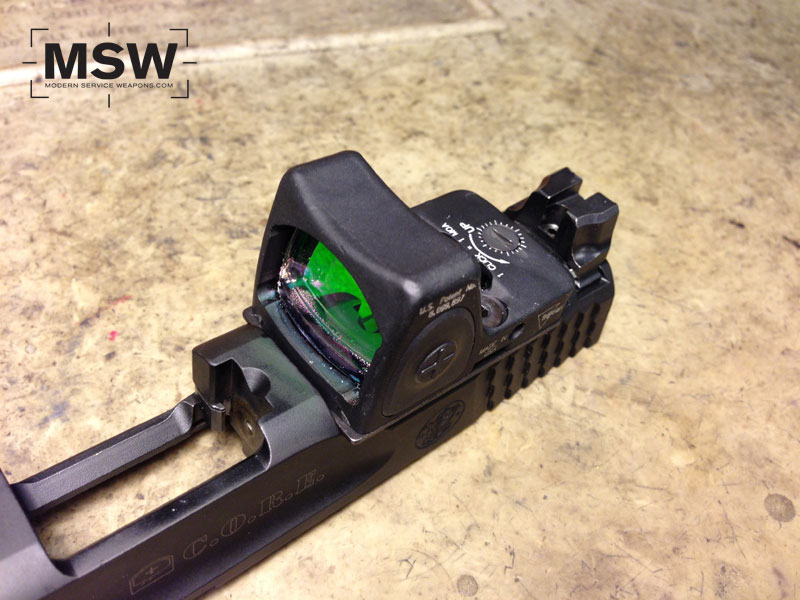 While the CORE is not as elegant or refined as a custom CNC installation such as offered by ATEi or the Unity ATOM mount, it is a fairly reasonably priced alternative for users looking to dabble with optics without committing a gun to permanent modifications.
Next up, we will hit the range and see how it shoots!