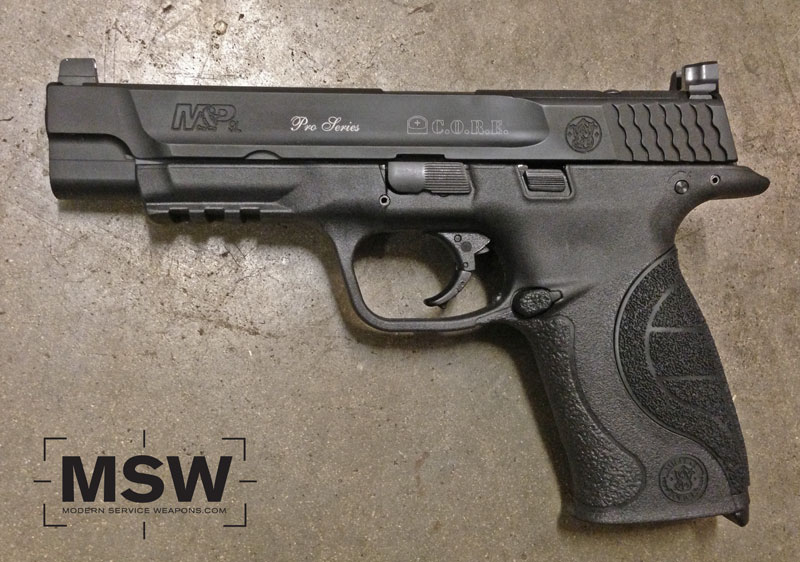 The S&W M&P line has been joined by the Pro Series CORE (Competition Optic Ready Equipment), a new series of optic ready pistols.  The CORE will be available with a 4.25″ or 5″ slide in 9mm and .40.  This sample, just received from my friends at Lipsey's Wholesale Firearms Distributors, is a 5″ 9mm.
The distinguishing feature of the CORE is a machined pocket in the top of the slide that allows the mounting of various optics.  Taller iron sights with a 3 dot pattern are incorporated into the slide to allow cowitness of the sights through the optic.
The adapter plates for the CORE allow the mounting of the Trijicon RMR, Docter Optic, CMore STS, Leupold Deltapoint, Insight MRDS, and JPoint.
Another new feature of the CORE is a new backstrap with a more aggressive texture.  Each of the three included interchangeable backstraps has this pattern, and it is fairly sticky in the hand without being very abrasive.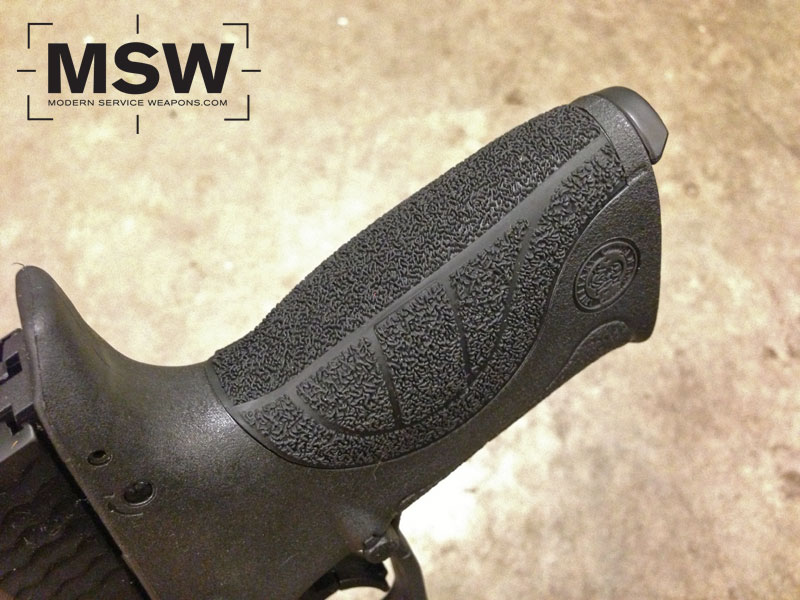 In dry fire and manipulation, this pistol is otherwise exactly the same as any other M&P.  As with other Pro Models, the trigger takeup and break are improved over the typical M&P, which can vary from heinous to pretty good.  The Performance Center sear makes for a very workable trigger, something I wish they did to all the production guns.
Though this pistol's name targets a competition market, the application of the pistol mounted red dot for service use is continuing to mature.  This pistol is a strong step in the right direction to allowing users to integrate optics without expensive aftermarket machining.  At an MSRP of $729, you are optic ready without breaking the bank.
Stay tuned for a more detailed look inside the gun as well as a range report.