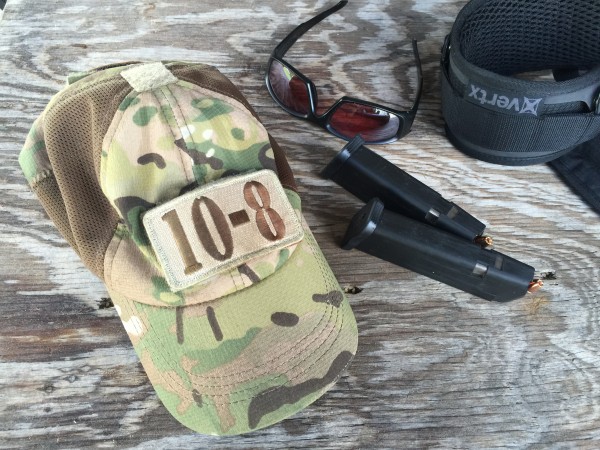 Best hat…ever!
What?  Are we talking about a hat?  Not a top hat or sombrero, but a ball cap no less.  Well, unless you've been in a cave (Taliban?) for the past decade, the ball cap is part of our tactical wardrobe.  But..not all caps are the same.
If you ever meet a manufacturers rep or go to a trade show you'll walk away with the expected patch and ball cap with their logo adorned to the front (back, side and top some times).  It's rare to find a plain cap.  Or, you go the opposite way to show your cool factor and wear a ball cap that is "un-tactical" showing a sports team or better, maybe a non-tactical clothing company.
However, if you are like me and spend hours working outside, a good ball cap is a necessity.
A ball cap protects your head from the elements and most importantly the sun.  Now the issue that plagues me is the fit and feel of the cap.  Too often the material is cheap and after a half hour of wear, the head starts to get irritated.  Weight also adds to discomfort.  Finally, if you spend time in the direct sun, a bad hat can heat up and act as a mini-oven on your noggin.
After many attempts at the perfect hat, I finally found one.
I was exposed to 215 Gear (http://215gearstore.com) several years ago after a buddy showed me his Blended Operator's Cap.  It was impressive.  No logo, mesh sides and a good fit.  I bought a couple that served me for several years (and it had a velcro patch…so I could still be tactical.)
The material still wasn't as light as I wanted it.  Well, the fine folks at 215 Gear listened and came out with the Ultimate Blended Operator's Cap.  Ultimate is the right word.  They now use a super light soft shell layer for material and it is not only light, but feels great.  The hat conforms to your head and provides some rain protection (tested in the field).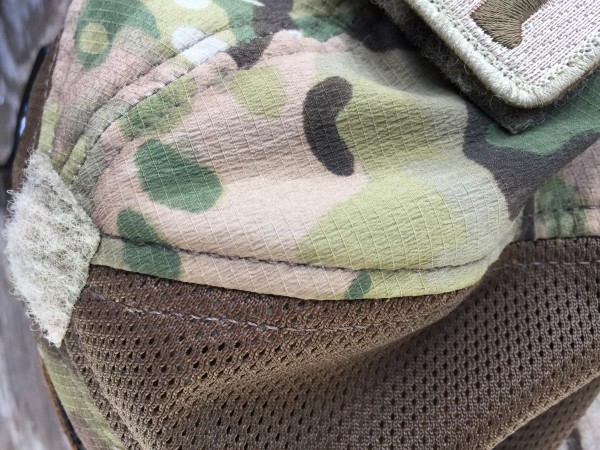 The mesh is also a soft fabric and I can easily feel the breeze circle around my head.  They provide plenty of loop velcro on the front and back AND top so you can really tac out the hat if you are in a unit that needs it.
My only (?) issue is that right now the one color that hat comes in is multicam.  I hope 215 Gear will make these hats with a khaki or OD green soon.
Yes, you will have to pay for this kind of awesomeness.  The hat retails for $39.99.  I feel it's worth every penny.  You will too if you work outside.  How much is your comfort worth?