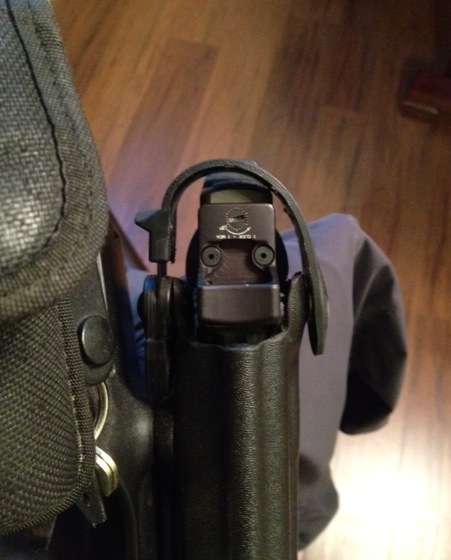 I have been running a Trijicon RMR-02 Mini Red Dot Sight on my duty pistol for some time now. Earlier this year in March, after intentionally dropping the pistol while training with my back-up gun I noticed a significant zero shift. I re-zeroed the sight and did not have any more issues. Unfortunately, in early October, I experienced a repeated problem with the sight losing zero. So the sight went back to Trijicon for warranty repair.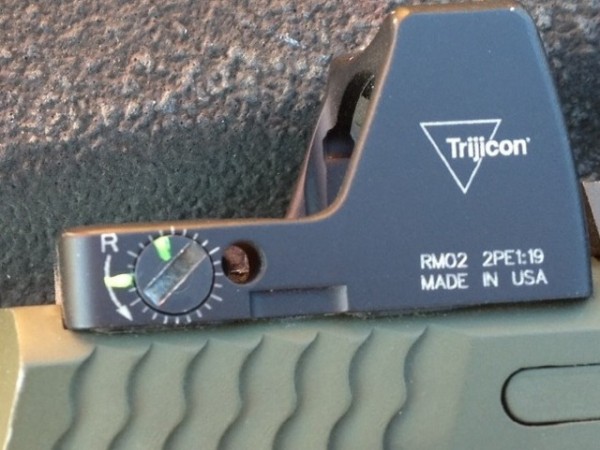 When the sight was returned to me, I reinstalled it on my M&P. After cycling the windage and elevation adjustments, I mechanically zeroed the dot and marked the adjustments with a paint pen.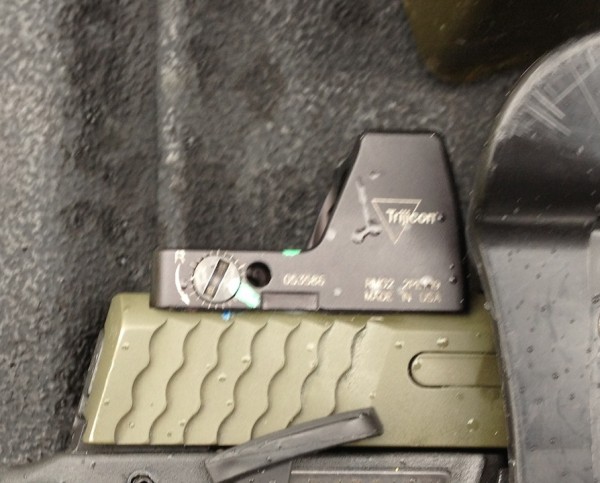 A few days later I took it to the range with a mixture of ammunition – frangible, ball and jacketed hollow-point.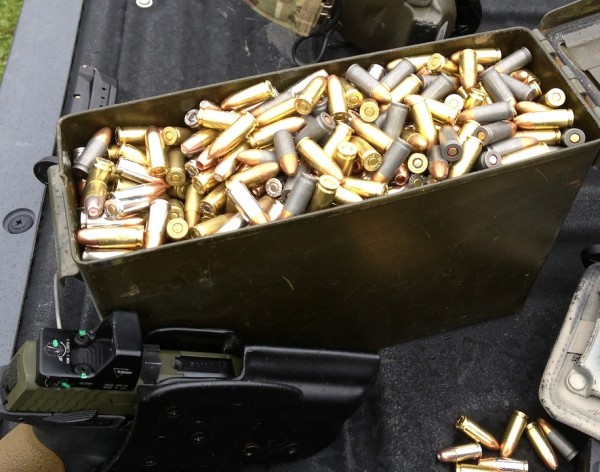 By the end of the third magazine, the windage adjustment and the dot began shifting clockwise on their own, as you can see below.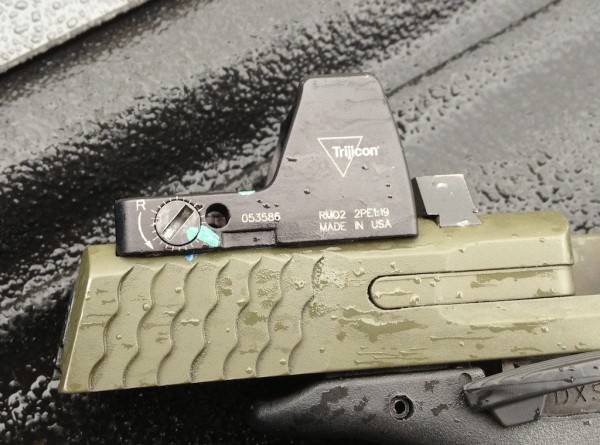 At the end of the sixth magazine (100 rounds), more windage shifting was noted.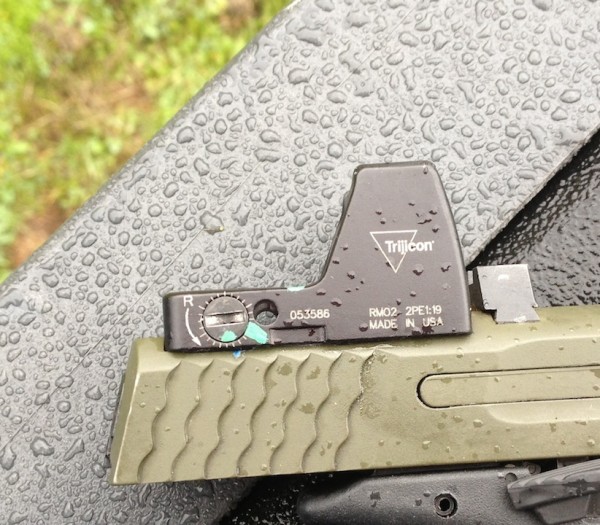 By the time I finished the ninth magazine, the windage adjustment had moved one-third of a turn. When I had finished firing two hundred rounds there had not been any more movement.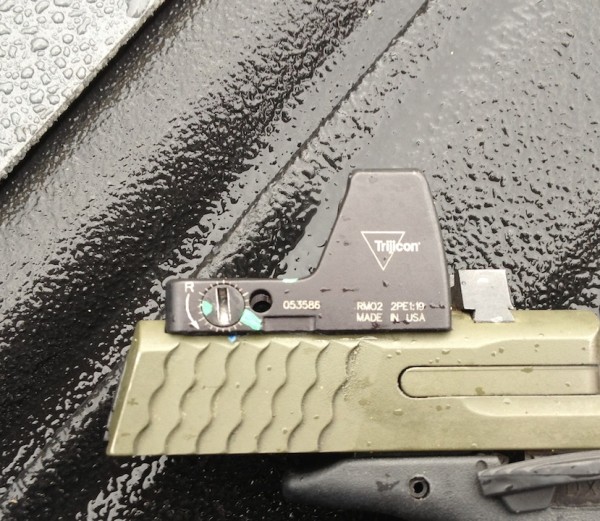 During this shoot, the dot visibly shifted to the right consistent with the clockwise movement of the windage adjustment. There were no problems with either windage adjustment or the electronics.
So, where am I at with this? I've sent a request to Trijicon for a return authorization. Once I get it, the sight will go back to them. When I get it back, I will repeat the above process before I look at going back to using it on duty. Stay tuned for updates here!