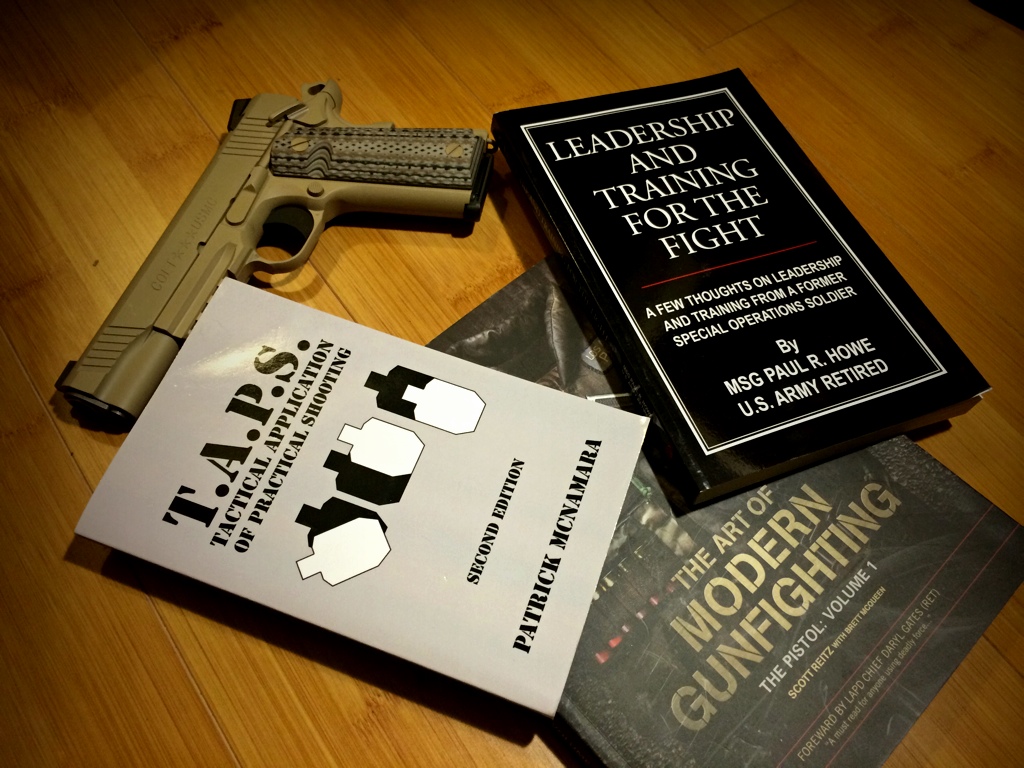 I was recently going through my bookshelf throwing away some old catalogs and magazines and came across a few gems that I particularly enjoyed reading, not only because they were entertaining, but had a good amount of educational value as well. None of these books are exactly hot off the press, but if you've missed any of these, do yourself a favor and grab them from Amazon.
In no particular order, the first book is Tactical Application of Pistol Shooting by Pat McNamara. Mac comes from a special operations background and has a significant amount of experience in training. Mac shares some valuable insight on how to translate flat range training into real world application. There are plenty of mentally and technically challenging drills for you to bring to the range as well.
The next is Leadership and Training for the Fight by Paul Howe. Less of a comprehensive work, and more of a collection of thoughts and experiences that may prove valuable for anyone in the armed forces, law enforcement or even in private business. This book offers ways to identify good leadership traits in others as well as within oneself. Worth a read and re-read from time to time.
Lastly, take a look at Scott Reitz's Art of Modern Gunfighting. Written from a law enforcement perspective, LAPD SWAT veteran Scott Reitz had the unique perspective of an individual who not only had a rich and experienced career in one of the largest law urban law enforcement agencies in the US while assigned to the elite Metro Division, but also as someone who had the opportunity to debrief every officer involved shooting in the organization during his time as an instructor. This book covers basic combat marksmanship principles but like his courses, this book goes much deeper into the mental aspects of dealing with a lethal force encounter. This belongs on every serious student's bookshelf.