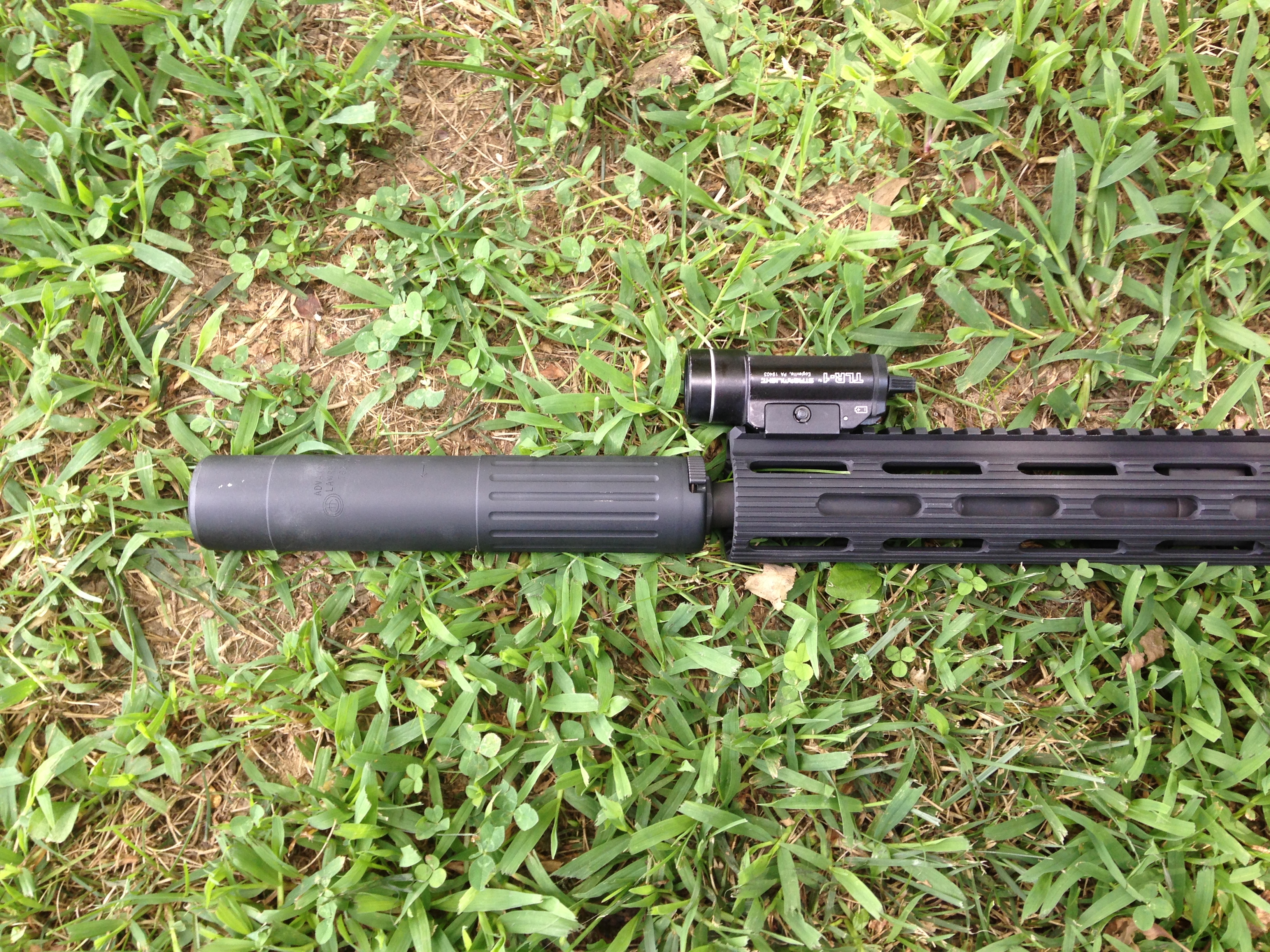 "Sorry folks, the park is closed….Moose out front should have told you"  John Candy-"National Lampoons Vacation".
The words of John Candy's character kind of sum up my advice on the most of the "should I do XYZ for my home defense gun".  The fact is I only give advice on suppressors for home defense because there are thousands of variables.  I can't say with any kind of authority what might be right for your situation.  Using suppressors doesn't seem to be a one sized fits all.  Juries and prosecutors might view a suppressed rifle in a deadly force incident one way in one location, and another way some place else.  What I can do is give some things to think about, and the individual can decide for themselves based upon their situation and their needs.
From a fundamental standpoint, I believe that if you have to use a firearm in defense of your life, home defense or not, you should do everything within your power to win.  The best training.  The best equipment.  The best mindset.  If a suppressor is on that list to make you the best, I say rock on.  Is it a deal breaker?  I'd say not.  Does the suppressor give you an advantage?  Maybe.
For those looking at buying a suppressor specifically for home defense use, I would advise finding a friend that has one and see if you can buy the bullets and go shooting with them for a day.  Suppressors are not "hollywood" quiet in rifle offerings.  Pistols are a bit bulky when you add the can to the end of it.  It makes both weapons systems longer, and obtrusive.  Not to mention, suppressors and the tax stamps are expensive.
What they will do for you is moderately reduce sound, and flash.  On the three occasions I have fired a rifle inside a residential structure, I can't remember a single time I heard the rifle go off.  Auditory exclusion often rears its head in high stress situations, and I tend to think based upon my own experiences that the true advantage is that it will LESSEN the amount of damage you do to your hearing.  Unless you live in a warehouse, noise and flash aren't much of an issue inside a 3000 square foot home from the bad guys perspective.
Will you be painted as a cold blooded, calculated, clinger of guns and religion by your local police and court system?  That's truly the wild card.  You should really do your research.  Where I live, a citizen will lose the rifle and suppressor for a little while, and once the investigation clears, they'll get it back.  The police and courts around here look at deadly force as if whether or not it is justified, not by the means to which it is delivered.  The courts here tend to really care not if it is tricked out suppressed SBR or a 1961 Buick.  They only tend to care if it was justified.  Cool huh?  I know that in some locales any gun that is used in self defense is scrutinized, and those probably aren't the places you should run a suppressor for home defense.  I'm just not sure that the risk versus reward will be there.
Will you be painted as a cold blooded, calculated, clinger of guns and religion if there is a civil trial?  If you use a gun in self defense in your own home, and you get sued over it, the first order of business is to remember you won the fight.  That is the most important thing to me.  Our staff attorneys may argue with me on this one, but I feel that having the best gear possible, and winning the fight is more important than worrying about the "what if" of a civil trial.  If you did your home work good enough before deciding to use a suppressor for home defense, and you make the decision based upon what you learn to use it, I think you have completed your due diligence in the matter.